Drivers in Petrie, Australia, recently busted an officer who was hiding in the bushes with a radar gun.
The officer was trying to remain hidden to catch speeding drivers, News.com.au reported. He was discovered after a woman in Brisbane shared photos of the officer checking the speed of passing traffic.
She wondered if his methodology was legal.
But if you don't speed, you don't need to worry. 😉 https://t.co/Q007Ic33AO

— news.com.au (@newscomauHQ) May 6, 2019
"Is [an officer] actually allowed to crouch in the hedges in the middle of the road?" the woman asked.
The woman, who was not named, said she wasn't speeding, and the photos were taken by her passenger.
Some social media users blasted the officer, claiming that it was an attempt to gain more revenue via tickets. Some people, however, said it was part of their job description.
"They are allowed to do it they are doing their job," one person wrote.
Can you spot the police officer in the bushes with the speed camera? https://t.co/7LaWT4pvc4

— Yahoo News Australia (@YahooNewsAU) May 3, 2019
Another added: "They are allowed I think and should do it more often."
Queensland Police told the news website that the officer was told to stop hiding in the bushes after it went viral.
"The Queensland Police Service (QPS) is aware of photos depicting an officer conducting speed enforcement circulating on social media," Road Police Command Assistant Commissioner Mike Keating was quoted by the outlet as saying. "The officer in the photo has been identified and was requested to cease operating from that position immediately."
Keating said that such a "deployment will be reviewed against the guidelines for the operation of this particular type of device."
Police officers are able to operate mobile speed cameras from marked and unmarked vehicles in uniform or in normal, plain clothes, says the Queensland Government website.
Florida Speed Trap Foiled
Recently, police in Florida were foiled when someone placed a sign in front of a speed trap that warned motorists of police, although the officers had a more lighthearted response to the move.
The Collier County Sheriff's Office said in a Facebook post that its deputies were set up to carry out a speed enforcement operation after residents made a request.
"After a significant amount of time had passed they were puzzled," police said on April 17. "Traffic was steady, so why had they identified just one driver who was traveling over the speed limit?"
When they left the area, they discovered a warning was set up next to a speed limit sign further up the road.
"Police ahead," read the wooden sign. It was leaned up against the pole.
"As they left the area they spotted this sign about a quarter of a mile ahead of their enforcement site," said the sheriff's office, which added laughing emojis.
Drivers Young and Old Taking More Risks
Well over half of drivers in every age group have texted behind the wheel, run a red light, or driven faster than the speed limit in the last 30 days, according to a study by the AAA Foundation for Traffic Safety, according to The Associated Press.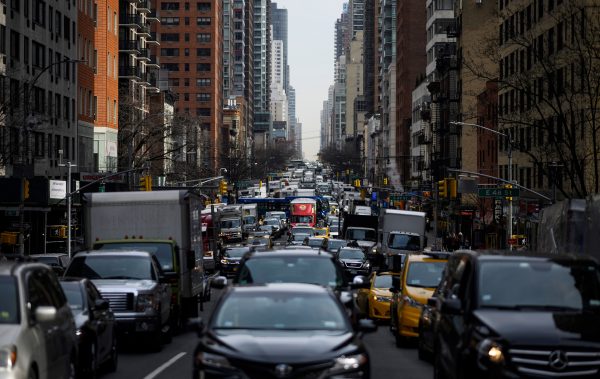 Younger drivers are the worst offenders. Eighty-eight percent of drivers ages 19 to 24 admitted to at least one of those behaviors. But even mature drivers skirted the rules more often researchers expected.
For instance, 10 percent of drivers between 60 and 74 have texted or sent email from behind the wheel, while 37 percent of drivers over 75 said they'd driven through a light that had just turned red.
The Associated Press contributed to this report