The Nashville Police Department released bodycamera footage of the Covenant School shooting response, showing the moment officers shot and killed shooter Audrey Elizabeth Hale, a 28-year-old transgender former student who is accused of killing six people Monday.
The video, captured via officer Michael Collazo's bodycamera, showed officers rushing through the school before running up to a second-floor room before they spotted the suspect and opened fire. Officers climb stairs to the second floor and enter a lobby area. "Move in," an officer yells. Then a barrage of gunfire is heard. "Get your hands away from the gun," an officer yells twice. Then the shooter is shown motionless on the floor.
Police earlier identified the shooter, who was killed by police, and say Hale was a former student and shot through the doors of the private, Christian elementary school. Hale had drawn a detailed map of the school, including potential entry points, and conducted surveillance of the building before carrying out the massacre, authorities said.
Police have given unclear information on Hale's gender. For hours Monday, police identified the shooter as a woman. At a late afternoon press conference, the police chief said Hale was transgender.
A Metropolitan Nashville Police Department spokesperson, Kristin Mumford, told The Epoch Times that the shooter was born a woman. However, Mumford and other officials could not confirm if she identified as a man or not. On Monday, Nashville Police Chief John Drake told reporters that Hale was transgender, although he provided no further details.
Several social media profiles, including a LinkedIn page, that were allegedly associated with Hale indicated that she used "he/him" pronouns in her biography. Meanwhile, alleged unnamed family members told The Daily Beast and other websites that Hale recently started identifying as transgender, although The Epoch Times cannot corroborate that report.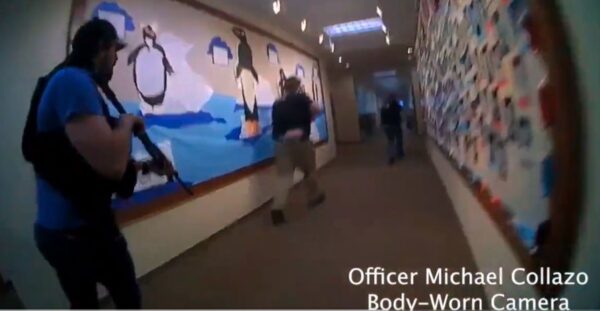 A LinkedIn profile said that Hale started a freelance illustration and graphic design business while she worked at a small arts college last year after attending, and working for, Nossi College of Art in Madison, Tennessee. At Nossi, Hale won an award for "most improved" in 2015, according to the school's site.
While he did not elaborate on a motive, Drake stated that Hale "targeted random students" in the Christian school. "Whoever she came in contact with, she fired rounds," Drake told news outlets.
When contacted by ABC News, Hale's mother, Norma Fort Hale, stated: "It's very difficult now, we ask for privacy. I really can't talk right now, I think I lost my daughter today."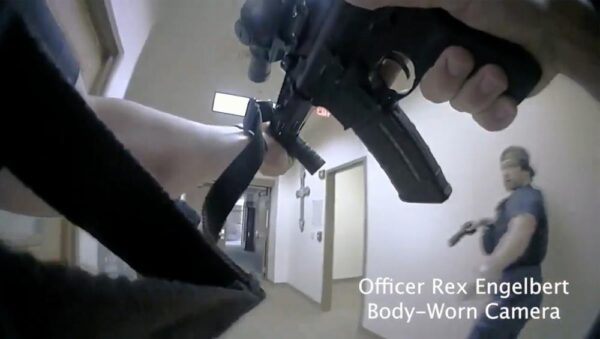 The victims included three 9-year-old children, a substitute teacher, a custodian, and the school's administration, officials said. Three 9-year-old children were identified by authorities as Evelyn Dieckhaus, Hallie Scruggs, and William Kinney, while the three adults were named as Cynthia Peak, 61, Katherine Koonce, 60, and Mike Hill, 61, according to a prior update from the Nashville Police Department.
A team of five Nashville police officers entered the school after the initial call, said Aaron, the police spokesperson. While clearing the first floor of students and staff, they heard shots being fired on the second floor. Two of the officers opened fire in response and fatally struck Hale at about 10:27 a.m., police said.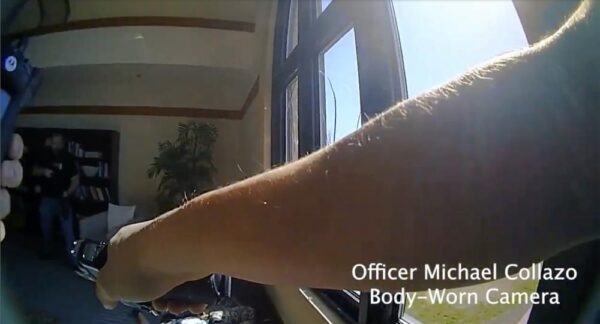 Founded as a ministry of Covenant Presbyterian Church, The Covenant School is in the affluent Green Hills neighborhood just south of downtown Nashville that is home to the famous Bluebird Cafe, beloved by musicians and songwriters. The school has about 200 students from preschool through sixth grade, as well as roughly 50 staff members.
Video footage of the incident can be seen below (Warning: This footage may be disturbing to some viewers):
JUST IN – Police release footage of officers neutralizing the transgender shooter who killed multiple children and teachers at a Christian school in Nashville yesterday.pic.twitter.com/TqH0bd4Imc

— Disclose.tv (@disclosetv) March 28, 2023
The Associated Press contributed to this report.