Wellness celebrity figure Dr. Mehmet Oz was declared the official winner of the Republican U.S. Senate primary for Pennsylvania on June 8 after a statewide county-by-county recount, narrowly defeating former hedge fund CEO David McCormick.
Oz, a retired heart surgeon best known as the host of daytime TV's "The Dr. Oz Show," was found to have won the race by a margin of 951 votes, out of more than 1.3 million votes cast in the state's primary election on May 17.
Former President Donald Trump had endorsed Oz about five weeks before the primary.
McCormick conceded the race on June 3, after Oz declared himself the "presumptive Republican nominee" on May 27 just as the statewide recount was starting.
An automatic recount is triggered under Pennsylvania law when two leading candidates are separated within 0.5 percent. McCormick could have chosen to forego the recount, but decided to let it proceed.
In a statement after his win, Oz said, "With the statewide recount officially concluded, it's time to focus on how high the stakes are in November."
Oz is set to face Democratic Lt. Gov. John Fetterman in the Nov. 8 midterm election in vying for the open U.S. Senate seat vacated by retiring two-term Sen. Pat Toomey (R-Pa.).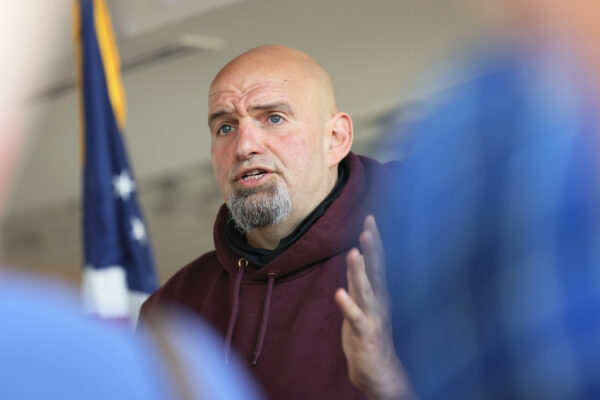 Fetterman is recovering from a stroke he suffered on May 13, just days ahead of the primary. Despite that, he won the Democratic nomination for the seat.
Fetterman's cardiologist said in a letter released earlier this month by his campaign that Fetterman has two heart conditions—atrial fibrillation and cardiomyopathy.
Fetterman said he would be able to serve as a senator if he follows his doctors' advice, adding that he previously hadn't followed advice from doctors, which included taking blood thinners.
"As my doctor said, I should have taken my health more seriously. The stroke I suffered on May 13 didn't come out of nowhere," Fetterman said on June 3.
He said he avoided going to the doctor, even though he wasn't well and "almost died" as a result.
Fetterman's wife, Giselle, told CNN on June 6 that her husband may not return to the campaign trail until July, although he had been out of the hospital for a couple of weeks. However, she also said Fetterman's doctors are "confident he will make a full recovery."
Fetterman and his campaign haven't disclosed any official date to return to campaigning.
The Associated Press contributed to this report.