Dr. Anthony Fauci, director of the National Institute of Allergy and Infectious Diseases, said in a briefing late Tuesday that the United States likely will be able to reopen schools by the start of the next school year in the fall.
Across the country, governors have shut down schools for the remainder of the school year in a bid to curb the spread of the Chinese Communist Party (CCP) virus, a novel coronavirus that causes COVID-19.
"Bottom line is, no absolute prediction, but I think we're going to be in good shape," Fauci, a key member of the White House task force, told a reporter when he was asked about whether schools will restart in time for the next school year. Noting that while there is much uncertainty around schools at this time, Fauci said there should be enough time to restart in the fall.
"I fully expect—though I'm humble enough that I can't accurately predict—that by the time we get to the fall that we will have this under control enough, that it certainly will not be the way it is now—where people are shutting schools," he said. "My optimistic side tells me we will be able to renew," he added, adding a caveat that "it is going to be different" because the virus won't simply disappear.
Fauci said that his daughter is a teacher and she had asked him the same question.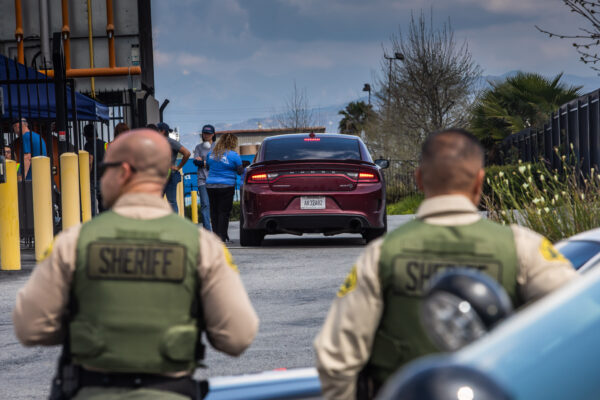 A day earlier, the top infectious diseases expert offered his assessment on when life in the United States might return to normal. Numerous businesses and events that were deemed nonessential have shut down, leading to long unemployment lines nationwide.
"If you want to get to pre-coronavirus, that might never happen in the sense of the fact that the threat is there," Fauci said on Monday, "but I believe with the therapies that will be coming online and the fact that I feel confident that over a period of time, we will get a good vaccine, we will never have to get back to where we are right now."
His remarks echo those made by other top White House experts, including the Centers for Disease Control and Prevention chief Dr. Robert Redfield, who said that the CCP virus death toll will be far lower than what previous models have shown. Surgeon General Jerome Adams on Monday also made a similar assessment after new hospitalizations in New York state began to flatline.
"First, models are only as good as their assumptions. Obviously, there was a lot unknown about this virus," Redfield remarked to KVOI in Arizona. "In fact, what we're seeing is a large majority of the American public are taking the social distancing recommendations to heart. And I think that's the direct consequence of why you're seeing the numbers are going to be much, much, much lower than would have been predicted by the models," Redfield said.