Dr. Anthony Fauci, one of the top public health experts in the United States, said on Thursday he's under a lot of pressure but feels safe despite reports that he needs security after receiving death threats.
Anonymously-sourced reports in multiple media outlets claimed Fauci requires personal security from law enforcement because of the alleged threats. Fauci declined to respond directly to the reports on Wednesday night while speaking in Washington and President Donald Trump said Fauci doesn't need security because "everybody loves them," referring to the doctor and other top officials.
Fauci said during an appearance on NBC's "Today" show on Thursday morning that he feels safe.
"You know, I do," he said.
"I've chosen this life and I mean I know what it is. There are things about it that are sometimes disturbing but you just focus on the job you have to do and just put all of that other stuff aside and try as best as possible not to pay attention to it," he added.
Appearing on "CBS This Morning," Fauci said he does feel pressure to perform.
On Thursday morning during an appearance on "CBS This Morning," Fauci was asked about personal pressure he feels amid the reported death threats.
"I mean, obviously there's a lot of pressure. I would be foolish to deny that, but that's what I do. I've been through crises like this before, dating back 37 years from the very beginning of the HIV epidemic. It's a job to do, and we've just got to do it," he added.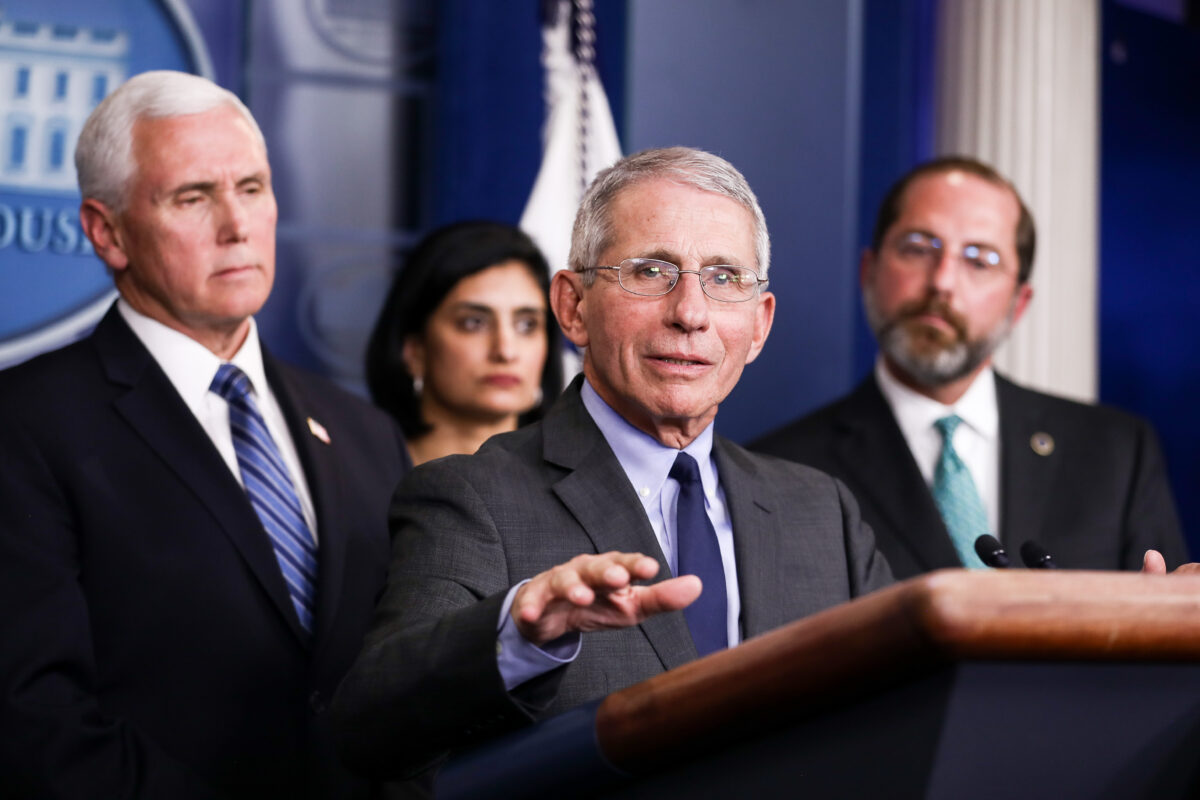 Fauci has been director of the National Institute of Allergy and Infectious Diseases since 1984 and advised six presidents, including President Donald Trump. Besides HIV, he dealt with the 2009 swine flu pandemic.
Criticism of extreme measures that Fauci and other top public health officials have recommended has increased in recent days as the number of unemployed skyrockets and people struggle to pay rent and other bills.
On Wednesday night, the infectious disease expert seemed to suggest to reporters that social distancing measures should remain in place until there are very few new cases or deaths.
"If we get to the part of the curve where it goes down to essentially no new cases, no deaths for a period of time, I think it makes sense that you have to relax social distancing," he said.
The measures were extended to April 30 by President Donald Trump based on advice from Fauci and Dr. Deborah Birx, the White House Coronavirus Task Force response coordinator.
The doctors also issued dire projections that 100,000 or more Americans could die from the CCP (Chinese Communist Party) virus, commonly known as the novel coronavirus.

Fauci said on Thursday, asked why people shouldn't become discouraged by those projections, said that "it's within our power to modify those numbers."
"If you really push hard on mitigation and data comes in that tells you you're doing better than the model, you can modify the model," he said, indicating the projected death toll could decrease.
"Even though we need to anticipate these rather disturbing numbers, we shouldn't give up and accept it and say 'that's what's going to happen.'"
Birx told reporters at the White House that statistics from California and Washington state suggest social distancing measures have slowed the spread of the virus.
"They're entering their fourth week of full mitigation and showing what is possible when we work together as a community, as a country, to change the course of this pandemic together," she said.