LANGLEY, B.C.—Police say dozens of people were injured, some critically, when the second story deck of a home in Langley, B.C., collapsed Friday evening, April 19, during a wedding celebration.
RCMP Cpl. Craig Van Herk said 911 calls started flooding in around 5:45 p.m. local time reporting multiple injuries at a home on 268th Street.
Van Herk said police, the B.C. Ambulance Service and local firefighters all responded to the scene where they found 35 to 40 injured people ranging in age from children to the elderly.
'Bodies everywhere': Dozens injured after deck collapse at Langley wedding party https://t.co/yAEZ9FDn0g pic.twitter.com/nfWeZLmA9H

— Montreal Gazette (@mtlgazette) April 20, 2019
He said one person was transported by air ambulance to a hospital in critical condition, while possibly two others, also critical, were taken to hospital in road ambulances.
Van Herk added that nearly 20 people had suffered serious injuries, while 12 to 15 others were treated in hospital for minor injuries.
Van Herk said there were more than 100 people at the party, however, it wasn't immediately known how many were on the deck when it fell.
He noted that it was a "fairly dynamic, complex situation" as first responders arrived to find so many injured people. He said investigators would return Saturday to try to determine the cause of the collapse.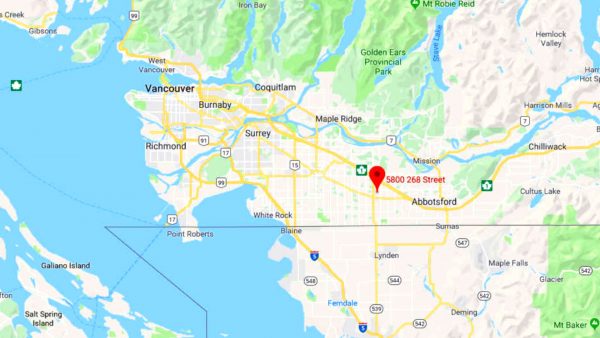 Watch Video:
Selfless Bride Makes Sure Hospitalized Grandma Doesn't Miss Wedding Day
What would you do if you'd spent months or years planning your wedding day, only for one of your very favorite people to fall ill days before? Well, this bride wasn't about to let her hospitalized grandmother miss out.
On the morning of her wedding day she and her wedding party get all dressed up in their dresses and suits and drive straight to the hospital. It's not every day you see a bride rushing through the halls of the hospital, but that's exactly what she does.
When she reaches her grandmother's room, she walks straight to where she is sat in a chair surrounded by blankets and tubes, kisses her, and her grandmother's eyes light up. "Oh my god!" she says. "Oh, sweetheart! You look so beautiful!"
The bride is swiftly joined by her maid-of-honor, mother and father. "You're going to be there in spirit all day," the mother of the bride says as the bride shows her grandmother her red shoes and garter. She gifts her grandmother a beautiful white corsage and tells her to wear it all day.
Her grandmother must swipe away tears as they get ready to pose for photos. "Oh, I'm so thrilled!" she says, as someone warns her not to make them cry. "No – you wait till later!" she laughs.
After photos, the bride promises that she'll return the next day, presumably to see her before she leaves for her honeymoon. "We'll be back tomorrow – Brian and I will be back tomorrow."
How many brides would think to go out of their way to go into a hospital in their white dress on their wedding day? Watch the video to see exactly how her grandmother reacts!
Video Credit: JukinVideo
Epoch Video contributed to this report.