Downing Street on Friday said Prime Minister Boris Johnson has told ministers to do "everything in their power" to free two British citizens sentenced to death by a pro-Russian court.
Aiden Aslin, 28, and Shaun Pinner, 48, both from England, were sentenced to death on Thursday along with a Moroccan national, Brahim Saadoun, 21, by the Supreme Court of the separatist Donetsk People's Republic.
The three men were captured by Russian forces in April with other Ukrainian soldiers of the 36th Naval Infantry Brigade.
Tass News Agency quoted defense lawyer Pavel Kosovan as saying all three were "willing to appeal the sentence."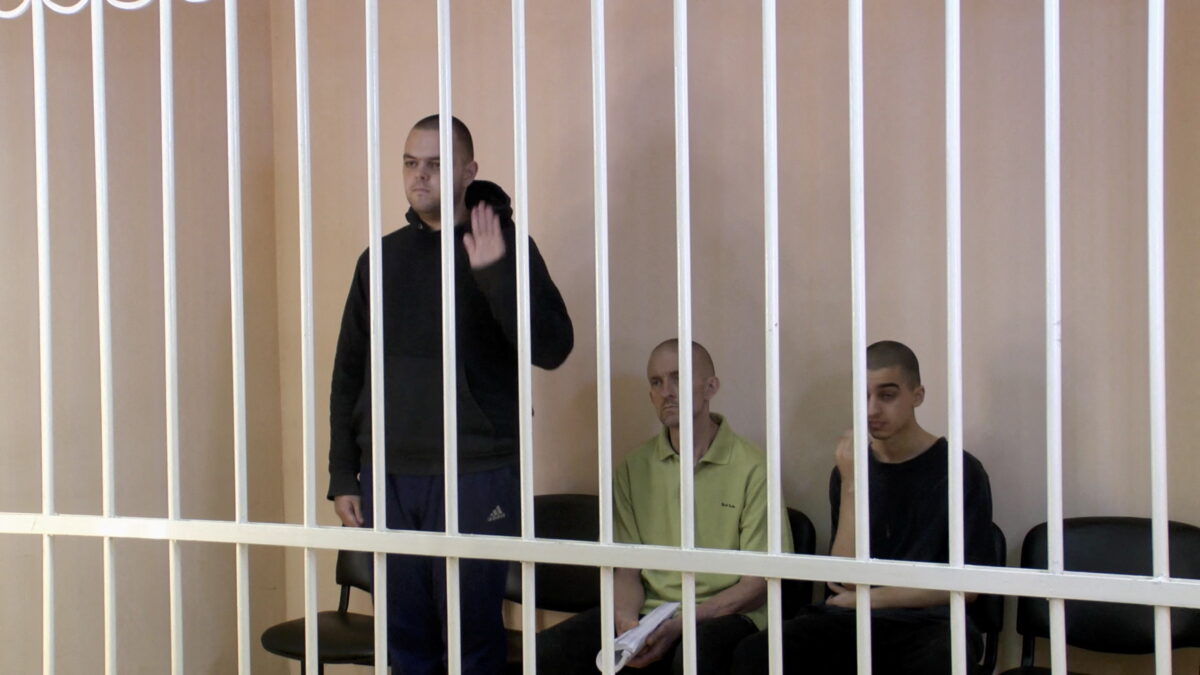 Johnson's spokesman on Friday said the the prime minister is "appalled" by the death sentences and has ordered ministers to do "everything in their power" to secure their release.
"The prime minister was appalled at the sentencing of these men. He has been following the case closely and has asked ministers to do everything in their power to try and reunite them with their families as soon as we can," he said.
"We completely condemn the sham sentencing of these men to death. There's no justification at all for this breach of the protection they're entitled to."
Downing Street previously said prisoners of war shouldn't be exploited for political purposes.
"Under the Geneva Convention, prisoners of war are entitled to combatant immunity and they should not be prosecuted for participation in hostilities," a spokesman said earlier on Friday.
British Foreign Secretary Liz Truss on Friday spoke with her Ukrainian counterpart Dmytro Kuleba to "discuss efforts to secure the release of prisoners of war held by Russian proxies," Truss said in a tweet.
"The judgment against them is an egregious breach of the Geneva convention," she said, adding, "The UK continues to back Ukraine against Putin's barbaric invasion."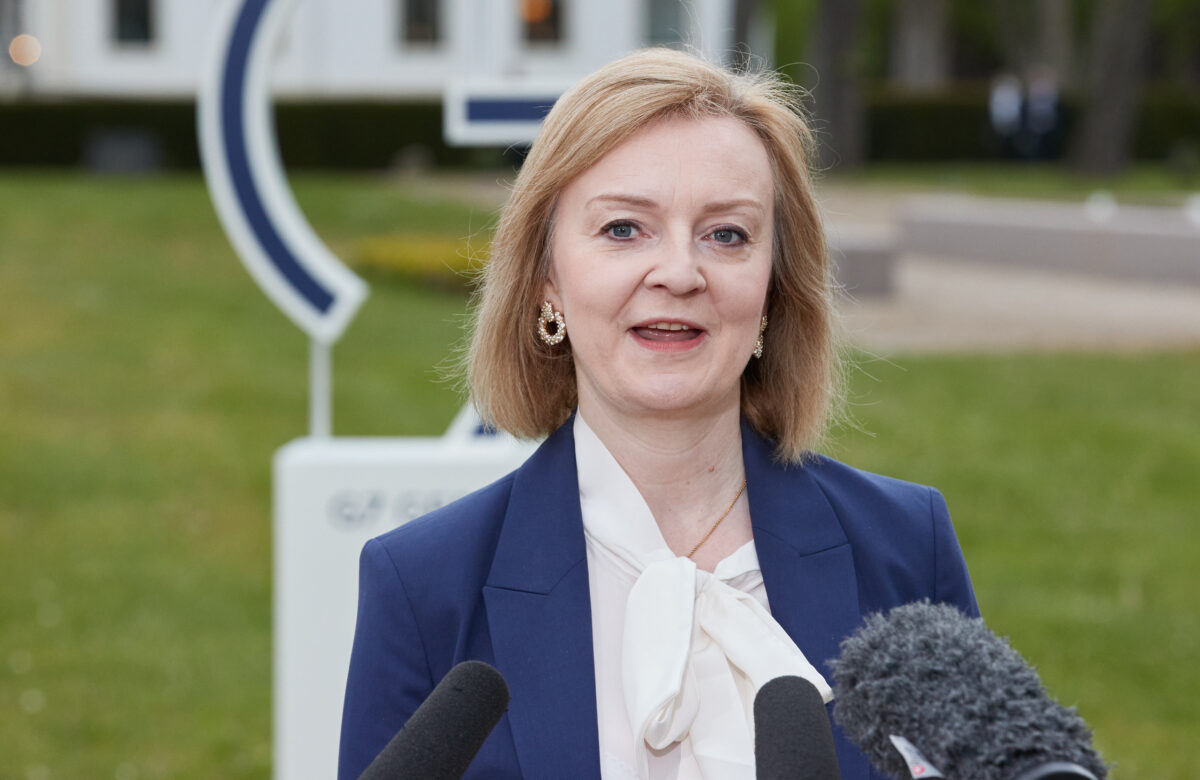 There were concerns that making their case a bilateral issue between the UK and Russia would assist Moscow in its narrative that the men are "mercenaries" and therefore not entitled to protection under international law.
Aslin, originally from Newark-on-Trent, Nottinghamshire, north England, and Pinner, originally from Bedfordshire, east England, have both lived in Ukraine since 2018 and joined the army long before Russia launched the invasion against Ukraine, according to their families. Both men are married to Ukrainian wives. Aslin also holds Ukrainian citizenship.
Speaking to the BBC Radio 4's "Today" programme on Friday, Serhiy Haidai, governor of the Luhansk region of Ukraine, said everyone fighting in Ukraine "are subject to the Geneva Convention if they're taken as prisoners of war" because they would have signed documents with the armed forces that give them "official status."
According to Arabic media outlets, Saadoun's father Taher Saadoun said the 21-year-old student of space science was studying in Ukraine and has held Ukrainian citizenship since 2020.
The father was also quoted saying Saadoun had joined the army after he and his fellow students received an offer because they could translate Russian and English languages and "had prior knowledge of the secrets of military equipment." But Saadoun had not signed a contract with the army, the report said.
Iryna Venediktova, prosecutor general of Ukraine, said in a string of tweets on Thursday that Ukraine has launched a pre-trial investigation into the sentences.
"Phony sentencing to death penalty of Aiden Aslin, Shaun Pinner, and Brahim Saadoun is nothing else but a violation and mockery of International Humanitarian Law and International Human Rights Law obligations of Russia as an occupying power via proxies," she wrote.
"Moreover, in today's European space, death penalty is regarded as an unacceptable form of punishment, incompatible with the fundamental rights, the right to life, and the right not to be subjected to cruel, inhuman, or degrading treatment," she added.
"Ukraine has already initiated pre-trial investigation into this matter and will take all appropriate steps to ensure that everyone that was involved in this illegal action is held responsible for their actions."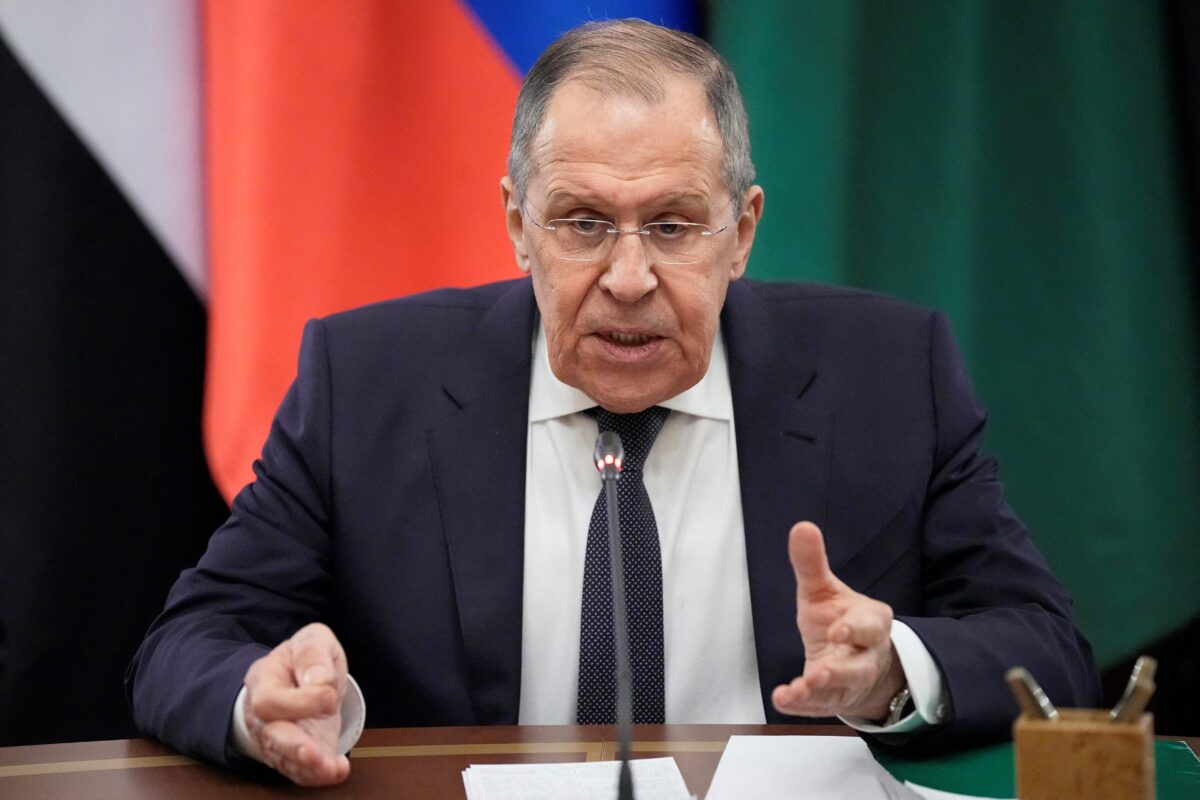 Russian Foreign Minister Sergey Lavrov has declined to comment on the cases, saying they are under the jurisdiction of the Donetsk People's Republic.
"Because these crimes were committed on the territory of the Donetsk People's Republic, all the rest is speculation," he told a press conference
"I will not comment on the Donetsk People's Republic judiciary."
The trial of Aslin, Pinner, and Saadoun took place in the Donetsk People's Republic, one of two breakaway Russian-backed entities in the Donbass region of eastern Ukraine which Russia says it is fighting to "liberate" from Ukrainian forces.
Three days before launching its Feb. 24 invasion of Ukraine, Russia recognized them as independent states in a move condemned by Ukraine and the West as illegal.
Reuters and PA Media contributed to this report.