The owners of the Waldorf Astoria hotel and a condo in the Trump World Tower in New York are in deep trouble.
Former chairman of China's Anbang Insurance Group Co., Wu Xiaohui, has been accused of swindling 65.2 billion yuan ($10.4 billion), during a high-profile trial on March 28. Anbang owns the Waldorf-Astoria.
Meanwhile, one of China's biggest energy conglomerates, CEFC China Energy, is scurrying to sell its acquired properties around the world now that its former chairman, Ye Jianming, has become the subject of an investigation by Chinese authorities. Ye's company had more than 20 billion yuan ($3.2 billion) in real estate, including a unit in Trump World Tower, several floors of the Hong Kong Convention and Exhibition Centre, and its headquarters in a ritzy Shanghai neighborhood, Bloomberg News reported.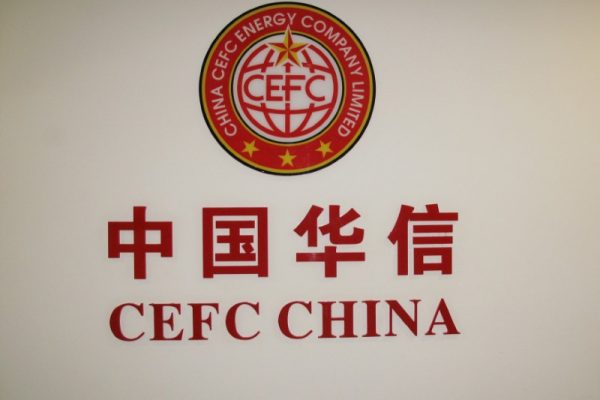 The downfall of these two companies illustrates the way private firms with aggressive overseas acquisitions, murky finances, and politically inconvenient connections have come under scrutiny as the Chinese regime seeks to crack down on corruption.
During Wu's one-day trial at the Shanghai No. 1 Intermediate People's Court, prosecutors said he had concealed his control over Anbang and had faked financial statements to cheat China's insurance regulator for approvals to sell insurance products to the public.
He also broke rules by telling his company to sell investment-purpose insurance products that exceeded the approved amount, the court said.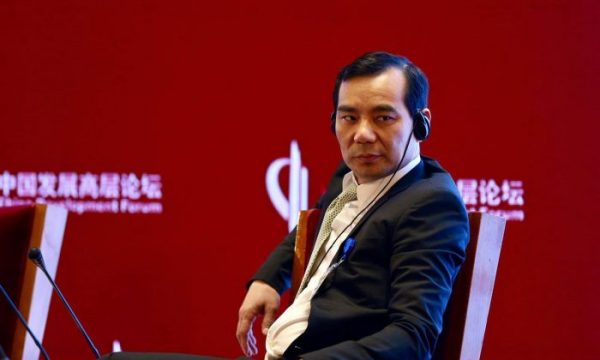 Wu raised objections during the proceedings and claimed he did not understand the law and did not know that his behavior constituted a crime. He also believed he had not violated regulatory restrictions, according to court statements.
Political Trouble
Sources close to the central authorities revealed to The Epoch Times in June 2017—when Wu was arrested—that he had ties to the family of Zeng Qinghong, the former Chinese vice premier and right-hand man to former Party leader Jiang Zemin. Jiang and his associates belong to an opposition faction at odds with current leader Xi Jinping and his allies.
The source said Wu had helped the Zeng family and other members of the Jiang faction to launder money overseas.
Wu had well-established connections to princelings, or descendants of high-level Chinese Communist Party (CCP) officials. In the 1990s, Wu met and dated the woman who would later become his third wife, Deng Zhuoran, a granddaughter of Deng Xiaoping, the CCP leader who oversaw China's program of economic modernization.
His business prospects soared after that. Deng and princeling Chen Xiaolu, son of the military commander Chen Yi, first established an investment company in 2000. In 2004, Deng and Wu got married. That year, Deng's company became a sponsor shareholder of Anbang.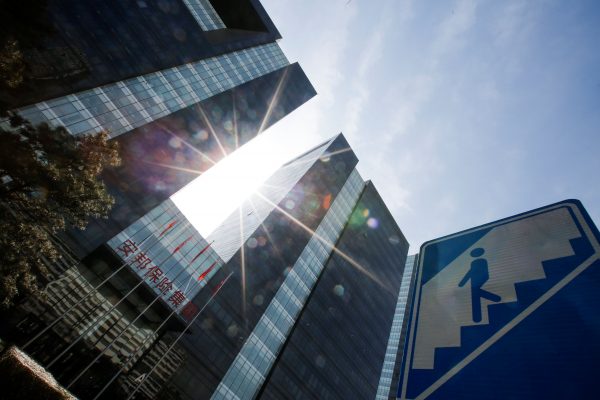 Zhang Lifan, a Beijing-based historian, told Hong Kong media that Wu's court trial has sent a warning to the princeling generation, who in the last two decades have come to control vast wealth.
Meanwhile, China current affairs commentator Chen Jieren said the crackdown on Anbang is evidence that Beijing wants to reduce financial risk in the economy. In recent months, the Chinese regime has targeted several firms, including Anbang, involved in large overseas acquisitions, as a means of curbing capital outflow.
Hong Kong media HK01 suggested that the Anbang case means the Chinese regime's anti-corruption campaign will now go after princelings.
Ambitious Energy Firm
The other beleaguered businessman, CEFC's former chairman Ye Jianming—who stepped down earlier last month—had formed connections to the Chinese military. Hong Kong media, such as the newspaper Apple Daily, had long speculated that his close ties with some military officials meant he was a money launderer for them.
CEFC is also rumored to be the oil company in question in a U.S. Justice Department court case alleging that a Hong Kong businessman who operated a CEFC-affiliated think tank had bribed high-level officials in Chad and Uganda to secure business advantages for an unnamed energy firm.
The conglomerate was massive; in 2016, CEFC struck a deal to buy 14.16 percent stakes in Russian oil company, Rosneft, for $9.1 billion. CEFC had become the third-biggest stockholder in Russian oil, behind the Russian government and BP Russian Investments Ltd.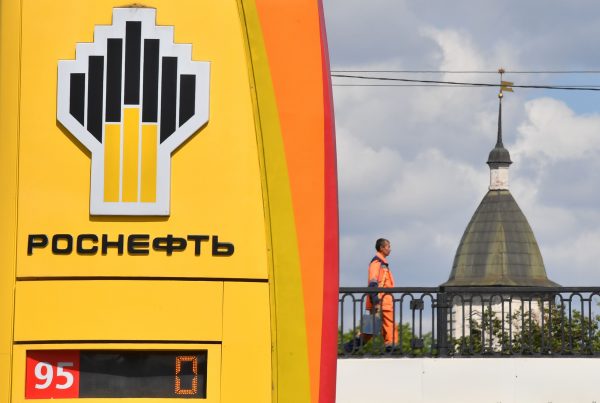 In 2017, the company made it to Fortune magazine's global Fortune 500 list at number 222.
The deal has since been halted by Chinese authorities, even though CEFC had already begun paying for the stake, sources told Reuters.
CEFC's lack of transparency over its ownership and financing also came under scrutiny, some details of which were unveiled in an exposé published in Chinese business magazine Caixin.
'Soft-Red' Conglomerates
Chinese economist He Qinglian describes these super-sized private firms with connections to Chinese communist officials as "soft-red" conglomerates—red being the signature color of the Party. She said they have especially gained prominence during the era of Jiang Zemin and Hu Jintao's rule.
Many of those conglomerates have begun shifting their assets abroad for fear of Xi targeting them under his sweeping anti-corruption campaign, according to He.
She added, "Behind the survival of these soft-red conglomerates is the intense battle between Xi Jinping and the bigwigs during the era of Jiang and Hu."
Reuters contributed to this report.