By finishing in negative territory at closing bell Friday, the Dow Jones Industrial Average (DJI) hit its longest pre-weekend losing streak since 2006, as coronavirus fears undercut investor confidence and cast markets into turmoil.
The iconic blue-chip stock index closed 0.98 percent in the red when the market shuttered at 4 pm ET on March 6, bringing the Dow's losing streak up to seven straight Fridays. According to Dow Jones Market Data, the index experienced eight consecutive Friday closes in the red in 2006.
"Fridays have become the scariest day of the week because we know with a high percentage of certainty that there's going to be more bad news, and we have seen how that manifests in equity valuations," Art Hogan, chief market strategist at National Securities, told MarketWatch.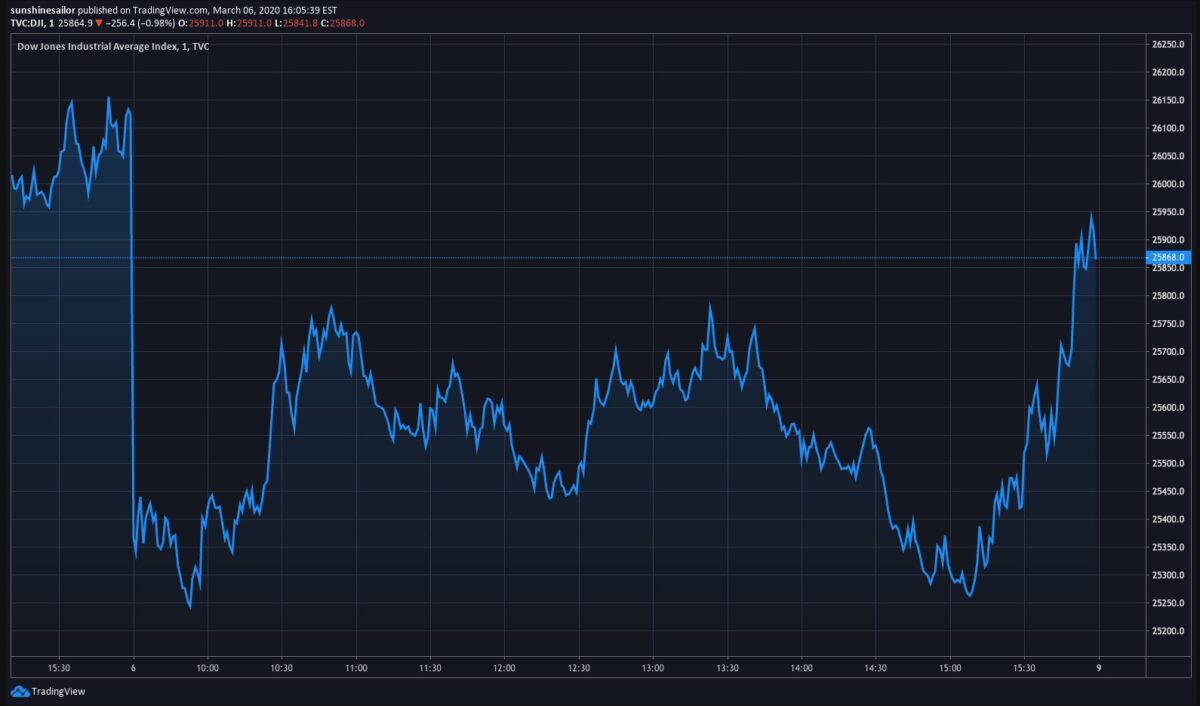 Dow Jones futures (DJIA!), which serve as a gauge of future expectations for price moves in the underlying Dow index, were down 1.62 percent at 4:18 pm ET Friday, suggesting an overcast of uncertainty heading into the weekend.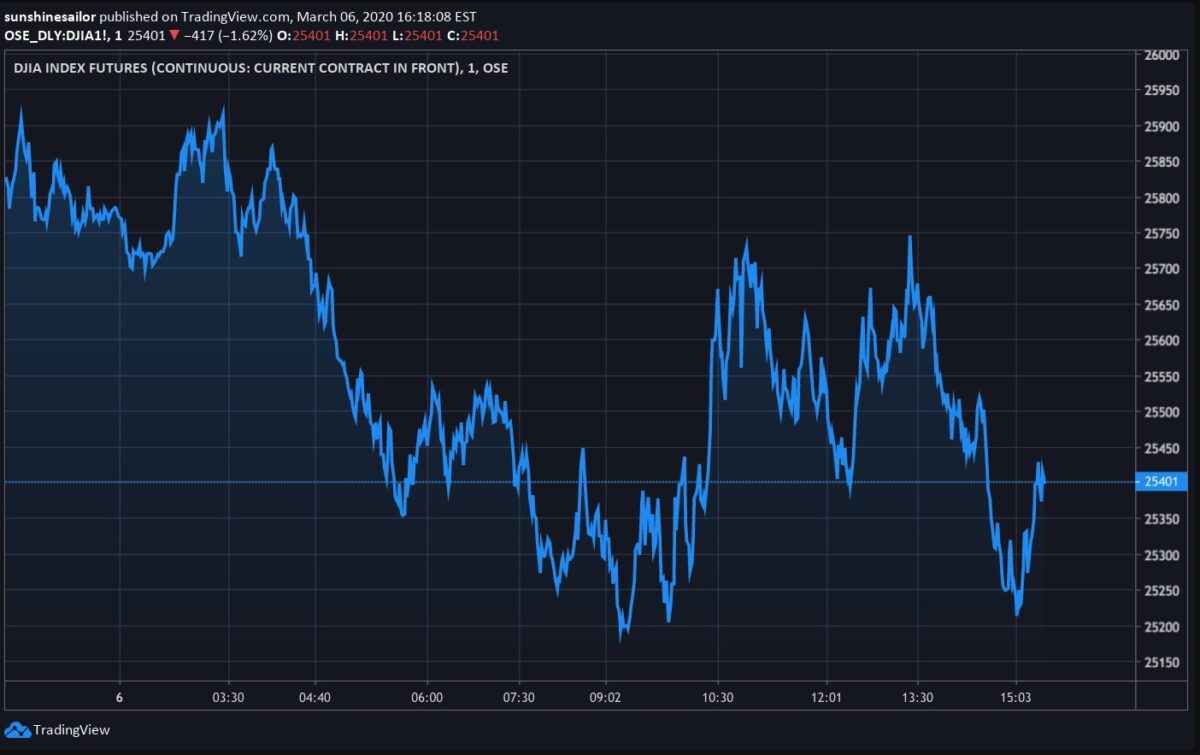 "For yet another day, global markets took a steep dive amid fears of the spread of the COVID-19 outbreak," Senior Market Analyst Sarah Bauder told The Epoch Times in an emailed statement.
"As the virus reaches near pandemic levels, it has now become evident just how problematic the global supply chain paradigm actually has become. Supply chain disruptions have and will continue to affect large and small U.S. companies, alike," she added.
The number of people infected with coronavirus surpassed 100,000 across the world on Friday as the outbreak reached more countries and intensified economic damage, with business districts beginning to empty and stock markets tumbling.
An increasing number of people were asked to stay home from work, schools were closed, large gatherings and sports and music events were canceled, stores were cleared of basic goods like toiletries and water, and face masks became a common sight.
The outbreak has killed thousands of people and spread across more than 90 nations, with six countries reporting their first cases on Friday.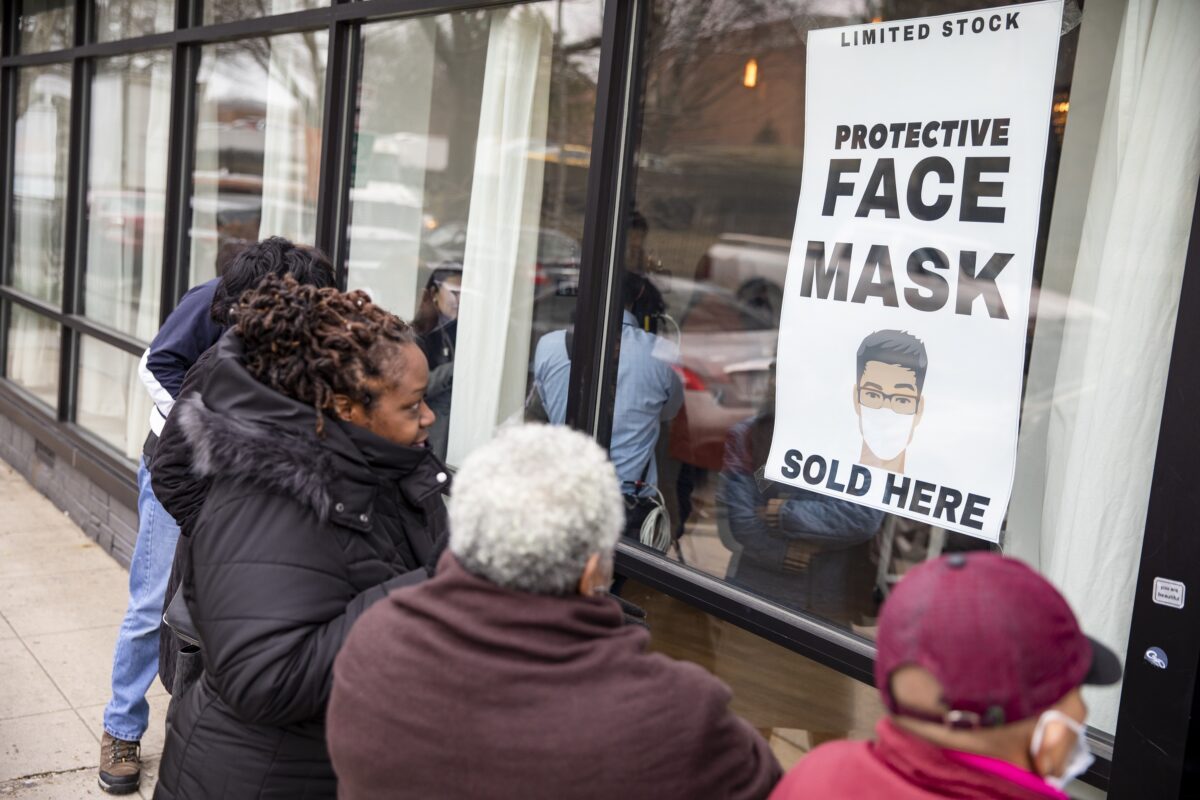 The World Health Organization (WHO) said every country should make containing the epidemic its top priority, pointing to Iran's national action plan to combat one of the worst outbreaks after a slow start.
Iran's death toll from the virus jumped to 124, as more than 1,000 new cases were diagnosed over 24 hours.
In the United States, the world's economic powerhouse, at least 57 new cases of coronavirus were confirmed as the virus struck for the first time in Colorado, Maryland, Tennessee, and Texas, as well as San Francisco in California.
Some 230 people have been infected in total and 12 have died.
President Donald Trump signed a bill Friday allocating $8.3 billion to support testing for the virus and other actions.
The Federal Reserve sought to bolster markets with an emergency rate cut Tuesday, which was initially met with investor enthusiasm. But the markets soon toppled amid worries the Fed was acting on information that the economy was in for even bigger headwinds.
After signing the bill, Trump called on the Fed to drop rates even lower.
"We're going to see whether or not the Fed wants to stimulate," Trump said. "In my opinion they should because Europe is and China is and everybody is but us. We have a Fed that is not exactly proactive."
Reuters contributed to this report.