The UK-France border—previously shut by the French to stem the spread of a new strain of the CCP virus—will now remain open during the Christmas period, according to Transport Secretary Grant Shapps.
As the UK continues to clear the backlog of thousands of trucks through testing of drivers, Shapps said he had spoken to his counterpart in France about arrangements in the coming days.
"We've agreed the UK-French border at Eurotunnel, Dover, and Calais WILL remain open throughout Christmas in order to help hauliers and citizens return home as soon as possible," he wrote on Twitter.
"As well as ensuring ferries will now sail on Christmas and Boxing Day, we've also got great cooperation by French firemen working with NHS Test & Trace and our brilliant military in a big effort to clear the backlog created by the French border closure," he announced.
French transport minister Jean-Baptiste Djebbari said that France had sent 10,000 CCP (Chinese Communist Party) virus testing kits to facilitate the operation.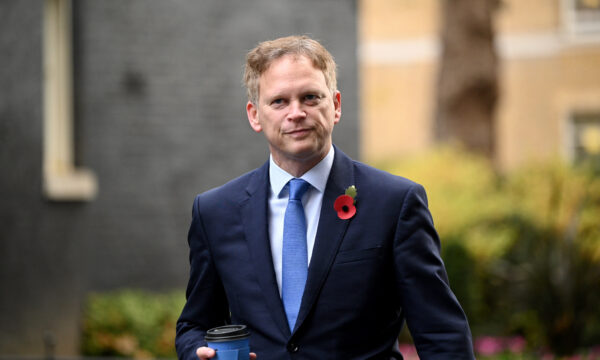 Only drivers who have tested negative for the virus are allowed to cross the border, as part of an agreement with French authorities that shut the border on Monday over concerns about a new variant of the CCP virus which is thought to have a much higher rate of transmission.
The border was opened yesterday, but too late for many truck drivers to return to their families for Christmas.
The temporary closure of the border is likely to cause a shortage of some fresh fruits and vegetables in UK supermarkets from next week, the Food and Drink Federation (FDF), warned on Tuesday.
"Even working extremely quickly and with Calais possibly shut for Christmas Day it is clear that it could take until the New Year to return to normal operations," said Ian Wright, FDF chief executive, as "lorries will take time to return to their normal pattern of collection and delivery."
"That means we are likely to see, locally, reduced on-shelf availability of some fresh vegetables and fruits, beginning next week," he wrote on Twitter, adding that there could also be "potential significant disruption" to the flow of ingredients into the UK.
"Though all in the industry are already working hard to mitigate any impact for shoppers there are almost certain to be impacts across the supply chain."
In a bid to tackle the new variant of the virus in the UK, the government yesterday announced millions more people would be subject to tier four lockdown measures from Boxing Day.
The announcement means that the 24 million people in the southeast quarter of England—where the new variant is predominant—will be living under the same curbs as during the autumn national lockdown.