Douglas Rain, who voiced the computer HAL 9000 in Stanley Kubrick's sci-fi classic "2001: A Space Odyssey," died at the age of 90.
His death was confirmed on Sunday, Nov. 11 by the Stratford Festival, a Canadian theater company Rain founded in 1953.
"Today we lost Douglas Rain, a member of our founding company and a hugely esteemed presence on our stages for 32 seasons," the company tweeted. "He will be greatly missed. Our thoughts and prayers are with his family."
He died at St. Mary's Hospital near Stratford, Ontario. The cause of death was not announced.
Rain's dispassionate voice was used in the landmark 1968 movie, which was co-written by Kubrick and Arthur C. Clark, to portray the HAL 9000 computer.
HAL's voice and glowing red "eye" have since taken on iconic status, and Rain's voice is, ironically, one of the most human aspects of the film.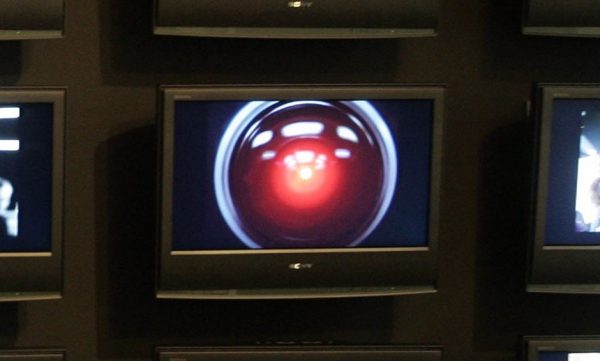 The computer comes to regard the astronauts on board the Discovery One spaceship, which is sent to investigate the possibility of extra-terrestrial life around Jupiter, as obstacles to its mission.
"This mission is too important for me to allow you to jeopardize it," HAL tells Dave Bowman.
Chillingly, the computer murders all the astronauts before it is slowly but deliberately decommissioned by Bowman, singing "Daisy Bell" as it is switched off.
'Bland Mid-Atlantic Accent'
Rain was born in 1928 in Winnipeg, Canada, and received his acting training in the UK in 1950. In 1953, he became a member of the first repertory cast at the Stratford Festival and performed for 32 seasons with the company.
Kubrick became aware of him after he narrated the 1960 documentary "Universe," which the director had reportedly seen over 100 times and took inspiration for "2001" from.
Originally HAL was to be a female called Athena, but it was ultimately decided it should be a man.
"We had some difficulty deciding exactly what HAL should sound like," Kubrick said in an interview for the 1970 book "The Film Director as Superstar."
"Rain had the kind of bland mid-Atlantic accent we felt was right for the part," he said.
HAL was voiced in about a day-and-a-half in New York City in late 1967 after Kubrick initially told him he had made HAL "too emotional and too human."
"Canadian theater has lost one of its greatest talents and a guiding light in its development," Stratford festival artistic director Antoni Cimolino said on Nov. 11, according to Variety.
"Douglas Rain was that rare artist—an actor deeply admired by other actors. The voice of HAL in '2001: A Space Odyssey,' Douglas shared many of the same qualities as Kubrick's iconic creation — precision, strength of steel, enigma and infinite intelligence, as well as a wicked sense of humor.
"But those of us lucky enough to have worked with Douglas soon solved his riddle and discovered that at the center of his mystery lay warmth and humanity, evidenced in his care for the young members of our profession. Douglas dedicated his talent to the stages of his native land, and we are proud in return to dedicate the coming season's production of 'Othello' to his memory. We owe him so much."
Rain is survived by his sons David and Adam and granddaughter Salima.