Progressive Conservative Leader Doug Ford is thanking the people of Ontario for giving his party a majority government.
Election results map
Ford told supporters gathered at the Tory campaign headquarters that the province will enter a previously-unseen period of economic prosperity.
Thank you, Ontario! The party with the taxpayers' money is over. Together, we will get this province back on track. #pcpo #onpoli #onelxn pic.twitter.com/LeB5asxlkt

— Doug Ford (@fordnation) June 8, 2018
"The party with the taxpayers' money is over," Ford said.
Big Loss for the Liberals
Ontario Premier Kathleen Wynne, whose Liberal Party lost many seats in the election, announced that she is stepping down as party leader.
Wynne had already admitted before the Thursday vote that her party would lose the election, but urged voters to elect enough Liberals to prevent the other parties from winning a majority government.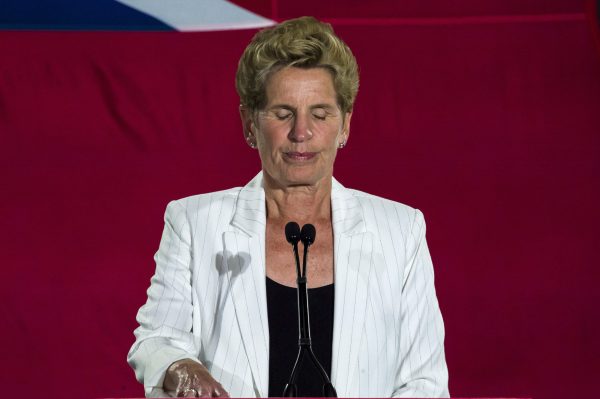 Wynne's low personal approval ratings helped drive the Liberals way down in the polls. Many of her cabinet ministers have been defeated.
NDP Pick up More Seats
Similar to the PCs, the NDP also picked up Liberal seats to increase its representation in the provincial parliament.
NDP leader Andrea Horwath has handily won in her Hamilton-Centre riding, which she has held since 2004.
Horwath's New Democrats saw a surge in the polls halfway through the campaign, triggering a wave of attacks from both the governing Liberals and the opposition Tories.
A Green Party First
Green Party of Ontario Leader Mike Schreiner  won his bid to become the first Green to hold a seat in the province's legislature.
Schreiner finished third in his riding in Guelph, Ont., during the last election, narrowly behind the Progressive Conservative candidate.
The race was thrown open for this election when the incumbent and prominent Liberal Liz Sandals announced she would not run again.
With files from The Canadian Press