An official in the Bahamas revealed that at least 20 people have died in the aftermath of Hurricane Dorian, as it flattened several islands with Category 5 winds for more than a day. Meanwhile, the Red Cross said that a significant number of homes were totally destroyed.
Bahamian Minister of Health Duane Sands told Fox News on Sept. 4 that 17 people died on the Abaco Islands and three died on Grand Bahama Island.
He said three victims died after they were being taken to a hospital in New Providence, although details about the victims are not clear as the government tries to contact their next of kin.
Reports on Tuesday said that seven people were confirmed dead after the storm hit.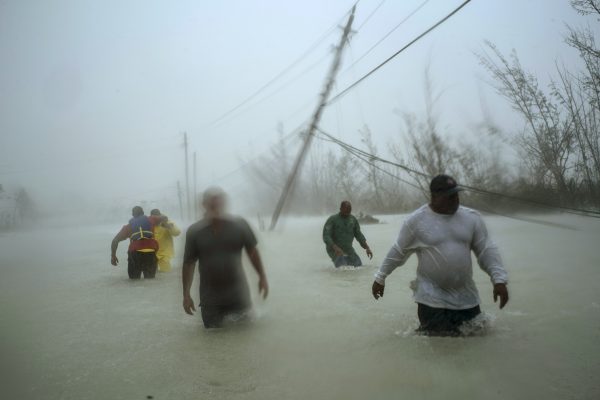 The death toll is expected to rise as search efforts continue.
"We are in the midst of one of the greatest national crises in our country's history," Prime Minister Hubert Minnis said on Tuesday night, reported the Washington Post.
"The magnitude of destruction is catastrophic," noted Lt. Cmdr. Kristopher Ensley, the head of the 154-foot U.S. Coast Guard Cutter Paul Clark, the Post reported. "It's tragic."
The Category 5 hurricane slammed the Abacos Islands with 185 mph winds and heavy storm surge. Videos shot in some residential areas showed ho homes standing.

The Red Cross also stated that some 45 percent of the homes in Abaco were damaged or destroyed when the storm hit the islands.
"Dorian has already devastated the Bahamas, leaving behind catastrophic damage. According to preliminary damage reports, more than 13,000 houses are believed to have been damaged or destroyed—equivalent to about 45 percent of all dwellings on Abaco and Grand Bahama. Bahamas Red Cross volunteers and pre-positioned relief supplies—such as tarps, hygiene items, jerrycans, and hand-crank cell phone chargers—are at the ready," the agency said.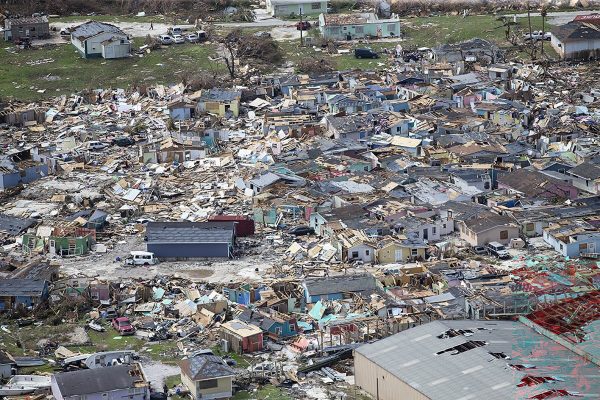 The U.S. National Hurricane Center (NHC) said the storm is now moving up along the coast of the southeastern United States with 110 mph winds.
"A turn to the north-northeast is anticipated on Thursday, with a turn toward the northeast on Thursday night. A northeastward motion at a faster forward speed is forecast on Friday. On the forecast track, the center of Dorian will continue to approach the coast of South Carolina tonight, move near or over the coast of South Carolina on Thursday, and then move near or over the coast of North Carolina Thursday night and Friday," the agency said at 8 p.m.