A video that's gone viral over the years shows what may happen when one touches the Queen's Guard soldiers in the United Kingdom.
The identity of the tourist is not clear.
In the video, the tourist places his hand on the soldier's shoulder.
"Get back from the Queen's Guard," the soldier shouts before readying his rifle.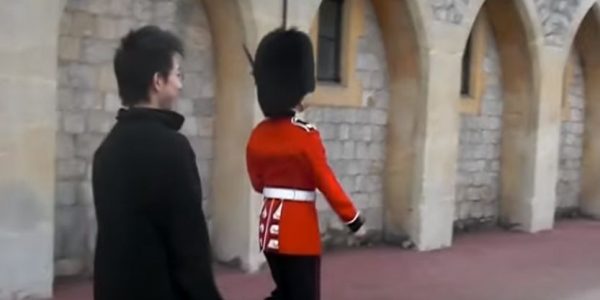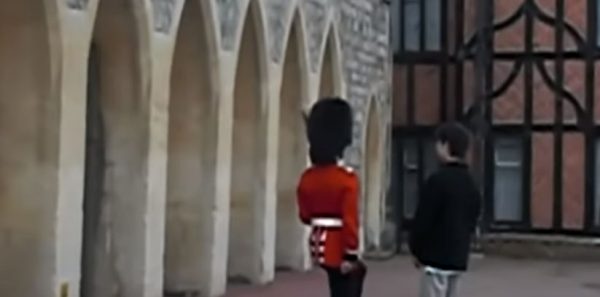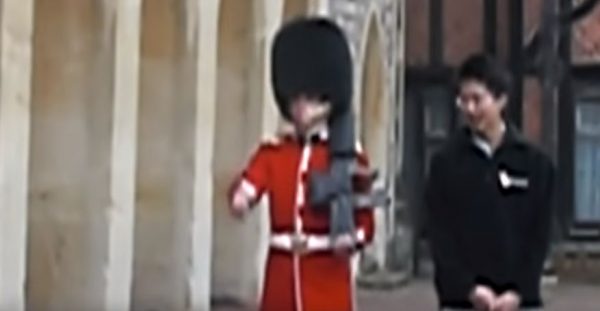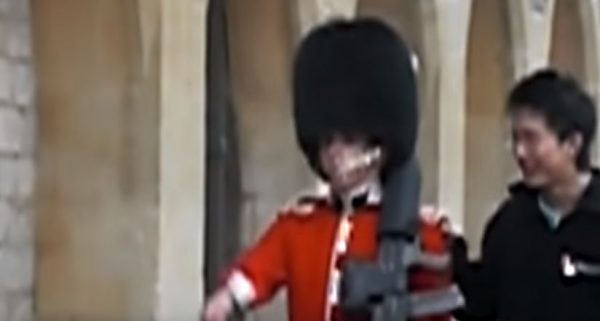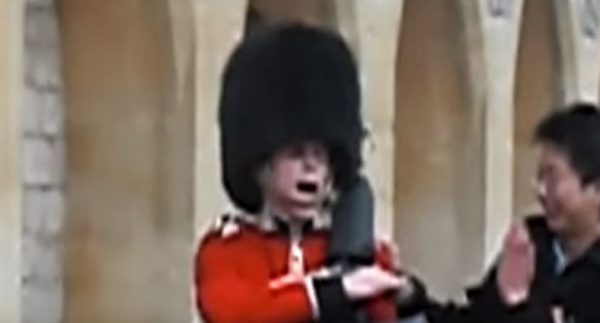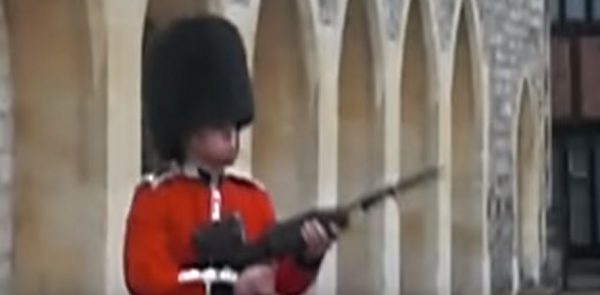 It's not clear what happened to the tourist or when the clip was filmed. Over the years, it's racked up more than 15 million views on YouTube.
The Queen's Guard has been lampooned in popular culture for a number of years, including "Mr. Bean" and "The Simpsons." Characters in the show are seen touching or making fun of the guardsmen, while they remain unflinching.
According to a Reader's Digest writeup on the Queen's Guard, the guns usually aren't loaded.
Meanwhile, their hats "were considered intimidating" in the 18th century and the hats weigh between 5 and 9 pounds.
Guards "are allowed to get [people] away by shouting…warnings if they fail to move away or start to act aggressively," one guard said, according to the article.
They can yell, "make way for the Queen's Guard!" at tourists who get in their way.
"A lot of people try to mock the way we march by doing it all wrong, which is sometimes annoying," the guard also said in the article, adding that the guards hate hot weather because their boots' polish melts
Also, the guard admitted, some guards do laugh. "I try not to, but sometimes you just can't help it; some people are just too funny," he said.