A major donor to California State University–Fullerton (CSUF) said campus "hatred of Republicans and conservatism" contributed to the withholding of his pledge after his name was removed from the university's business school.
CSUF announced Aug. 26 that the university and entrepreneur Steven Mihaylo had mutually decided to part ways—and that the alumnus' name would be removed from its College of Business and Economics—after Mihaylo balked on fulfilling a $30 million pledge to the school following a 2016 incident.
CSUF said Mihaylo's name will remain on the business school's building, adding that the university appreciated the alumnus' past philanthropy.
Mihaylo said in an emailed statement provided to The Epoch Times that he will always love CSUF, but that he had long expressed "concerns that the school must always be a beacon of free expression and ideas."
"I believe that the highest form of freedom is the right to express all ideas, and that a university must be a marketplace where every opinion is allowed, and open dialogue is cherished," Mihaylo said in the statement.
CSUF failed to do that by tolerating an atmosphere that "expressed hatred of Republicans and conservatism" and "stifling free speech," Mihaylo stated.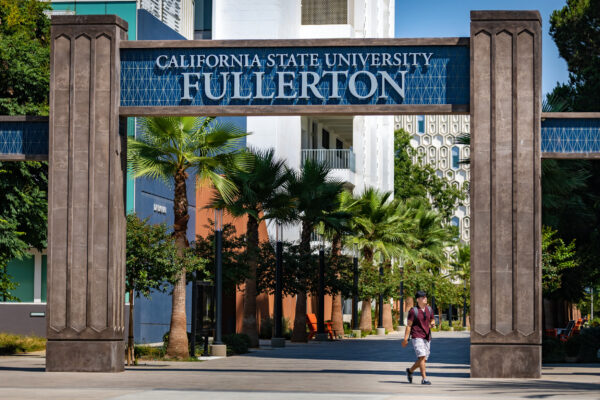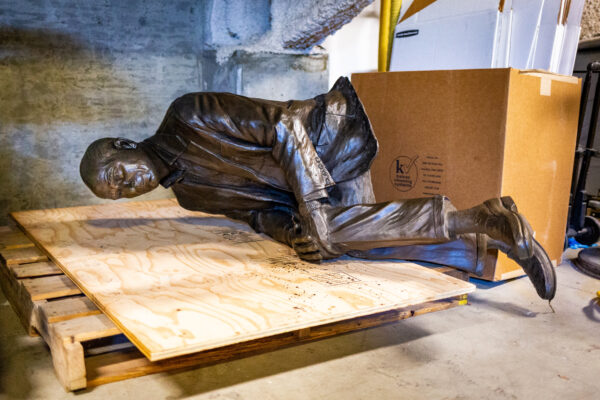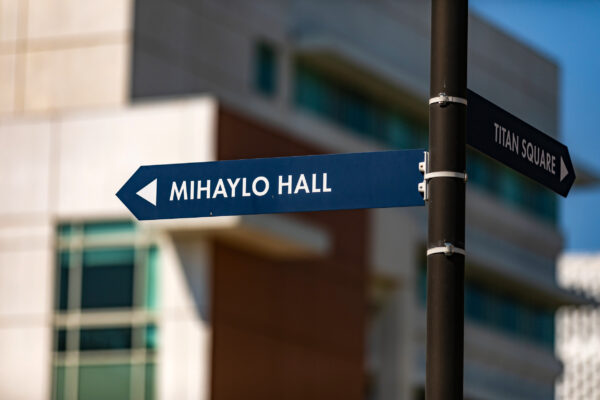 University President Fram Virjee said in a statement that Mihaylo offered to resume payments to the school in 2018 if the university purchased communications equipment from a new telecommunications company he ran called Crexendo.
Virjee said the university had been advised that such a precondition was "unethical and potentially unlawful."
"I shared that information with Steve a number of times and told him that such a prerequisite would never be acceptable to the university," he stated.
Mihaylo then "claimed a lack of support for the First Amendment rights of political conservatism on campus," Virjee said.
'The University Did Not Keep Its Commitments'
Mihaylo originally donated $4.2 million to the school in 2004 to construct the university's College of Business and Economics building, which was named after the businessman.
In 2007, he pledged another $30 million to give his name to the college itself. However, he only paid $8 million before refusing to make further payments following a 2016 dispute with some of the school's students.
Jeffrey Korn, Mihaylo's attorney, called the claim that Mihaylo linked his donation to a phone system purchase "just ridiculous."
Korn told The Epoch Times that Mihaylo made the pledge to the school long before he began selling his new phone system.
"Steve is a natural-born salesman. If he's having lunch in a restaurant, he will talk to the restaurant owner and suggest that they could save money by [buying] a phone system from his company. There's not a single person he doesn't try to sell a phone system to," Korn said.
Mihaylo said he withheld his donation not because CSUF did not buy the phone system, but because "the University did not keep its commitments to me."
He said he was promised the school would "always present all sides of an issue" and that conservatives would be allowed to speak at the school. Instead, the university has stifled free speech and conservative speakers have not been welcomed on campus.
"The University began to be something I did not recognize, including an incident where a teacher attacked a Republican student, where opposing views were limited, and hatred was tolerated," he said.
"I was actually told once that the University could not keep conservative speakers 'safe.'"
Ellen Treanor, a CSUF spokesperson, said in the university's statement, "A core value on campus is free and open expression in support of our diversity, equity and inclusion objectives."
A Heated Twitter Exchange
Mihaylo became involved in a heated discussion with CSUF students on Twitter in 2016 after suggesting a student get a job to pay back his school loan.
CSUF's student newspaper, the Daily Titan, reported in December 2016 that during the exchange, one student wrote, "I work two jobs at the institution that you paid millions of dollars to slap your name onto to satisfy your tiny ego????"
In another tweet, Marie Watschke, a fourth-year English major, uploaded a picture of herself making an obscene gesture in front of a statue of Mihaylo on campus, with profanities in the caption.
Mihaylo responded, "And this is what the university I've given millions of my hard earned money to teaches? Disgusting!"
Mihaylo then offered to help students earn money for their education by promising them 10 percent for product leads and 1 percent for service leads for his company Crexendo, according to the Daily Titan.
Mihaylo acknowledged in his statement that he identified as a Republican, but said "that is not my philosophical bent."
"Free enterprise and free thought are integral to my success. … I believe that the Government's obligation is to reduce barriers to competition and to allow the best and brightest to succeed and strive irrespective of race, religion, political affiliation or ethnicity," he wrote.
"It was because of those promises and principles that I donated money to a public college; that is why I support public education."
The 76-year-old philanthropist grew up poor and was in foster care from around nine years old until the age of 17, when he joined the Army.
Mihaylo then attended CSUF, graduating in 1969 with a degree in accounting and finance. He went on to start the computerized telephone company Inter-Tel, which he later sold for $750 million.