The president's 2019 State of the Union Address to Congress is up by approximately 10 percent in ratings versus 2018 in preliminary figures, according to The Hollywood Reporter on Feb. 6.
Fox News led everyone in covering President Trump's address with 11.1 million viewers between 9 p.m. and 10:30 p.m. ET on Feb. 5.
NBC topped broadcast networks with 7.14 million viewers for the State of the Union.

CBS came in next with 6.68 million and ABC was third with 5.91 million.
Fox's broadcast network also beat out both MSNBC and CNN, which had 3.8 million and 3.4 million, respectively.
The total viewers 2019 State of the Union (46.79 million) was higher than last year's address, which had 45.55 million viewers.

When former President Barack Obama gave his second State of the Union address in 2011, he had a viewing audience of about 30.9 million people.
"It's a rare feat for any President this deep into his term, the rise also shows that Trump will eclipse not only his own first SOTU and his 2017 address to Congress but also the second SOTU of his predecessor Barack Obama," wrote Deadline Hollywood, which also reported on the ratings of the 2019 State of the Union.
"Over 11 outlets, the 44th POTUS pulled in 30.9 million for his January 25, 2011 speech—a number Trump looks likely to beat with ease when the final numbers come in later today."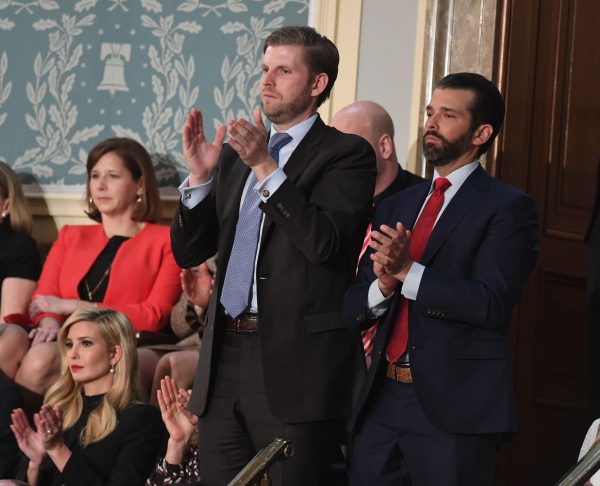 Among other topics, Trump lambasted the resurgent trend of socialism in the United States, saying that "America will never be a socialist country."
"Here, in the United States, we are alarmed by new calls to adopt socialism in our country," Trump said, facing a number of Democratic members of Congress, some of whom have adopted socialist policies.
"America was founded on liberty and independence–not government coercion, domination, and control. We are born free, and we will stay free," he said, drawing a standing ovation from the Republicans. "Tonight, we renew our resolve that America will never be a socialist country."
Trump also called for an end to late-term abortions, just weeks after New York state passed the Reproductive Health Act on Jan. 22, which codifies a woman's ability to get an abortion.
The new law allows a mother to have an abortion if there is an absence of fetal vitality or the pregnancy is within 24 weeks of conception.
Viewers Approve
The majority, or 76 percent, of viewers approved Trump's speech on Feb. 5.
According to a poll from @CBSNews and YouGov, 76% percent of Americans who tuned in to President Trump's State of the Union address Tuesday night approved of the speech. pic.twitter.com/o0Zlmzfvy1

— YouGovUS (@YouGovUS) February 6, 2019
A CBS and YouGov poll found that 76 percent of viewers approved of Trump's speech, versus just 24 percent who disapproved.
Some 97 percent of Republicans approved of the speech, 82 percent of independents approved, and 30 percent of Democrats approved.