President Donald Trump said he would likely take legal action if he thinks Tuesday's election is contested, namely in Pennsylvania—a key battleground state.
"As soon as that election is over, we're going in with our lawyers," Trump told reporters before he held a rally in North Carolina on Sunday.
The president said that ballot-counting efforts after Nov. 3 in Pennsylvania and other states would be unfair. Several counties in Pennsylvania have announced that they would count votes after Election Day.
"I don't think it's fair that we have to wait for a long period of time after the election," Trump said, adding it would be a "terrible thing."
He added, "If people wanted to get their ballots in, they should have gotten their ballots in long before that. They don't have to put their ballots in on the same day, they could have put them in a month ago. We think it is ridiculous decision."
Pennsylvania Attorney General Josh Shapiro, a Democrat, wrote on Twitter that "our elections are over when all the votes are counted." He then wrote to Trump: "But if your lawyers want to try us, we'd be happy to defeat you in court one more time."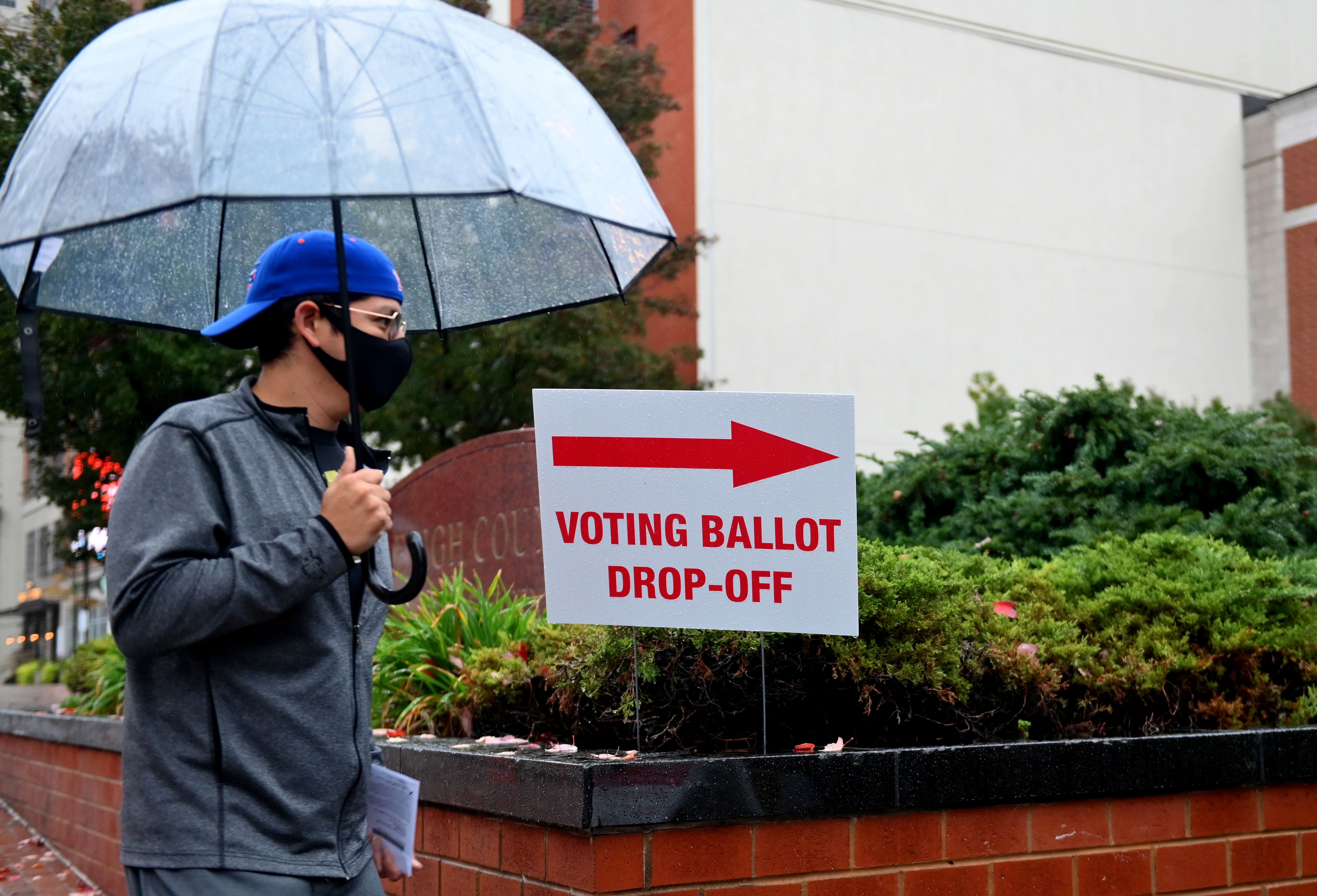 It comes as several top officials in the Keystone State have warned that the ballots will take several days to count.
Philadelphia Mayor Jim Kenney urged residents to be patient in the wake of Tuesday's vote, warning that it will take several days after Election Day to count all the mail-in ballots.
"That means getting a tally of mail-in ballots will easily take several days," Kenney said, adding, "This may determine the outcome in Philadelphia, and in the Commonwealth as a whole. So, again, please be patient."
And Pennsylvania's secretary of state, who is the top election official there, said it could take several days.
"I expect that the overwhelming majority of ballots in Pennsylvania, that's mail-in and absentee ballots, as well as in-person ballots, will be counted within a matter of days," she said on "Meet the Press." "The counties are staffing up, have a ton of equipment, best practices in place, and are planning, for the most part, to count 24/7 until it's done."
Republicans in the state, as well as Trump's campaign, have tried to challenge Pennsylvania's extended voting deadline to the Supreme Court. The nation's highest court last week rejected a GOP request to fast-track the case.
The vote-by-mail trend has drawn the ire of Trump, who has frequently called on his supporters to vote at the polls in person.