Post-traumatic stress disorder (PTSD)  is one of the severe emotional impacts a horrific war has on soldiers. One British veteran, who worked in war-torn Syria, credited a puppy for keeping him sane. Unfortunately, he was separated from the pup as he returned to the United Kingdom in April 2018.
Back in February 2018, following a four-month battle to liberate Raqqa from Isil, Sean Laidlaw, a bomb disposal expert from Hornchurch in Essex, was tasked to remove IEDs in Syria for the U.S. State Department.
Laidlaw, a private contractor, heard whimpering sounds coming from the rubble of a school building that was bombed out. As he looked under a slab of concrete, he discovered a frightened Asian Shepherd cross puppy alongside four dead ones.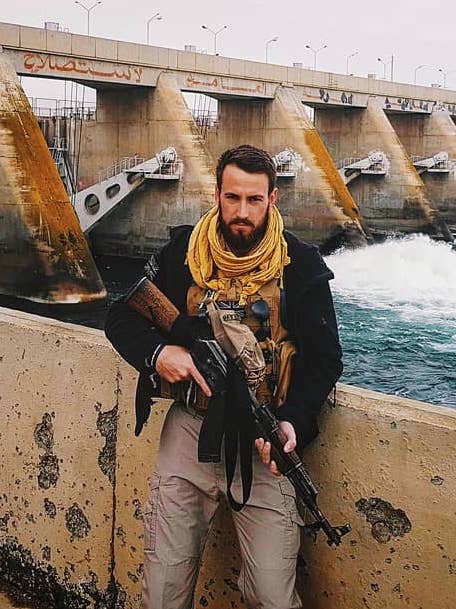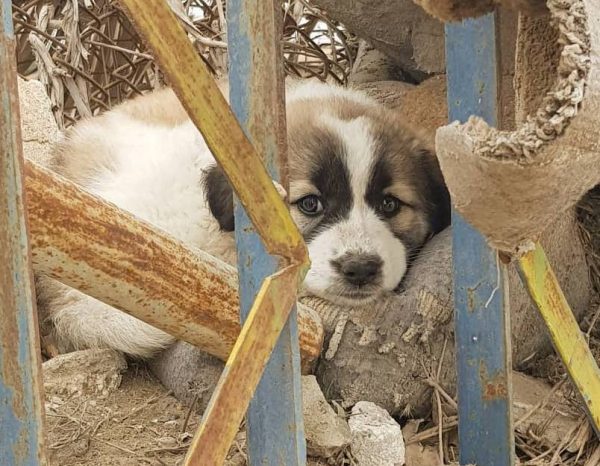 Laidlaw, a former lance corporal, had completed two tours in Afghanistan during his 10-year period with the Royal Engineers prior to working as a bomb disposal expert in Syria. He dug the terrified small pooch out of the rubble.
At first, the scared puppy pushed Laidlaw away. To win the canine's trust, he kept her safe and soothed her with food and drink.
Three days later, the pooch let Laidlaw pick her up, and ever since, they formed a special bond, being completely inseparable.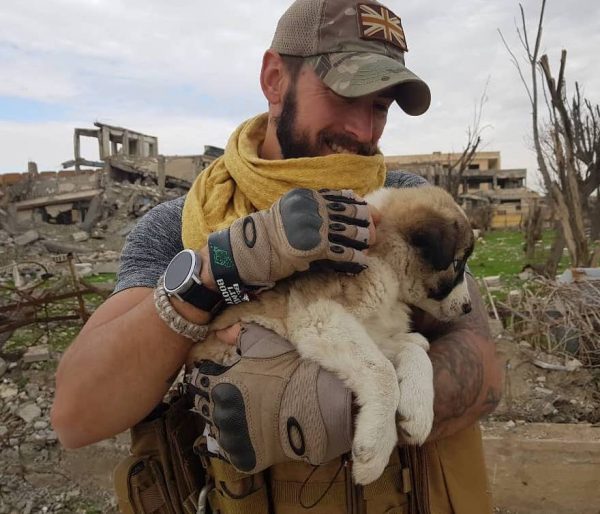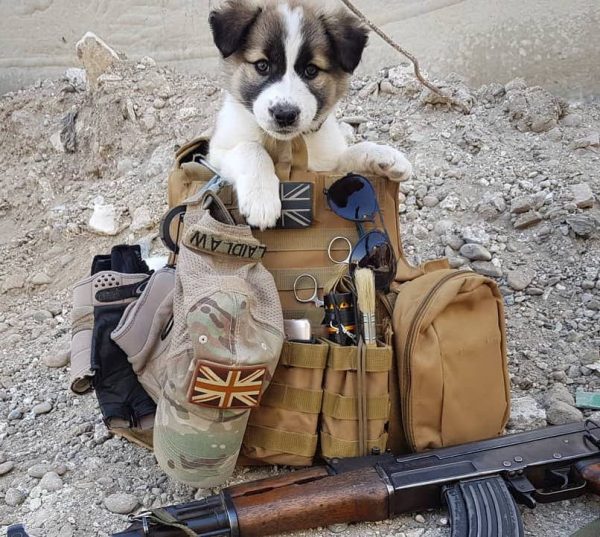 Laidlaw took the puppy to his camp and named her Barrie, unaware the dog was actually a girl.
Laidlaw said, "She stayed with me all day, every day. She did jobs with me, I'd wake up, she'd come eat with me, she'd then sit in the passenger seat of my car when we drove to Raqqa," according to a report by MailOnline.
"The lads in Syria loved training her," Laidlaw told This Morning. "If anyone had a bad day, she was on their lap."
He even made Barrie a harness out of a bulletproof vest and a plush teddy bear out of jeans.
The kindhearted soldier credited Barrie for saving his life.
"I feel like it may come across that I saved Barrie's life, but I feel like she saved mine," he said.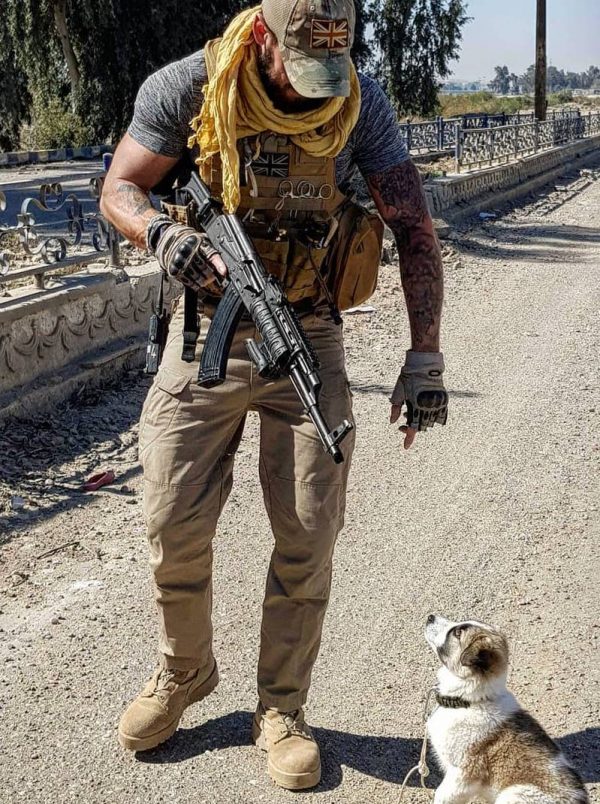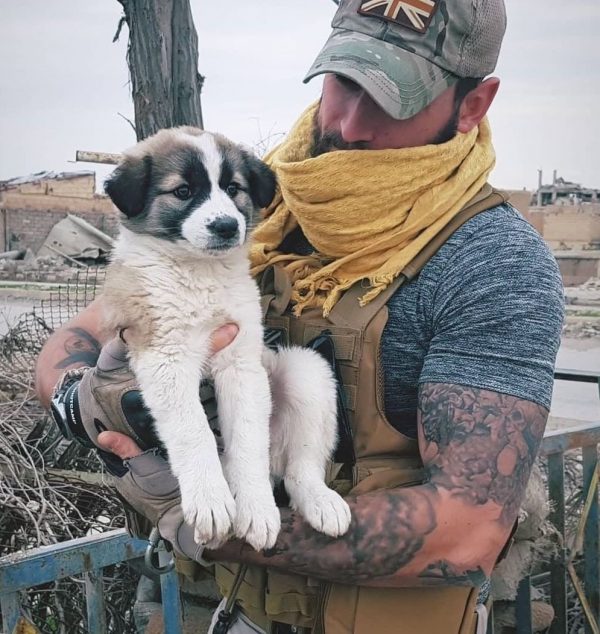 Laidlaw explained that having a dog that "always makes you happy, always wants to be with you" helped him combat PTSD.
"Working in a war zone, coming back to camp you sit in your room on your own. To have a companion you can play with and train, it kept my mind away from all the things I was seeing and doing out there," he said.
"You can only imagine how bad Syria is," he continued.
Barrie gave him "a bit of normality, she definitely kept me sane."
Regrettably, Laidlaw had to part ways with Barrie when he returned to the United Kingdom for a short leave in April 2018.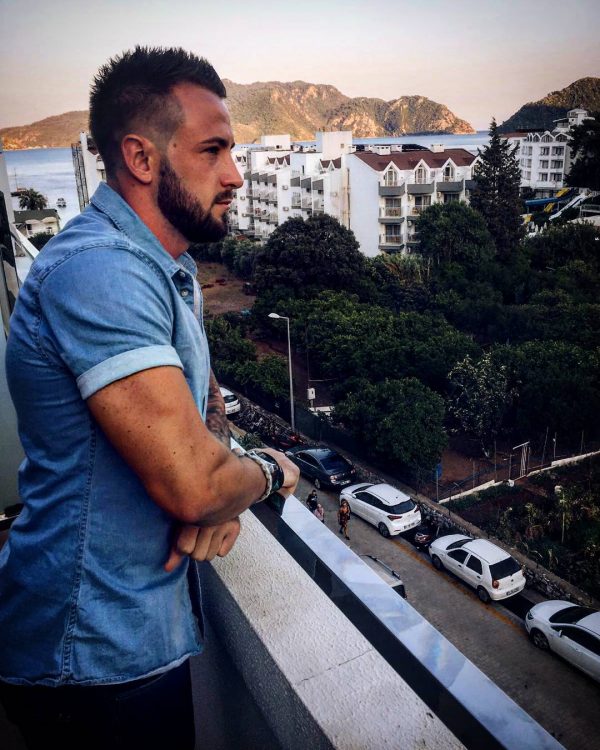 He thought he would reunite with his beloved puppy soon after his leave; however, things didn't go as planned. Laidlaw couldn't return to Syria as his contract was abruptly canceled.
He said: "I might be one of the only people who was unhappy not to go back to Syria. I was on the way to the airport with my dad when I got a message telling me not to board my flight and go home."
Laidlaw thought it might be due to some security issues but then got a call that night, informing him that the contract was canceled and everyone was being sent back home.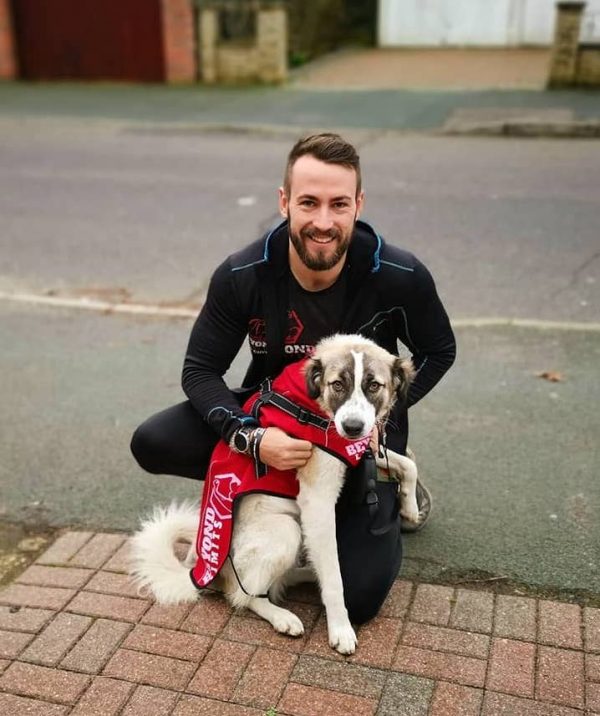 "I started thinking about how I could bring her back," he said.
To bring Barrie back to the United Kingdom, Laidlaw sought the help of War Paws—an organization based in Iraq that provides assistance to the foreign serving military to repatriate their adopted stray animals to their home countries.
He even set up a GoFundMe page in order to raise funds to get the adorable puppy back home.
War Paws arranged for Barrie to be transported to Iraq in April. After vaccinating and checking Barrie, they flew the dog to Jordan, where Barrie was quarantined for two months before undergoing further health checks.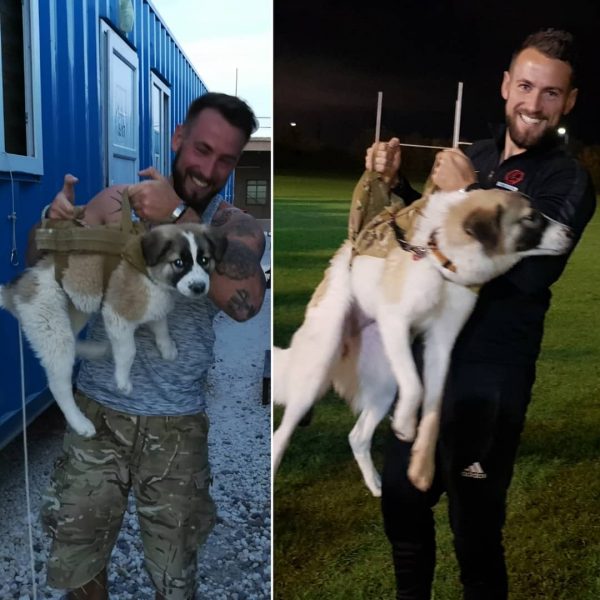 In October, Barrie was supposed to fly to the United Kingdom; however, the plan failed due to missing paperwork, and she was instead flown to Paris.
Finally, on Nov. 3, 2018, Laidlaw's wish was fulfilled as he embarked on an "exciting and nerve-wracking" 12-hour drive from Essex to Paris to reunite with Barrie at Charles de Gaulle Airport after spending seven months apart.
He said, "I left the house at 6am and just sped there."
No doubt Laidlaw was thrilled to be able to fetch Barrie in Paris. But Barrie was no longer a tiny puppy; instead, she was a notably bigger dog.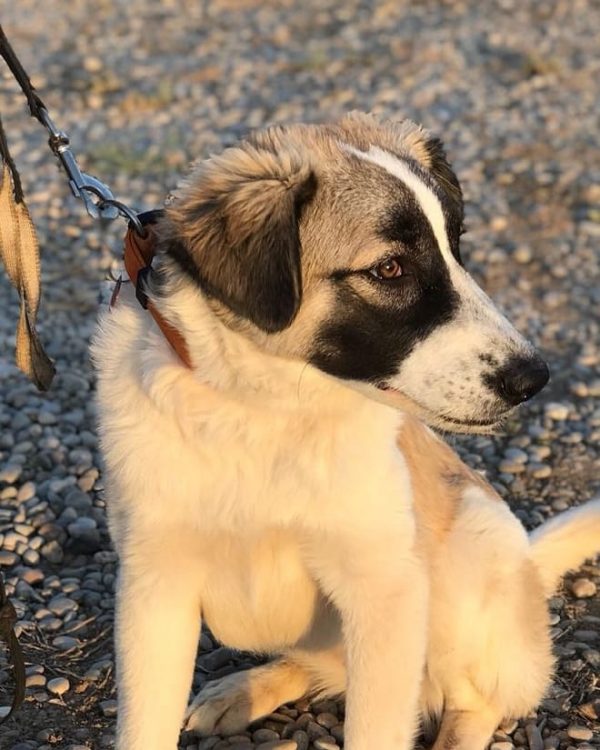 Laidlaw's biggest worry was the dog wouldn't recognize him.
But did Barrie recognize Laidlaw? Apparently, yes!
"It was pure joy when she realized who I was. She's exactly as she was back in Syria, it was just great to have my dog again," Laidlaw said.
Reuniting with Barrie was the "happiest moment ever" for this veteran.
He said, "Meeting her at the airport, seeing her in the flesh, was one of the best moments of my life."
We have some more amazing news for you today!Barrie, our first ever Syrian rescue is home! We had hoped to get her…

Posted by War Paws on Tuesday, 6 November 2018
Laidlaw and Barrie are together again after a 3,000-mile journey and a 12-hour drive, traveling through five countries and two war zones.
"All the help we've received to bring us together has been amazing, just to bring one dog to Essex, it's been incredible," Laidlaw said.
All thanks to War Paws and some generous folks who donated via GoFundMe, Laidlaw is now able to live an ordinary life, running a gym with Barrie by his side.
Indeed, emotional reunions like this do actually tug at your heartstrings.
Watch the heartwarming video below: