Beth Chapman stood in front of a mirror and asked her husband, "Dog the Bounty Hunter" star Duane Chapman, to look at her before she went unconscious.
"She quite literally choked on her cancer," Bonnie Chapman, their daughter, told SurvivorNet.com.
"My mom was naked in the bathroom and told my dad to look at her. And he goes, 'I am looking at you.' And she goes, 'No, look at me.' And then she was standing there and she started gasping, and my sister came into the room and they called 911 immediately. And that was the last moment that we really saw her completely conscious," she said.
She said those moments haunted Duane Chapman.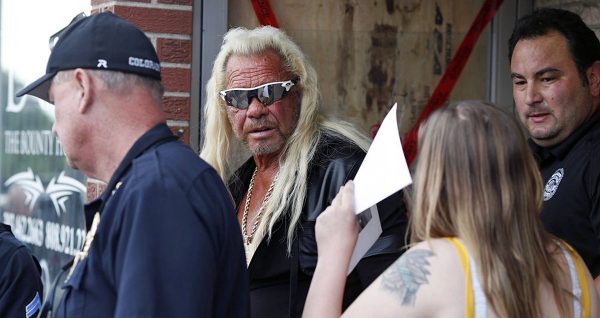 "There was a lot of miscommunication between us and the mortuary," Bonnie Chapman told SurvivorNet.com.
She said that now, everything the family does "is being publicized."
"And it's hard sometimes, because we're trying to keep it together. Right now is the most fragile time of our lives," she said.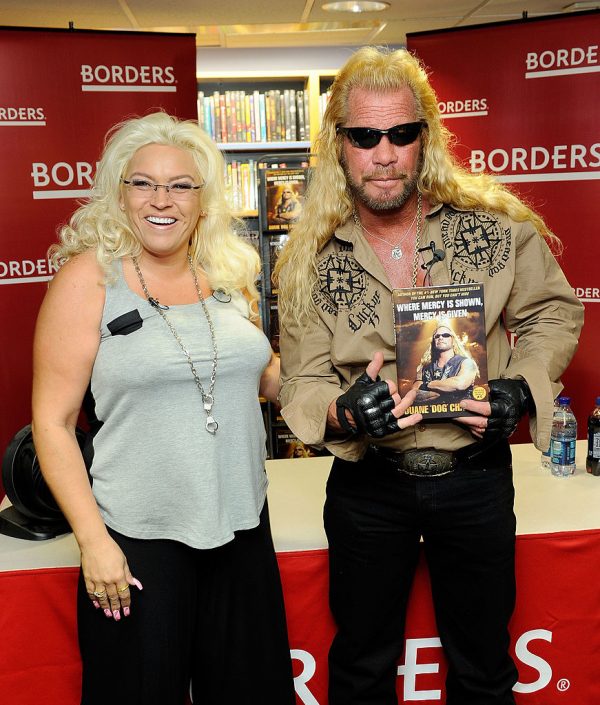 Beth Chapman was diagnosed with throat cancer in 2017. However, the cancer returned about a year later and spread to her lungs.
"She despised who she was after that one session," her daughter explained to SurvivorNet.com. "And she had tried [the chemo] because so many people had been telling her, 'please, at least try.' And she didn't want to disappoint people by not trying it at all, but at the end fo the day, she did not want to lose her hair, her teeth… She didn't want to feel like she was falling apart. She wanted to remain as much 'Beth' as possible. Even when she did pass, she had the majority of her hair, she was really happy to still have her smile and still look like Beth."
'I Can't Eat'
About a month ago, Duane Chapman said he lost 17 pounds since his wife died about two weeks ago.
His wife, Beth Chapman, lost her battle with cancer last month at the age of 51.
"I can't eat. Two bites, I'm full. I got to force-feed myself like I force-fed her," he told Entertainment Tonight in July.
"I'm having a hard time ordering food. I've lost 17 pounds. Chewing ice helps, and I've lost 17 pounds in about two weeks," he added, saying he no longer sleeps soundly.
Chapman said he wants to join his wife in heaven but isn't contemplating suicide or anything drastic, saying that he wants to use his time on Earth to help others cope with the loss of a loved one.
Things haven't been the same for Duane "Dog" Chapman since the death of his beloved wife, Beth.https://t.co/xYHwybYbaI

— Entertainment Tonight (@etnow) July 11, 2019
He also described how one man came up to him, telling Chapman that he lost his wife six months ago.
"I hugged him and I felt a connection like, boom, instantly brotherhood, right," Chapman explained. "So when you go through something and somebody else [goes through the same thing], there's something there. That's why I'm going through it, but I use that thing that's bad to help me help others."
The reality TV star also said it's hard to get back to his routine after his wife's passing.
"I haven't gotten past the place where I'm [not] putting a pillow where she was and covering it up," he told the news outlet. "And then I wake up in the middle of the night and I see her and it doesn't register that [it] ain't her. I'm still there."
He added: "When she was sick I'd have to wake up a few times when she stopped breathing. I couldn't hear it no more. And she's laying and I'm like, 'You are not dying like that. I will not let you die.' So I'm so used to that that I don't sleep solid anymore."