"Dog the Bounty Hunter" star Duane Chapman said he is still grappling with the death of his wife, Beth, after she died last month of cancer.
In an interview with Entertainment Tonight on July 10, Chapman said, "The last few moments she said, 'Come in here right now, in the bathroom.'"
He added: "I went in and she said, 'Look at me.' And I said, 'Yeah, you're freaking beautiful baby.' (And she said,) 'Look at me, Duane Chapman.' And I did, I always saw Beth and she said, 'Please, let me go.'"
The reality TV star continued, saying, "And I didn't even make a decision, I almost said, 'I can't.' Before I could say, 'Alright,' she couldn't breathe and I called the ambulance … But every day she talked as if she was not there. 'Here's what to do with this, here's what to do with that. Don't keep running your mouth. When they ask you a specific question, just answer that.'"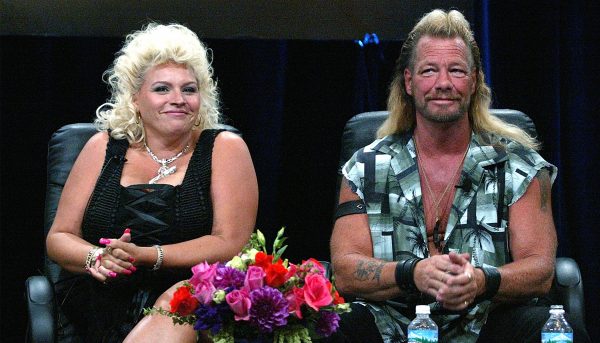 Beth Chapman then died on the morning of June 26 at a Hawaii hospital.
She was diagnosed with throat cancer in 2017 before doctors declared her cancer-free. In November 2018, however, she was again hospitalized due to cancer.
"For two to three years, she knew this might happen," Chapman told ET. "So she would say, 'Who is going to sit next to you?' And I said, 'No one.'"
"So, prepared? No, you're never, ever prepared. You can't prepare," he added to the outlet of losing his wife. "There is no way. I did not know that this was going to happen that day."
Her funeral service will be held on July 13 in Aurora, Colorado.
A prior celebration of Beth Chapman's life took place on Fort DeRussy Beach in Waikiki, Hawaii, on June 29, and consisted of a traditional Hawaiian 'Oli chant, followed by a prayer and a paddle out to the ocean, TMZ reported. The 51-year-old passed away on June 26 after losing her battle with throat cancer.
In the eulogy, Duane Chapman talked about how after his mother's passing she was laid to rest in Hilo, Hawaii, and how a local tribesman declared him an official Hawaiian since his mother "was part of the land, the sea, the sky, and the rain."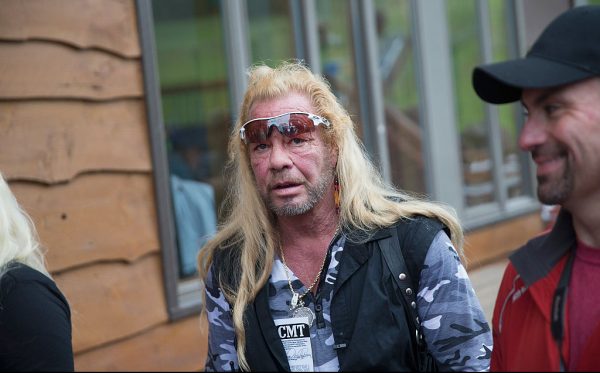 "And now Beth is going to be placed here too. She got there before I did, my island," Chapman jokingly added.
He said that Beth unusually called him by his stage name, "Dog," when expressing her wish for a Hawaiian-style memorial.
"She said, 'Please, Hawaiian style, Duane Dog Chapman.' I tried to have her call me Dog for so many years. She said, 'Please do this right,' so I appreciate everyone being here. I have to go out on the boat so I can see everybody right, its Hawaiian tradition and style. Thank you all, God bless, Aloha."
— Lyssa Chapman (@BabyLyssaC) June 27, 2019
After the eulogy, a Hawaiian outrigger boat headed out to sea, joined by surfers for a final "paddle out."
She is survived by her two daughters and two sons.
Epoch Times reporter Tom Ozimek contributed to this report.