"Dog the Bounty Hunter" star Duane Chapman has revealed more details about his wife's battle with cancer, saying "she is fighting like hell."
"I have cried a lot over this because Beth is my everything," he told the Daily Mail. "Despite all of the obstacles I have overcome, this is by far the biggest test of my life and mark my words, I will not let her die."
He added, "She is my rock and my bodyguard. I will do everything I can to keep her here."
His wife, Beth Chapman, was diagnosed with throat cancer several months ago. She underwent chemotherapy, according to the family lawyer. She was hospitalized in November after she had trouble breathing.
"Beth started chemo for throat cancer last month. The treatments are in LA. They are going well, but they certainly take their toll on Beth," Chapman family attorney Andrew Brettler said in January. "The Chapmans certainly have a lot on their plate. They just started filming for the new WGN show while Beth's been going through treatment," Brettler added.. "[It's] not easy."
In the Mail interview, which was published March 27, Duane Chapman said his wife is opting for a different treatment, without elaborating.
"If this were me, I would be a big sissy. But not Beth. She is still hitting the ground running with me. Beth is determined cancer won't slow her down," he told the news outlet.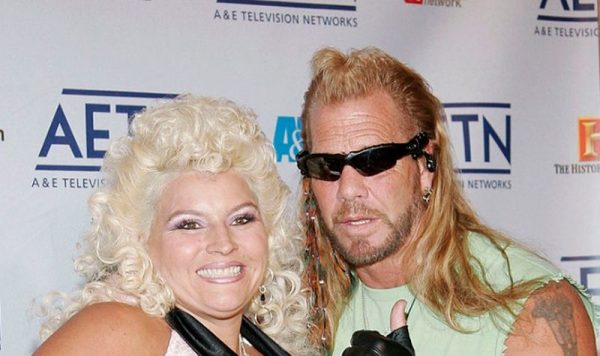 "In fact, I am so amazed by Beth's strength and positive attitude," he said.
"She has told me repeatedly that if these are her last days on earth she wants to spend every moment with me on the hunt, living life to the fullest and enjoying the time we have left together."
"The best part of my job is having her by my side on every journey. I can't imagine a day without her and think deep down inside she is always concerned for my safety because she wants the security of knowing I come home to her every night."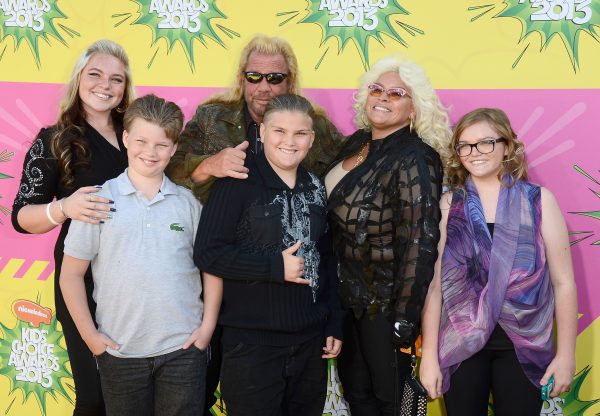 According to the report, he confirmed that WGN America committed 10 episodes to his new "Dog's Most Wanted" show, adding that five of them have already been shot.
"On one level the series will seem similar to my original program. Beth and I are still going coast to coast capturing people on the lam," he stated. "However, in this installment, we are upping the level of intensity on how we capture these fugitives, the level of their crimes and where we will find them because these folks are more dangerous than anything you have seen in seasons past."
In the fight against cancer, the couple credited their faith.
"Faith is probably the number one thing in our lives, no matter what we're faced with. … Through this cancer episode, we had to drum up as much faith as we could. And the Bible talks about having faith as small as a mustard seed. And that's not much. … And I thank God that we had at least that much faith to get her through that," Duane Chapman said several years ago. His wife was previously diagnosed with cancer.
Duane and Beth, who have been in a relationship for 30 years, both rose to fame in the mid-2000s on their A&E series "Dog the Bounty Hunter," which stopped airing in 2012. They had another show that aired from 2013 to 2015.