Duane "Dog the Bounty Hunter" Chapman has provided an update about his wife's condition—weeks after she was hospitalized and underwent surgery for throat cancer.
"I have to keep faith, I am the leader of the family," he said of his wife, Beth Chapman, according to the Daily Mail.
"She thinks she is, but I am. I have to keep it where I don't have any doubts and keep everything positive. I love my honey so much, I don't know what I'm gonna do," he added.
Chapman said he's praying and said that "I cry all the time" due to his wife's medical troubles.
"I think I'm in a bad dream and I need to wake up," he said. "People keep saying to me, 'Dog, are you OK?'" he added. "But I'm not the one who's sick … I am going to be right here with her."
He also described what happened to his wife.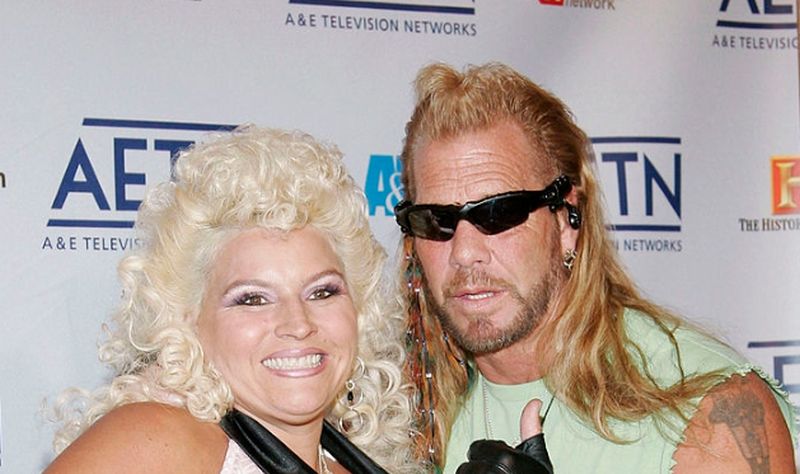 "Half of her lung was full of water," he stated to the magazine. "Five ounces of fluid was drained from her lung after she was rushed to a hospital in LA last week."
He added that doctors also found "something in her lung, which may also be cancerous."
They have since flown back to their home state of Colorado, and he revealed that Beth is slated to undergo four to eight chemotherapy sessions in Los Angeles. Duane said they're exploring other options.
Earlier this week, Chapman appeared at the Chapel Hills Mall in Colorado Springs for an appearance called, "Dog is Coming to Town," according to The Blast.
It comes about a week after a teen claimed that Chapman assaulted him at the Denver airport. "Dog and Beth were returning home from Los Angeles when they were confronted by the aggressive hecklers, and sources close to the stars tell us the man and his son were rude, and allegedly made inappropriate comments about Beth's illness," The Blast reported.
But Chapman said he didn't assault anyone, adding that he and his wife were victims of abuse. He has filed a police report against his accusers, and police are investigating.
A few days after the cancer diagnosis, he posted a photo of the two in bed. "'Another bend in the road, yet not the end of the road, #faith, #love #stayhumblepray.' Beth Chapman," Duane Chapman wrote on Facebook on Nov. 29.
Beth Chapman revealed she was diagnosed with throat cancer in 2017. "After months of a nagging cough, a routine checkup resulted in a diagnosis of stage 2 throat cancer," she wrote at the time. "I have what is referred to as a T2 Tumor in my throat that is blocking my breathing. My doctors are suggesting immediate treatment and surgery before the disease progresses."
In the fight against cancer, the couple credited their family's faith.
"Faith is probably the number one thing in our lives, no matter what we're faced with. … Through this cancer episode, we had to drum up as much faith as we could. And the Bible talks about having faith as small as a mustard seed. And that's not much. … And I thank God that we had at least that much faith to get her through that," Duane said at the time.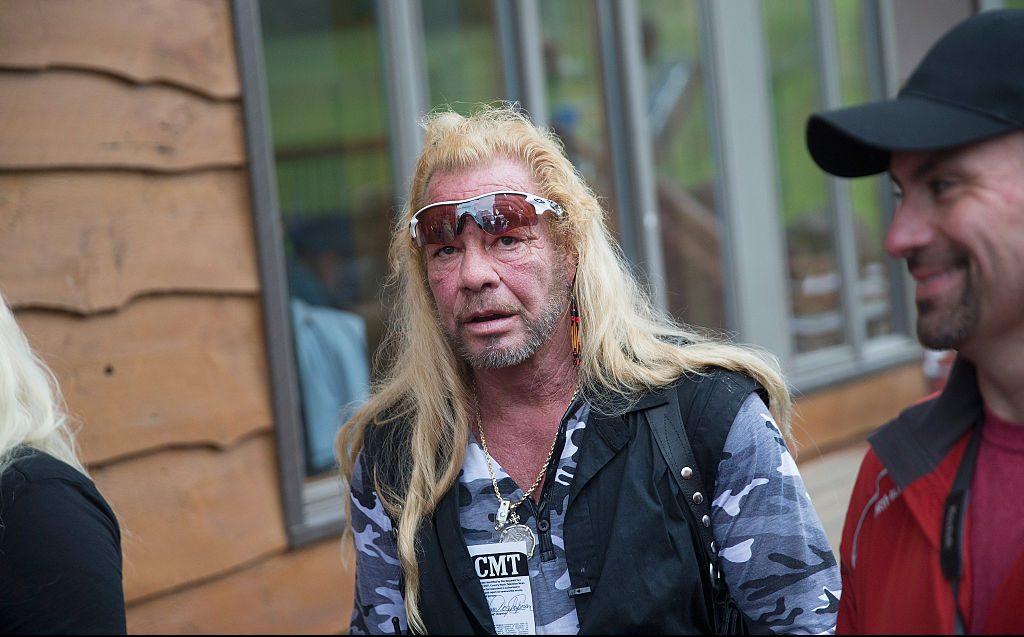 Duane and Beth, who have been in a relationship for 30 years, both rose to fame in the mid-2000s on their A&E series "Dog the Bounty Hunter," which stopped airing in 2012. They had another show that aired from 2013 to 2015.
'Dog' Joints Hunt Against Anti-Trump Fugitive
Several months ago, Duane said he would join the search for an elusive fugitive who made posts on Facebook that he would shoot President Donald Trump and a local district attorney in Pennsylvania.
He was hired by a friend of the then-fugitive, Shawn Christy. "I have a very hot lead," Chapman told the Mansfield News Journal at the time. "I have delivered messages to him. My goal is not to shoot him but get him to surrender."
Christy was later captured by U.S. Marshals.