A pet dog has tested positive for the new coronavirus in Hong Kong.
A spokesman for Hong Kong's Agriculture, Fisheries and Conservation Department (AFCD) said in a statement that the dog was tested and that the test showed a "weak positive" for the COVID-19 disease, which is a caused by the new virus.
Testing was done after the agency received a referral from the Department of Health about a dog of a patient confirmed to have the new disease. Staff members from the government picked up the dog and collected oral, nasal, and rectal samples.
The nasal and oral cavity samples came back with weak positives.
The dog doesn't have any symptoms linked to the new virus, the Hong Kong government said. The dog remains under quarantine at a facility for animals at the Hong Kong Port. No other animals are there at the moment.
"At present, the AFCD does not have evidence that pet animals can be infected with COVID-19 virus or can be a source of infection to people," the government said in a statement.
"The Department will conduct close monitoring of the above dog and collect further samples for testing to confirm if the dog has really been infected with the virus or this is a result of environmental contamination of the dog's mouth and nose. Repeated tests will be conducted for the dog and it will only be returned when the test result is negative."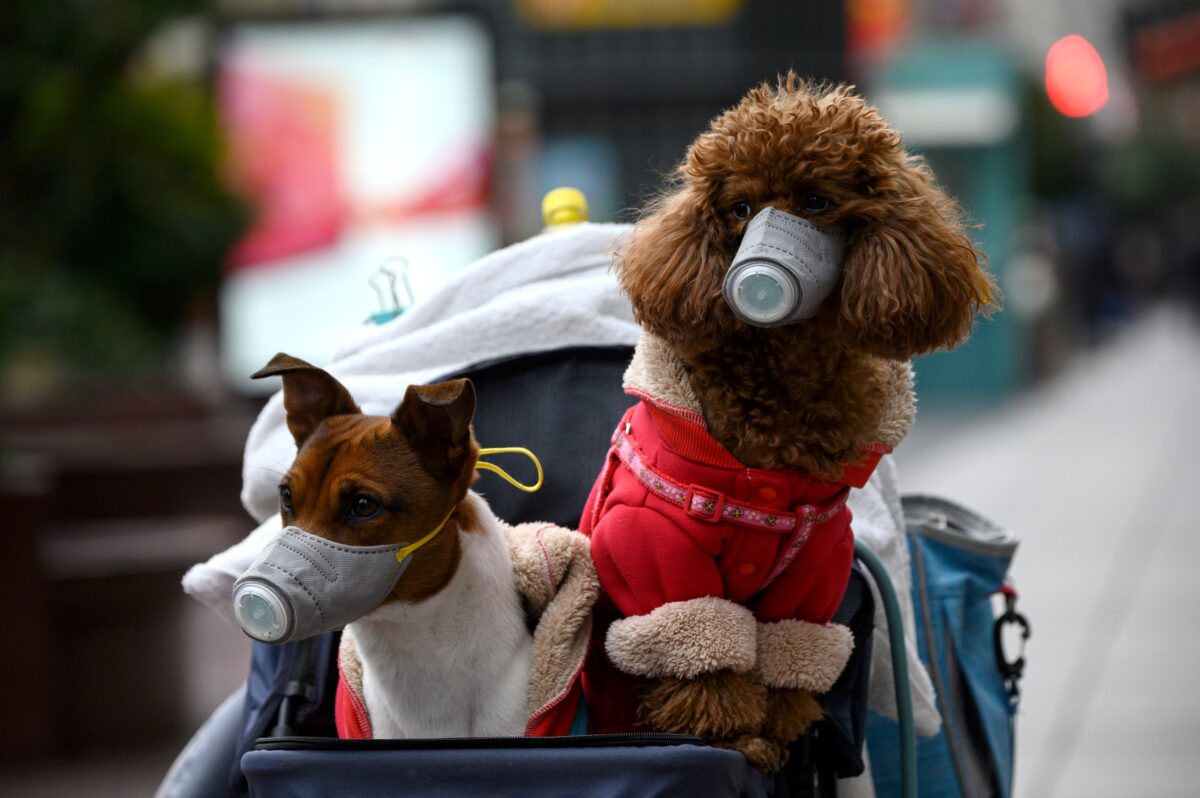 However, a spokesman for the agency said that mammalian pets of patients with confirmed cases of COVID-19 should be quarantined for two weeks.
Pet owners, the government said, should maintain good hygiene, including washing hands after coming into contact with pets.
Coronaviruses mainly circulate among animals but can, in rare cases, jump to humans before spreading from person to person. One virus is called canine respiratory coronavirus. The virus can cause discomfort for up to two weeks, according to the American Veterinary Medical Association. The virus is contracted through contact with contaminated environments, people, or dogs.
The new virus has an unknown origin, although some evidence points to it originating with bats. The virus emerged in China late last year.
Dr. Maria Van Kerkhove, an infectious disease specialist with the World Health Organization (WHO), told reporters in Geneva on Friday that experts with the agency are aware of the report from the Hong Kong government.
WHO is working with scientists in Hong Kong who are testing animals, she said, "to understand these results and to understand where or if the dog was actually infected or if the dog picked this up from a contaminated surface."
WHO says on its website that there is "no evidence" that so-called companion animals like dogs and cats can become infected or spread the virus that causes COVID-19.