When Jeff Meyer, from Mansfield, Texas, set eyes upon a three-legged dog named Jessica, he knew she was to be part of his household. "I just feel like it's meant to be," Meyer told Dallas News.
Jessica was a pit bull and she had a very sad story—she had been abused by her previous owner and was apparently used as a "bait dog" to train other dogs in a vicious dog-fighting racket.
Jessica is still doing well!!This post is from her potential furever daddy ♥️♥️♥️Our hearts are so full we can't even…
When she became badly injured and was of no further use for these illegal activities, she was dumped at the Fort Worth animal shelter. Not only was she dumped, she had been shot and left for dead.
Veterinarians worked to save her life but were unable to save her mutilated leg.
Jessica had completely lost any trust she might have had towards humans, as her treatment had been horrific. She was given a temporary home with foster mom Kristen Flora and spent almost six months with her, learning to trust again.
"Watching her overcome so many obstacles was a joy," Flora told Dallas news.
"It's inspirational to watch a dog with three limbs and a history of sadness love and just be, without question or sadness or anxiety or any of the things we experience as humans."
This is JessicaJessica was shot, dumped at the shelter and scared to death.She had a less than stellar first home out…
Missy Redding, co-founder of the non-profit Bull-luv-able Paws, was not hopeful that Jessica would find a new home.
"The chances of a tri-pawed, bait-dog pit bull being adopted was about 1 out of 100,000," she said. "We were not confident of her ever being adopted."
Then, Meyer saw a post about her on Facebook in the Lucky Fin Project—a non-profit group who provide a network to educate and connect those who have upper limb differences—and he felt compassion for her.
"I imagined what this sweet, loving dog must be going through," said Meyer. "[And] knew I could help."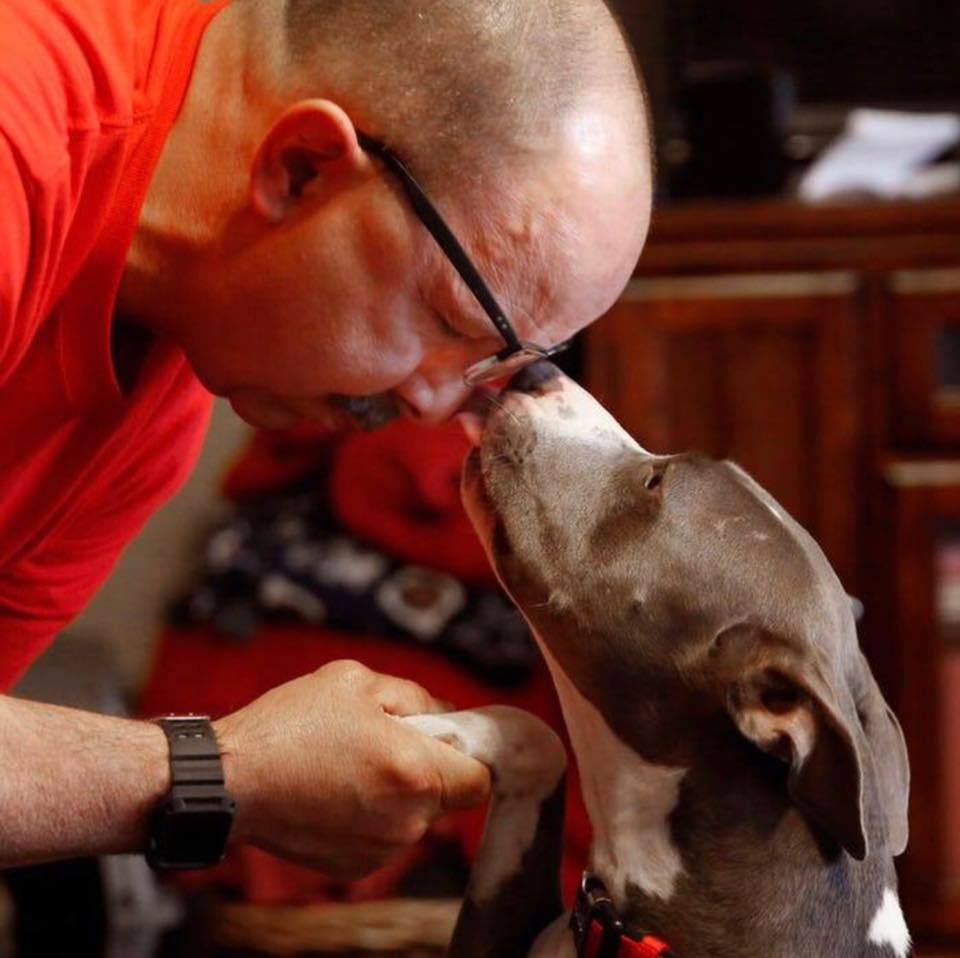 Meyer had something in common with Jessica, whom he renamed "Whiskey," as he had been born with a part of his left forearm missing.
"As a child, and sometimes even as an adult, I was/am looked at differently by people," he said. "Often they will ignore me out of fear of the unknown."
"I know from experience how others will view her and knew that she needed her shot at happiness," Meyer said. "Lucky for me, it's just that. She has brought a ton of happiness into our home."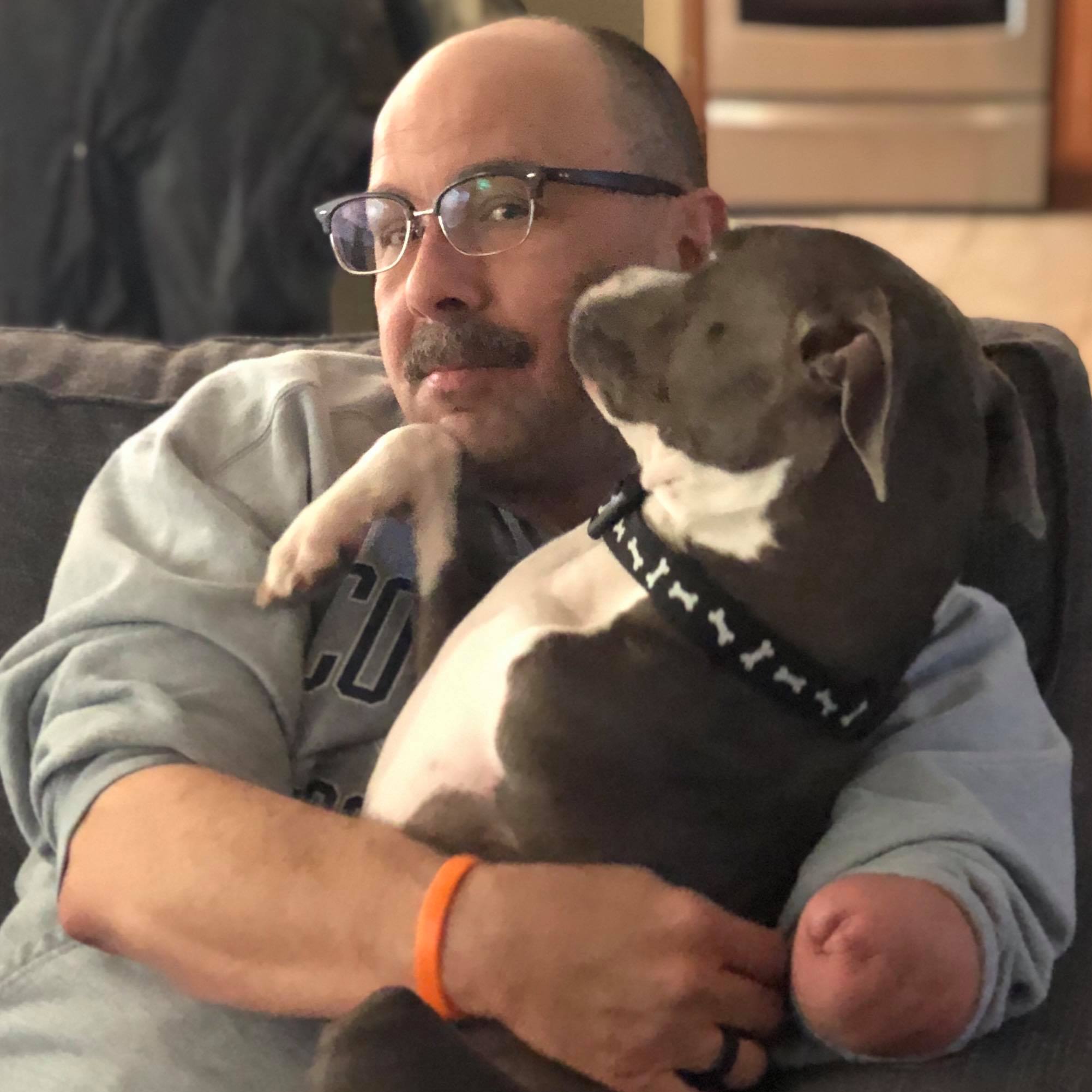 Dogs always manage to give unconditional love, and just because they may look strong and formidable, it doesn't mean they are not loveable.
Pit bulls often have a bad reputation, due to stories of attacks and bad behavior, but they are sweet-natured and very loyal. Pit bulls were bred as companions to humans or working dogs, but gained a bad reputation after they were trained to fight. So, the problem is with people, not pit bulls.
For a sweet-natured dog who appeared to have no chance at happiness, Whisky the pit bull can now live a life filled with happiness in her new "forever home."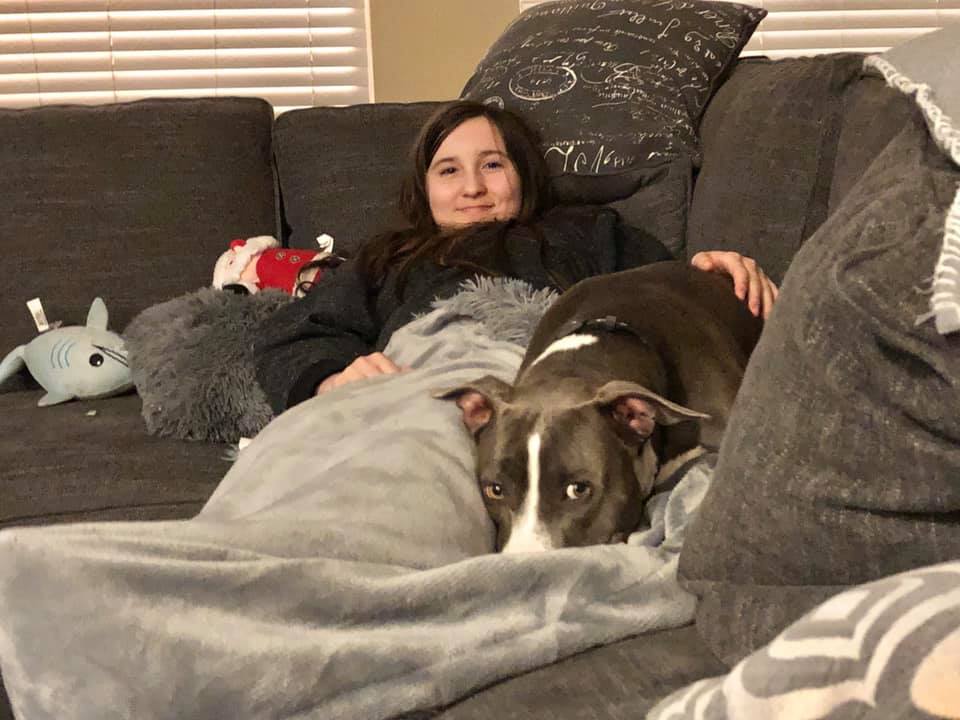 Whisky the pit bull can now regain her faith in humanity again!