A dog has been euthanized after suffering from a serious acid attack in Northern Ireland.
Patch, a Staffordshire bull terrier, was found in the Pound Road area of Newry, Down County, around 6 p.m. on May 28, the Police Service of Northern Ireland told Daily Star Online.
Hannah Marriott, a local woman, was the first called the police when she came across the female bull terrier covered in burns.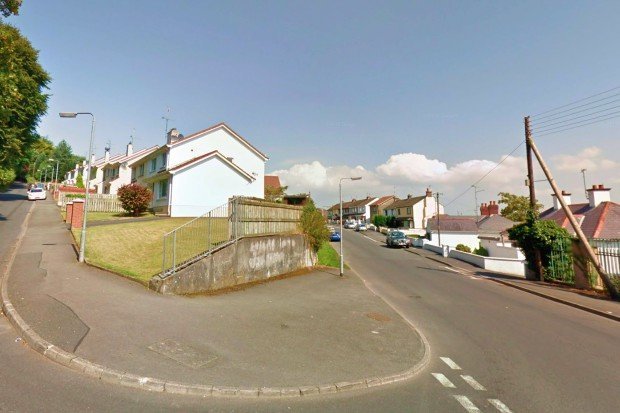 The dog was later taken to Newry Veterinary Center for treatment.
Her skin was peeled, her flesh was burned, and her tongue was found ulcerated from licking the acid that had been poured on its body.
"You could smell the burning of the animal and the skin was falling away," vet Liam Fitzsimons told the BBC, who first covered the abuse.
"In thirty years of practice, I have never seen anything like this. This is the worst case of animal cruelty I have ever come across."
Newry vet says acid attack on dog 'worst case of animal cruelty' he has ever seen – https://t.co/fft6bGisME

— Armagh I (@ArmaghI) May 29, 2019
Local animal welfare group Pets Lost and Found Northern Ireland later shared the BBC article on Facebook to urged anyone with information to contact the police who were investigating the incident.
Under the posts, tons of comments expressed people's shock and outrage at the abuse.
Some commented, "Probably get of with probation, suspended sentences, or a slap on the wrists if caught justice system in this country is a joke if they can do this to a poor dog doesn't bare thinking about what they would be capable of doing to a human being."
Fitzsimons had been equally appalled by the abuse.
He told the BBC he would take this case to his grave, also saying, "If they can do this to a dog, they can do it to a human."
He admitted he had cried when he first saw Patch arrive at his clinic.
"Due to the severity of its injuries, there was only one option," he said of having to euthanize Patch.
Another local animal rescue page, Doggy 911 Rescue South Down, also shared images of Patch on its Facebook page to ask anyone with information to contact the Police Service of Northern Ireland on their non-emergency number 101.
"We do not tolerate animal abuse of any kind in Northern Ireland her family has been left completely devastated and heartbroken due to the actions some evil scumbag has committed against innocent patch [sic]," the post stated.
"To the low life thug that has committed this kind of cruelty against an animal I hope you can sleep tonight knowing that a family have been left deeply shocked and devastated that there beloved pet dog has been taken from there lives due to your evil actions [sic]."