Dog Carries Body of Abandoned Baby Girl to Pet-Sitter
March 22, 2013 9:40 am Last Updated: April 2, 2013 3:43 am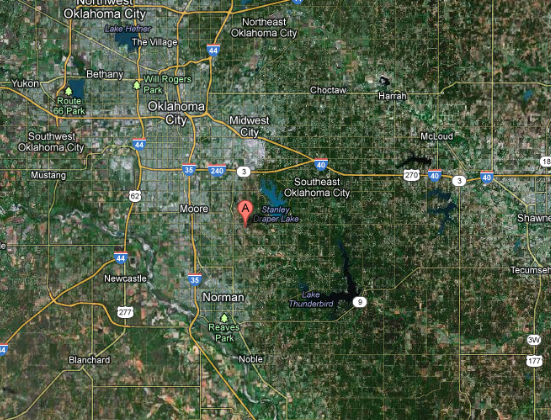 A dog in Oklahoma City discovered a dead newborn baby girl on March 16. Police are looking for answers about happened to the newborn and the mother. They are looking for the mother.
Police searched a neighborhood in southeast Oklahoma City looking for clues as to where a baby found dead over the weekend came from. They went door to door talking with neighbors.
"The dog is known to freely roam several acres in the area and investigators do not believe that the dog caused the death," Dexter Nelson, chief spokesman for the Oklahoma City Police Department, reported in a Oklahoma City citizen alert notification system. 
"We're trying to make contact with every resident in the area to determine if they saw anything, if they are familiar with the dog, if the dog was in their area," Nelson said, KFOR reports.
A medical examiner is working to tell if the newborn baby was stillborn or if a crime occurred. Oklahoma City Police Homicide Investigators, detectives, and Cleveland County Deputies were on the scene were the baby was found.
Crews traveled the area in ATVs looking for clues. They also want to know the condition of the mother.
"We just know due to the nature of the body, the female, the mother could be in some danger as far as her health," Nelson said.
The dog is a 6-year-old mixed breed named Luke. The owners of the dog were out of town and a house sitter was caring for the dog.
The house sitter talked with KFOR and said the dog was carrying the newborns' body in his mouth and laid the baby at the feet of his house sitter.
The house sitter thinks the dog was trying to help the baby girl by carrying it to the home. 
"I believe he found it, picked it up and brought it. There was no trauma you could tell he inflicted," she told KFOR.
If anyone knows any information they are asked to call Crime Stoppers at 405-235-7300 or the Homicide Tip Line at 405-297-1200.
The Epoch Times publishes in 35 countries and in 21 languages. Subscribe to our e-newsletter.