A Google Street View car apparently captured the moment an excited dog chased after it for a number of frames.
The photos were taken in Kumage, Japan, several years ago.
In the several Google photos, the dog is seen sprinting down the road to catch up to the Google Street View car, which has a giant, globe-like camera attached to the top.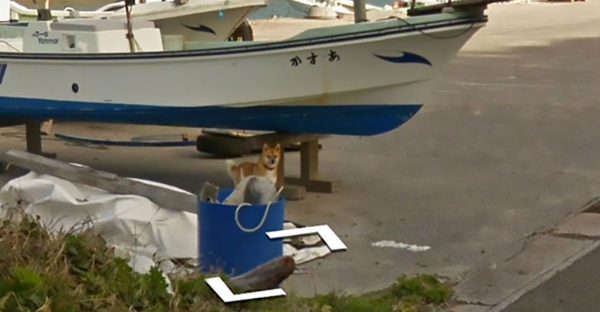 The dog appears to have first spotted the car as it was sitting next to a boat along a road.
It's not clear who owns the dog or if it was a stray.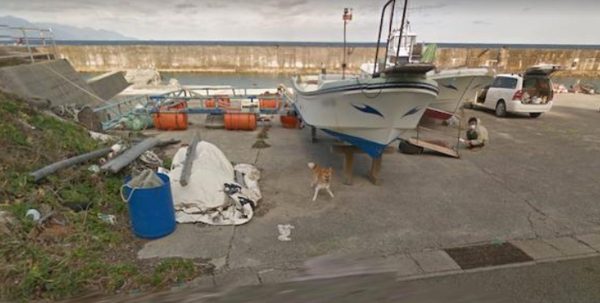 SORA News reported that the dog became a hit on blogs that observe Google Street View.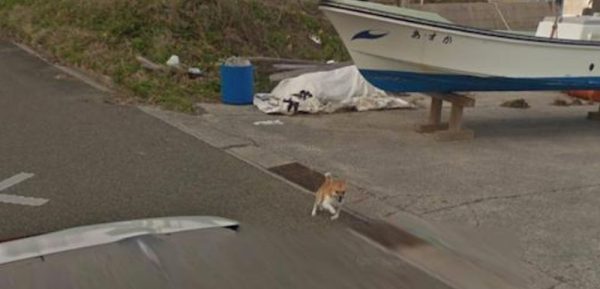 A closeup photo shows the dog (Google Street)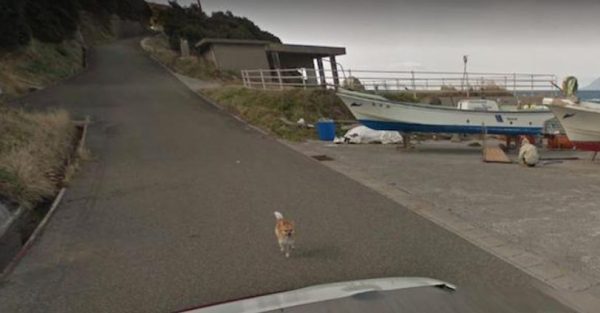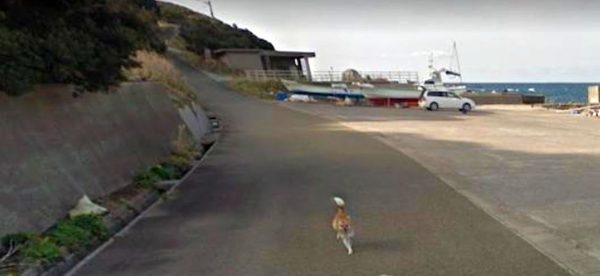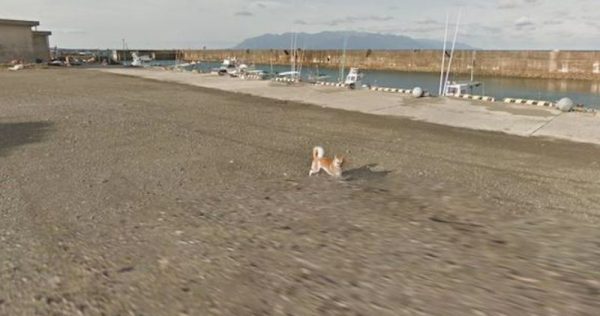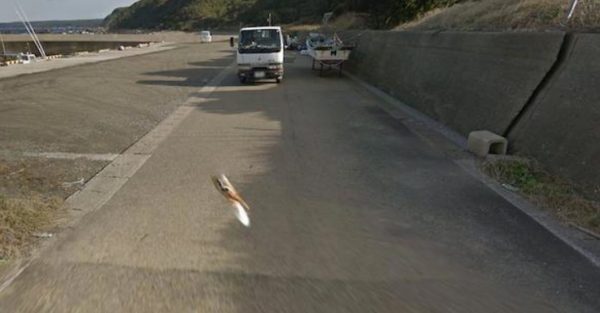 Cow's Face Blurred on Google Street View?
Google's Street View blurred the face of a cow in England—receiving the same treatment as humans for privacy purposes.
The image of the blurry bovine was tweeted by The Guardian's David Shariatmadari. The image was taken at Coe Fen, Cambridge, near a waterway as the cow was grazing. Another cow near that one wasn't blurred.
From further away, Google Street View doesn't block out the cow's face.
"Great to see Google takes cow privacy seriously," Shariatmadari wrote.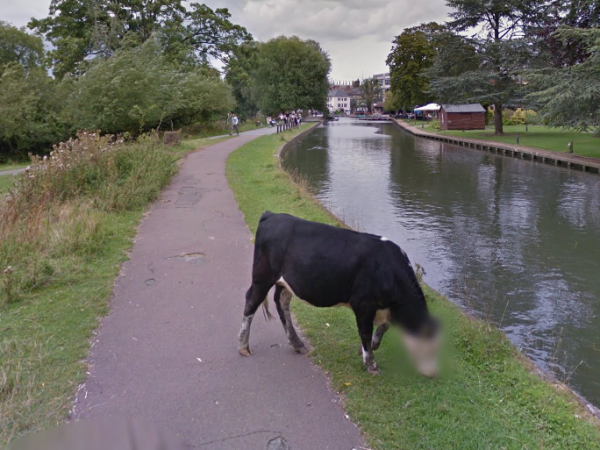 A spokesman from Google responded to the image, telling The Independent: "We thought you were pulling the udder one when we herd the moos, but it's clear that our automatic face-blurring technology has been a little overzealous."
"Of course, we don't begrudge this cow milking its five minutes of fame," the spokesman quipped.
Since Google Street View was launched in 2007, the firm has sent cars mounted with special cameras around the globe to map streets and landscapes.
Google uses software to automatically blur the faces of people and license plates amid privacy concerns.
It wasn't immediately clear why the cow's face was blurred.