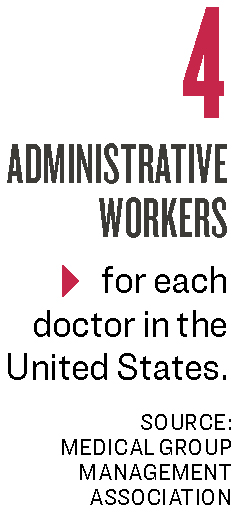 The growing complexity of the health care system has beset doctors with mushrooming bureaucracy, raising costs for patients and taxpayers.
Running a doctor's office naturally invites paperwork, from booking appointments to maintaining health records to bookkeeping. But a deluge of additional paperwork floods in when a doctor asks to be paid.
Doctors navigate dozens of funding streams, each a bureaucratic labyrinth brimming with forms to fill out and rules to follow. In addition to Medicare, Medicaid, and military insurance, there are dozens of other insurance companies, each with a unique set of requirements.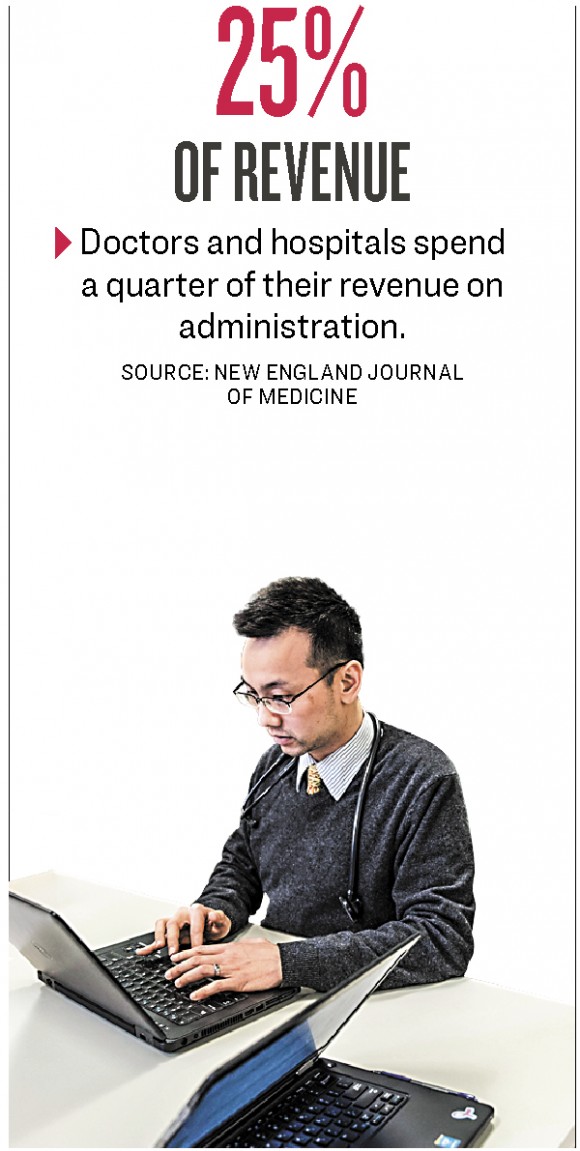 As a result, doctors and hospitals spend more than a quarter of their income on administration, amounting to hundreds of billions a year. Due to a lack of research, these numbers are outdated, with the latest numbers for private practices being from 1999, and for hospitals, 2011. But that only means the numbers currently known are conservative.
"If anything, it's getting worse," said Robert Tennant, director of health information technology policy at the Medical Group Management Association, a trade association representing group medical practices.
On average, each doctor needs to hire four administrative workers to cope with the bureaucracy, Tennant said.
Here's the problem: Most care is paid for by a third party—an insurance company or the government. To get paid, a doctor needs to do the following:
Register with the payment source. "You can't just hang out your shingle," Tennant said. Many insurance companies use standardized registration criteria. But Medicare, for example, has its own criteria.
Check if the incoming patient has valid health coverage. Insurance companies are required to electronically verify one's coverage within 20 seconds. Medicare has relatively clear rules for who's covered. But with Medicaid, the responsible state agencies many times give doctors incorrect information on whether the patient is eligible or not. That means the state may ultimately decline to pay for treatment.
Check if the patient is covered for the needed treatment. Medicare has a complex set of rules governing what it pays for, but at least the rules are public, Tennant said. Private insurers require "prior authorization" for more complex procedures. The doctor has to submit a request and the insurer can take hours, even days, to decide if it will pay for the procedure or not. Of course, different insurers have different mechanisms for submitting prior authorization requests. The related bureaucracy is so complex that medical practices often hire specialists on niches as narrow as a single health plan in order to make sure the insurer OKs the treatment.
Ask for the money. After the treatment is administered, the doctor must ask the insurer or the government program for a payment. Yet, again, each party has different requirements for how the claim should be submitted, in what format, etc. For a private medical practice, it's virtually impossible to navigate all of the complexities of the different systems, Tennant said. Instead, they outsource the job to a "medical clearinghouse"—a company dedicated solely to converting the claims to the formats accepted by different insurance companies and government programs.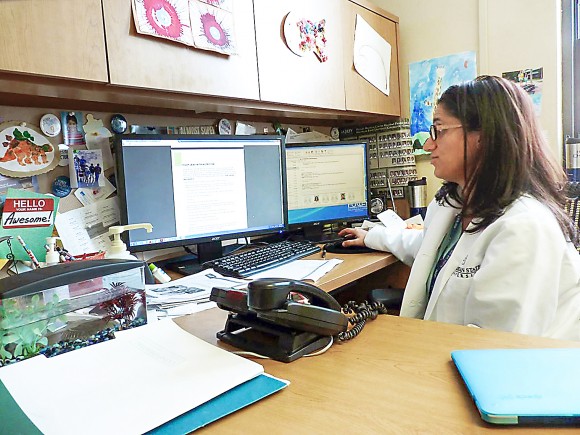 But it doesn't end there. The Affordable Care Act (also known as Obamacare) requires myriad data points on what exactly the doctor did, how he did it, how satisfied the patient was with the treatment, and so on. That means still more forms to fill and boxes to check.
The idea was that Medicare would reimburse doctors partly based on their performance. The problem is that measuring the quality of something as complex as health care through a bureaucratic apparatus imposes a heavy administrative burden, and in the end doctors are still complaining the data points don't actually reflect how good they are at their jobs.
Doctors generally agree they do too much paperwork, but they share much less common ground on possible solutions.
These so-called quality measures consume more than two hours a day per physician and over $15 billion a year, according to a study of practices in four common specialties published in the journal Health Affairs in March.
Private insurers are now jumping on the quality measurement bandwagon, too, Tennant said.
Electronic Health Records
In addition, there are the demands required by the Health Information Technology for Economic and Clinical Health Act (HITECH), which President-elect Barack Obama had inserted into the 2009 economic crisis stimulus package (called the American Recovery and Reinvestment Act).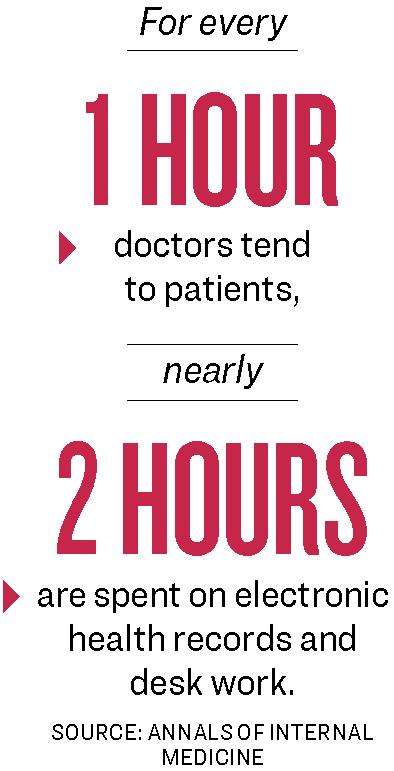 The HITECH act requires the use of electronic health records (EHR) in order to receive full Medicare reimbursement. The idea was to make doctors digitize their patient records. Obama promoted it as a way to "cut red tape, prevent medical mistakes, and help save billions of dollars each year."
The law promised $44,000 and in some cases $63,750 to every physician that adopts a government-approved EHR system and proves putting it to "meaningful use." Even though the grants usually don't cover the whole cost of EHR, a majority of doctors have jumped on board, since those who don't comply see their Medicare reimbursement cut by 3 percent.
The administration then released over 1,000 pages of regulations on what constitutes "meaningful use" of EHR.
Doctors now complain en masse that a lot of the information they are forced to enter into the EHR system is useless and detracts from face-to-face time with patients.
For every hour physicians tend to patients, nearly two more hours are spent on EHR and desk work, based on a study of 57 U.S. physicians published on Dec. 6 in Annals of Internal Medicine.
Road Ahead
Doctors generally agree they do too much paperwork, but they share much less common ground when it comes to proposing solutions.
Suggestions vary from going full government—Medicare for all—to going full private, where patients pay doctors upfront and those who can't afford to pay depend on charity.
The current administration will likely leave a more market-oriented touch on the system. Tennant hopes President Donald Trump's health secretary, Tom Price, will sympathize with doctors' bureaucratic plight, since Price used to practice medicine himself.
Price may cut some regulations, but Americans will likely continue with the complex private-public hybrid of a health care system, leaving much of the bureaucracy in place.
That's one of the main reasons why almost half of physicians feel burned out and nearly half plan, in the next three years, to serve fewer patients, switch to direct pay (concierge) practice, seek hospital employment, or leave the profession altogether, according to a 2016 survey of over 17,000 doctors, conducted on behalf of The Physicians Foundation.
Also, doctors are increasingly joining group practices, which help share the bureaucratic burden.
Each demand by bureaucracy on physicians is made with good intentions, but as those demands pile up, they are changing the practice of medicine, adding another element to a brewing health care crisis.