WASHINGTON—A doctor in Western Pennsylvania has been charged with 13 counts of prescribing narcotics—Oxycodone, hydrocodone, morphine sulfate, and methadone—outside the usual course of professional practice and not for legitimate medical purposes.  

Andrzej Kazimierz Zielke, 62, is a medical doctor who owned and operated Medical Frontiers, which advertised as a holistic pain management practice, located in Gibsonia, Pennsylvania, according to the Department of Justice (DOJ).
Zielke was allegedly writing a large number of oxycodone prescriptions for people residing in the McKeesport, Pennsylvania, area, and that some of these pills were being obtained by a narcotics dealer, according to the indictment.
"According to accounts of former employees and patients, Dr. Zielke charged approximately $250 cash for office visits and many of his patients traveled long distances to see him," the DOJ states.
"Opioid-related health care fraud is a serious problem facing the Western Pennsylvania area today," said FBI Special Agent in Charge Robert Johnson in a statement. "Doctors who betray their trust and authority for their own financial gain by prescribing Schedule II narcotics for purposes other than medical reasons are contributing to our nation's opioid crisis.  
The 14-count indictment, issued by the DOJ on Oct. 24, is the first under the department's new Opioid Fraud and Abuse Detection Unit.
Attorney General Jeff Sessions traveled to Columbus, Ohio, on Aug. 2 to announce the creation of the unit.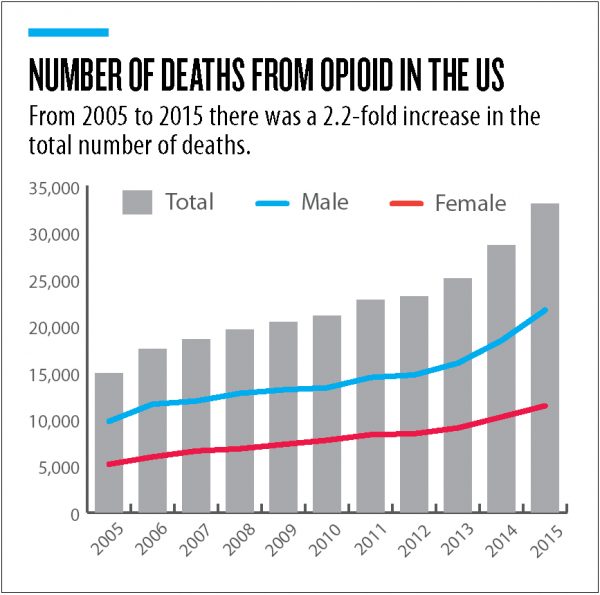 The unit looks at data to find "which physicians are writing opioid prescriptions at a rate that far exceeds their peers; how many of a doctor's patients died within 60 days of an opioid prescription; the average age of the patients receiving these prescriptions; pharmacies that are dispensing disproportionately large amounts of opioids; and regional hot spots for opioid issues," Sessions said in a statement.
Sessions also assigned 12 prosecutors to investigate and prosecute opioid-related health care fraud cases in a dozen locations around the country, including Western Pennsylvania.
"Today we are facing the worst drug crisis in American history, with one American dying of a drug overdose every nine minutes," said Sessions in a statement on Oct. 26. "These cases take on the supply of drugs and stop fraudsters from exploiting people suffering from addiction."
The Pennsylvania State Board of Medicine temporarily revoked Zielke's medical license on Oct. 11.
If found guilty, Zielke faces a maximum sentence of 20 years in prison, a fine of $1 million, or both, for each count of the indictment, according to the DOJ.
The Department of Justice's Opioid Fraud and Abuse Detection Unit has targeted individuals that are contributing to the prescription opioid epidemic, has netted the largest-ever health care fraud takedown, has secured the first-ever indictments against Chinese fentanyl manufacturers, and has seized AlphaBay, the largest criminal marketplace on the Internet and a major source of fentanyl and heroin.