Democratic National Committee Chairman Tom Perez said Sunday he will not resign in the wake of chaos surrounding the Iowa caucus results earlier this week.
Perez stressed he is "absolutely not" making that consideration after fielding criticism from members of his own party after the botched caucus process. "Look at the last three years. My job when I came in was to rebuild our infrastructure, to win elections," Perez told CNN. "When you do that, sometimes you have to make tough decisions."
A cavalcade of problems has beset Iowa's first-in-the-nation vote, including instances where people had trouble getting through on a hotline after Democratic officials had troubles using a specially-designed app to report the results. Iowa's Democratic Party was forced to hold off on releasing the results and eventually did so over the following days. Shadow Inc., the maker of the app, has profusely apologized for the mishap.
The confusion has prompted both Sen. Bernie Sanders (D-Vt.) and former South Bend Mayor Pete Buttigieg, who are 2020 candidates, to declare victory in Iowa before heading to New Hampshire to campaign.
In the wake of the fracas, some Democrats, including presidential hopeful Rep. Tulsi Gabbard (D-Hawaii), called for Perez's resignation. "Ultimately this is a failure of leadership, and I think the DNC chair Tom Perez should resign," she told WMUR on Sunday.
It wasn't just Gabbard. Congressional Black Caucus Chairwoman Rep. Marcia Fudge (D-Ohio) as well as Reps. Alexandria Ocasio-Cortez (D-N.Y.), Ilhan Omar (D-Minn.), and Pramila Jayapal (D-Wash.) have said that Perez should be held accountable.
But Perez countered in the CNN interview that Democrats "have been winning" elections.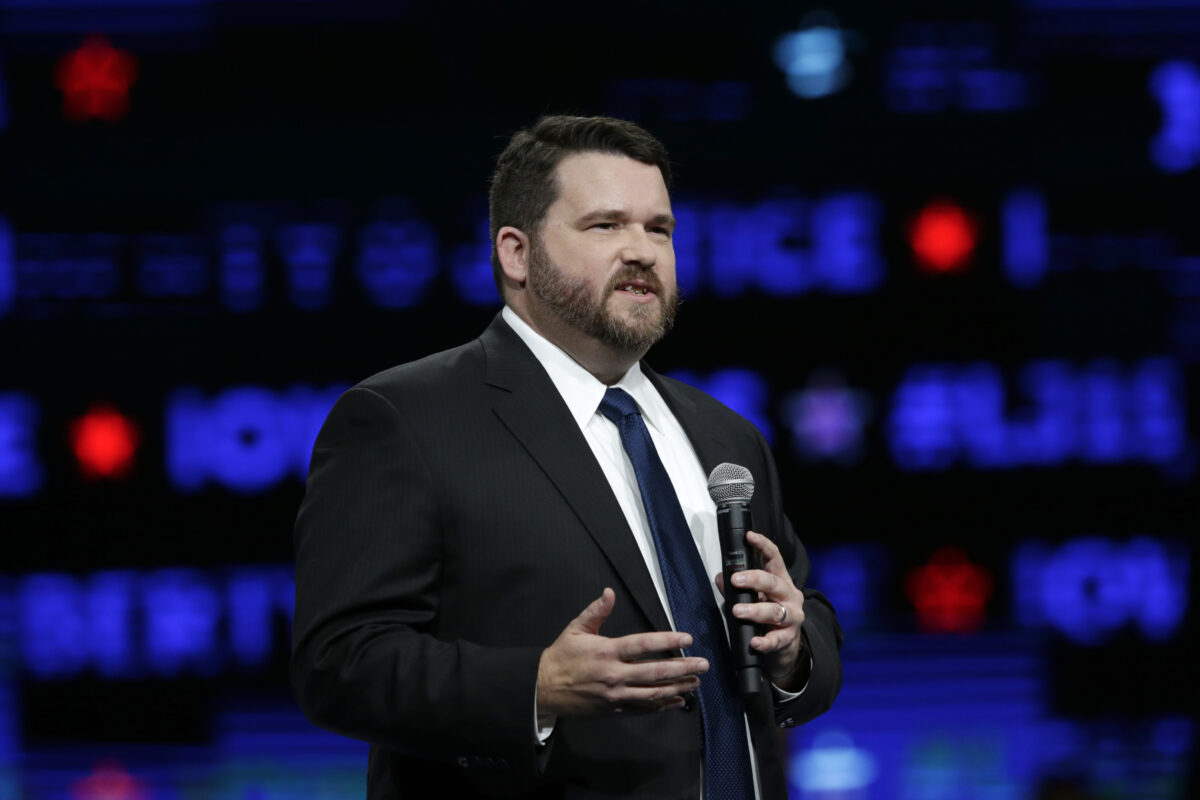 "This is what it's about. I think it's really important for people to take a broader step back right now," he said.
In the meantime, Perez called for a recanvass of Iowa's results, which is one step below a court-ordered recount of the vote. However, Perez questioned whether the state, which uses the delegate system, should be the first stop in the Democratic process to nominate a presidential candidate.
"Well, that's the conversation that will absolutely happen after this election cycle, and after the last election cycle we had a conversation about two really important things: Super delegate reform and the primary caucus issue that we're discussing now," he told the network. "And that's going to happen again."
President Donald Trump declared victory in the state earlier this week and sought to highlight the disastrous situation that befell Democratic leaders. At the same time, Trump said that he would fight for Iowa's first-in-the-nation status as long as he is in office.
"The Democrat Party has given up on counting votes in Iowa. Looks like it all got computer 'fried.' Nobody knows who the real winner is … They lost millions & millions of dollars, all for NOTHING. But I WON Iowa big!" he wrote on Twitter.
With 99 percent of the vote counted, Buttigieg leads Sanders by a fraction of a percentage point. The former mayor has 564 state delegate equivalents to Sanders's 562. Sen. Elizabeth Warren (D-Mass.) was in third place with 387, and former Vice President Joe Biden had 341—good enough for fourth place.