Lindsay Shepherd's story of finding herself hauled in front of a Wilfred Laurier University informal tribunal and accused of violating the university's policy on gendered and sexual violence made national headlines in 2017.
The then-graduate student and teaching assistant secretly recorded the disciplinary meeting and released it to the media, and Laurier's president apologized.
But Shepherd, who was then 22, says there's a lot more to the story and what she went through than media reports showed, including how she coped with "going from a nobody to going viral."
"There's actually so much more to it than that," she told The Epoch Times upon the recent release of her book about her experience, titled "Diversity and Exclusion: Confronting the Campus Free Speech Crisis."
"For example, how I was gradually alienated from peers and professors, the stuff that didn't make it into the news stories. Now, the whole thing is really documented in one place, in one book."
Shepherd says she hopes her book can help students who may be facing similar situations.
"I talk about open inquiry, free speech on university campuses, and it's a first-person narrative, so I'm not just explaining concepts like 'postmodernism has infiltrated universities' or 'political correctness is infiltrating universities.' I actually describe, from direct experience, how these issues are affecting post-secondary institutions," she says.
It all began when Shepherd showed a five-minute video clip of University of Toronto psychology professor Jordan Peterson debating Nicholas Matte, a lecturer in U of T's sexual diversity studies program, that had been aired on TVOntario's current affairs program The Agenda.
Peterson, an outspoken opponent of Bill C-16, the Liberal government's gender identity rights legislation, was arguing against the use of gender-neutral pronouns while Matte was supporting it.
Shepherd explains in the book that she "facilitated an open, non-judgmental discussion" in class on the issues debated by Peterson and Matte.
The following week, Shepherd received an email from her supervising professor Nathan Rambukkana asking to meet with her to "discuss concerns."
During the meeting, which included Rambukkana, another professor named Herbert Pimlott, as well as Adria Joel, who was then the acting manager of Gendered Violence and Sexual Assault Prevention at Laurier, Shepherd was accused of creating a "toxic climate," "spreading transphobia," targeting "trans folks," and violating Laurier's Gendered and Sexual Violence Policy.
She was also told that "one or more complaints" had been lodged against her, although to this day she doesn't know how many people complained or what the alleged complainants said.
After the recording of the conversation was reported on by the media, Laurier president and vice-chancellor Deborah MacLatchy apologized to Shepherd.
Rambukkana, who had told Shepherd that showing the video without condemning Peterson's stance on gender issues was like "neutrally playing a speech by Hitler," also apologized.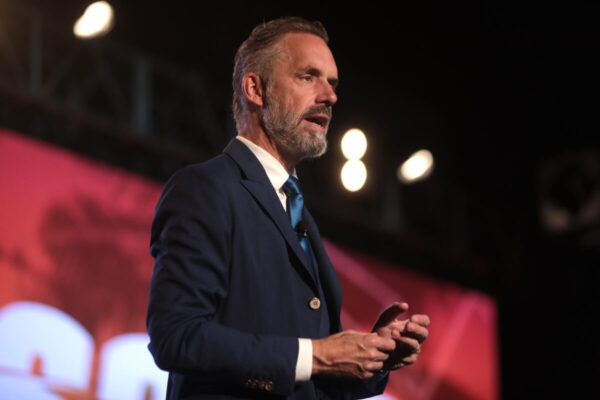 Disillusioned
Shepherd says the book offers a "behind-the-scenes look" at events that occurred at Laurier, as well as documents her transformation of becoming more and more disillusioned with an institution that she had "really revered."
"After half a decade as an arts student, I had internalized the notion that for any of my thoughts to be valid, they need to be filtered through the lens of anti-capitalism, feminism, critical race theory, postmodernism, poststructuralism, or queer theory," she writes in the book.
"I now fully understood the perniciousness of the phrase 'diversity, equity, and inclusion.'"
After deciding to write the book, she met with resistance from mainstream publishers when she pitched her proposal.
"They all said no," she said. "I don't know their reasons. We can guess that they were too scared. This book is definitely politically incorrect."
An opportunity opened for Shepherd after she joined True North Canada as a fellow in 2019 and managed to get her book published as a project with the organization, which encompasses the True North Centre for Public Policy, the True North Initiative, and True North, a conservative media outlet.
"I didn't have to censor anything," she says.
The book gives several examples of the stifling of free expression and open inquiry at universities.
"I talk in the book about how there are so many incidents of censorship and free thought being suppressed, and even self-censorship, and it's almost like the norm now at Canadian universities," Shepherd says.
"So many students who have these types of situations—they're not necessarily willing to go to the media. They don't want their name to be in the news, they don't want to be slandered, they don't want a reputation, so they just keep quiet."
One way to improve the situation, she says, would be to shut down the diversity and inclusion offices because "they are the ones who are advocating censorship."
"What they see as being inclusive, and for advocating equality—really, they're just trying to get everyone to think the same," she says.
Another way is for students to loosen up a bit from the "culture of conformity and aversion to controversy" that is deeply ingrained within them, she notes in the book.
In addition, universities have to drop the approach of "caving to every student demand in order to attract and sustain more tuition-payers."
"Once our post-secondary institutions cease this corporatized approach, elevate their academic standards, and shut down their diversity offices, they will once again be in the position to nurture the open society," she writes.