Just over forty percent of Australian exporters who have diversified their trade markets are doing better financially than they were a year ago, a study has found.
Australia's International Business Survey 2021 (pdf), found that although 87 percent of exporters thought the business environment was more challenging, forty-three percent of them that had diversified to other markets found that they were financially better off than a year ago. This accounted for only 21 percent of all respondents.
"Businesses that maintained a wider range of export destinations were able to manage risks better. A little under half (43 percent) of those diversified businesses reported being financially better off now than 12 months ago," the report stated.
Federal Trade Minister Dan Tehan welcomed the results and said the survey demonstrated that the government's commitment to making Australian businesses globally competitive had been a success for those who had diversified.
"Businesses also underscored the importance of market diversification when exporting, with those businesses selling into a greater number of export markets more likely to report being better off financially compared to a year ago," he said.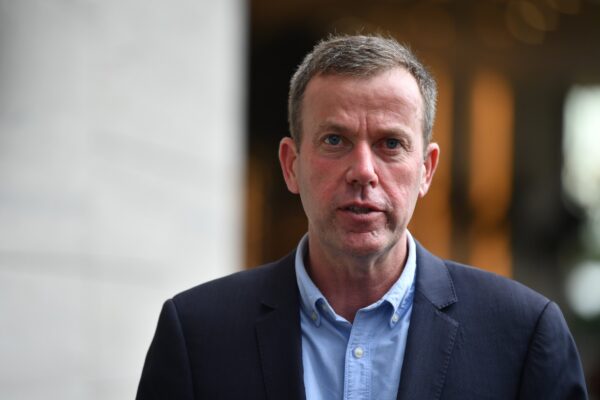 However, the survey also found that 51 percent of the respondents said restrictions imposed by foreign governments were a major problem, with 53 percent saying China was the primary market where businesses experienced a significant disruption. It was followed by South Korea (50 percent), Vietnam (50 percent), and Japan (47 percent).
China was also identified as the primary market where the rejection of goods and increasing regulatory requirements caused a large disruption to Australian exporters, with agribusiness exporters being the most affected.
This comes after the Chinese regime targeted Australian exporters for economic coercion after the Australian Foreign Minister Marise Payne called for an investigation into the origins of COVID-19 in April 2020.
The Chinese regime responded by targeting eight of Australia's primary export industries to China, including beef, lamb, honey, coal, timber, wine, and timber.
However, Australian exporters do not believe that these issues will be as prominent in the next financial year, with a report from DHL Express Australia noting that 69 percent of Australian exporter believe they will see an increase in their revenues. This comes on top of the 45 percent of businesses that have already seen an uptick in their earnings in 2021.
"Australian businesses have remained steadfast, and it is positive to see more businesses in 2021 reporting growth and 69 percent expecting further increases in 2022," said Gary Edstein, CEO and senior vice president at DHL Express Australia.
Edstein also noted that 48 percent of Australian exporters expected to employ more workers in the coming 12 months, and 57 percent were expecting to pay a wage increase.