Displaying Confederate flags is freedom of speech, President Donald Trump said.
"All I say is freedom of speech. It's very simple," Trump said. "My attitude is freedom of speech. Very strong views on the Confederate flag. With me, it's freedom of speech. Very simple. Like it, don't like it, it's freedom of speech."
Asked if he would be comfortable with supporters bringing the flags to events, Trump said it "depends on what your definition is."
"But I am comfortable with freedom of speech. It's very simple," he added.
In response to the suggestion that it's a painful symbol due to its association with slavery, Trump said he knows people who like the Confederate flag "and they're not thinking about slavery."
"Whether it's Confederate flags, or Black Lives Matter, or anything else you want to talk about—it's freedom of speech," the president said.
Trump was speaking in an interview with CBS News' Catherine Herridge that was conducted before his press conference announcing new sanctions against Chinese officials.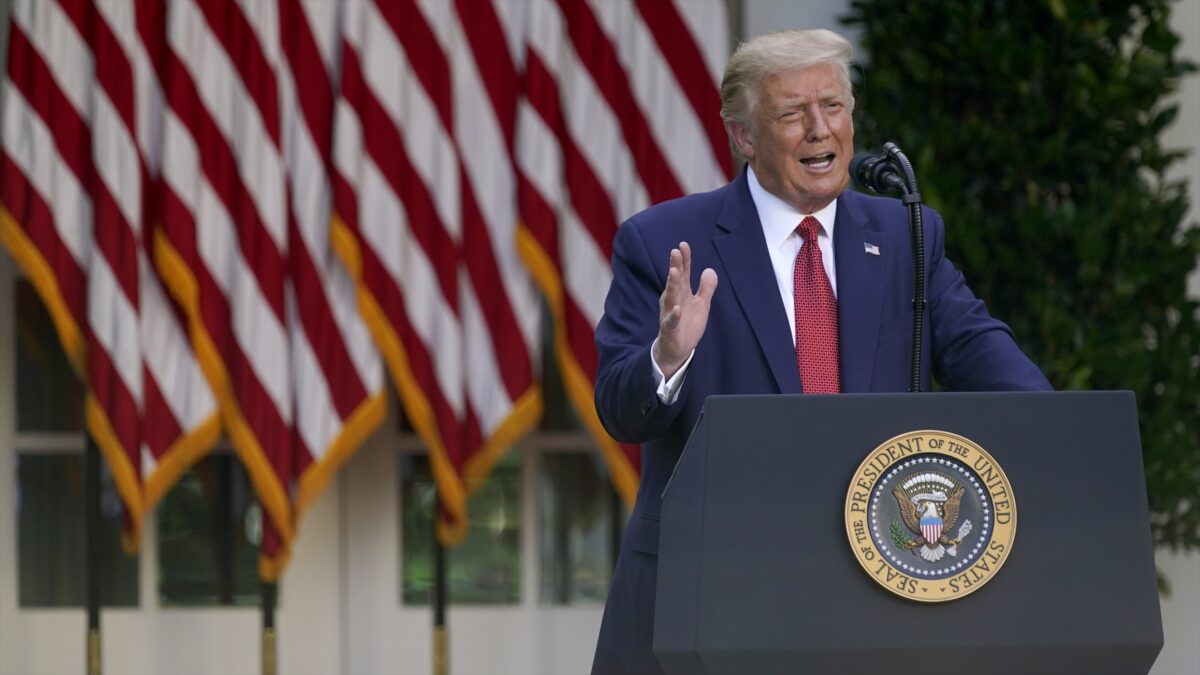 The line of questioning began with Herridge referring to Trump saying in 2015 that the Confederate flag flown in front of South Carolina's Capitol should be taken down and placed in a museum.
Trump more recently has come out in support of people who want to fly the flag.
"My stance is very simple: It's freedom of speech," he told Nexstar earlier this month. "You do what you do. It's freedom of speech. NASCAR can do whatever they want, and they've chosen to go a certain way, other people choose to go a different route."
NASCAR, a stock racing organization, announced last month that it was banning the display of the flag at all events and properties.
The flag's presence "runs contrary to our commitment to providing a welcoming and inclusive environment for all fans, our competitors, and our industry," the company said in a statement.
Trump in a Twitter post on July 6 said the decision on the flag and the recent noose incident involving NACAR driver Bubba Wallace "has caused [the] lowest ratings EVER!"