Christmas may be over, but the winter season at Disneyland is proceeding as the theme park kicks off the New Year with firework shows and New Year's festivities.
The New Year's Eve Fantasy in the Sky Fireworks show will occur twice on New Year's Eve starting at 9:00 p.m., according to the Disneyland website. Spectators leaving before the clock strikes midnight can view the firework show display right above Sleeping Beauty's Castle.
For those staying in the park until midnight, another round of fireworks will commence at midnight.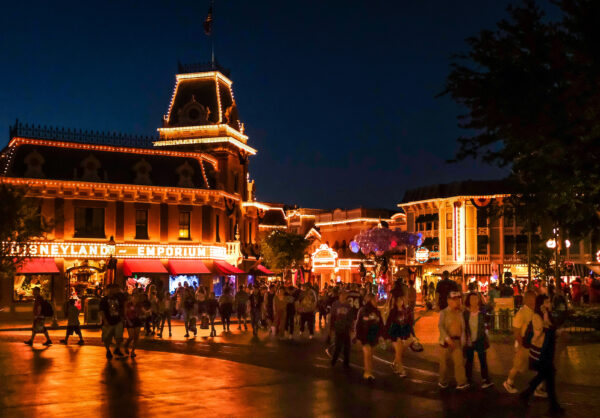 While most park attendees generally gather around Disneyland's Main Street U.S.A. to get a front space view of the firework show at the castle, spectators can wander to less crowded locations for a different angle of the firework show near It's a Small World ride and Rivers of America.
Austin Carroll, a former cast member at Disneyland advises New Year's Eve theme park visitors to prepare for the park to hit full capacity.
In previous years, Carroll witnessed the theme park hit full capacity as early as 2 p.m.
"I would recommend all park hoppers who are starting the day in Disney California Adventure to hop to the Disneyland Park when they can at 1 p.m.," Carroll told The Epoch Times. "Otherwise, they may not be able to get into the park if it hits capacity."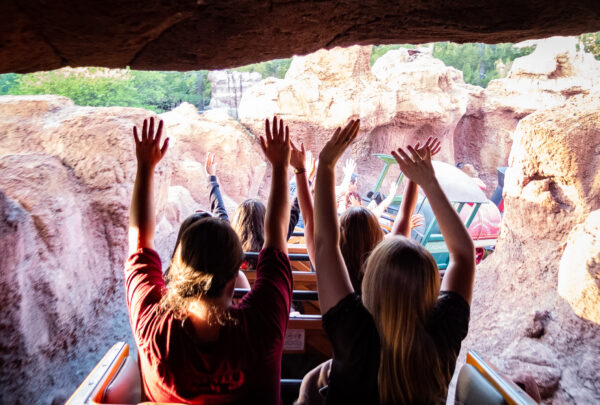 Eager firework spectators line up in front of the castle and on Main Street U.S.A. as early as 4:30 p.m. for both shows, according to Carroll.
For visitors wishing to get onto their favorite attractions with less wait time, Carroll advises ticketholders to line up for attractions right at park opening and before the second fireworks show at midnight.
Aside from the firework shows, guests can anticipate other New Year's Eve Count Down Celebrations around the park.
A New Year's Eve Countdown Celebration at the It's a Small World ride will be available to view from 7:30 p.m. to 1:30 a.m. At Rivers of America and Tomorrowland, celebrations will occur between 8:30 p.m. and 1:30 p.m.
Additionally, Wintertime Enchantment at Sleeping Beauty's Winter Castle will be on display from 6:15 p.m. to 7:00 p.m.
Leading up to midnight, those without a Disneyland ticket can enjoy New Year's Eve festivities at Downtown Disney.
Live entertainment, including a DJ, will be available beginning at 6:00 p.m.