Disneyland fanatics woke up to a surprise on Oct. 25 as the theme park sold out of the top-tier Magic Key annual pass amid limited theme park reservations.
The Dream Key annual pass, the most expensive pass, provided availability to access the theme park every day of the year for $1,399 as long as a valid reservation was made prior to visiting.
While Disney officials have not announced why they pulled the Dream Key Pass from purchasing, pass holders speculate limited reservations are available for the next few months.
"It's just another way to limit capacity," Jessica Sanders, annual Dream Key pass holder, told The Epoch Times.
"The Dream Key is the one that is available every day of the year, with no blackouts. Of course, all are subject to reservations, but if there are no reservations available, why keep selling that pass type?"
Current Dream Key pass holders who bought their annual pass when it was first released in August regret purchasing the highest tier pass. Despite the Dream Key advertising to have no blackout dates, pass holders are struggling to make reservations for the theme park as nearly every weekend and weekday is filled.
Kimberly Vanderhoof, a pass holder since 1995, always purchased the highest annual pass tier to avoid blackout dates. Since purchasing her Dream Key Pass, Vanderhoof has struggled to secure reservations.
"Pretty much always got the highest level as with no blackout days, so I could go whenever I wanted," Vanderhoof told The Epoch Times. "Now when I try to make reservations [on] a certain day, it's blocked [and] I have no blackout days."
With the reservation system booking rapidly, Vanderhoof has been back in the park only once. If the theme park did not have the reservation system, Vanderhoof anticipates she would have visited frequently with the freedom to go at the spur of the moment.
Other previous annual pass holders anticipated purchasing the Dream Key Pass out of anticipation to visit the theme park on the weekend, but with limited reservations available, Disneyland goers are waiting until more availability opens.
"I had planned on purchasing a pass," Leslie Stillman told The Epoch Times. "I was a long-time pass holder prior to the shutdown … However, it looks like there's no weekend availability."
Stillman works full-time and her children are in school during the week, leaving the weekend as the only opportunity to visit Disneyland. As of recently, however, weekends have been booked while a few weekdays remain open.
"So why should I give Disney money for passes that I can't use?" she asked.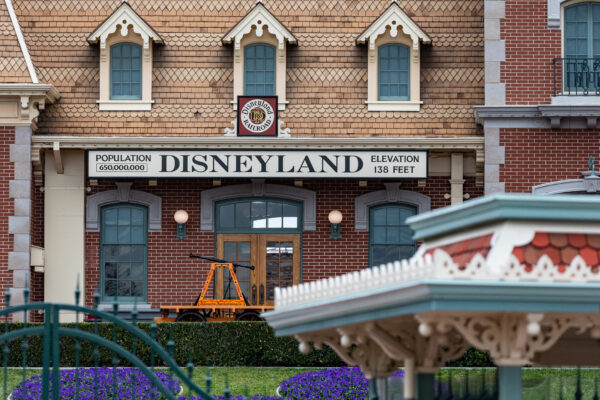 While Disney lovers will not be able to purchase the Dream Key Pass, the Believe Key, Enchant Key, and Imagine Key remain available.
Each of the Magic Key Passes comes with perks from free theme park parking to discounts on merchandise and food.
As pass holders resent the lack of reservations, especially during the holiday months, Disneyland opened up more reservations Oct. 25 for the month of December after claiming no reservations were available.
A Disneyland spokesperson was not immediately available for comment.