As the season changes at Disneyland from Halloween to Christmas, theme park enthusiasts have already filled all remaining pass holder reservations until next year.
The theme park officially concluded its Halloween season on Oct. 31. Visitors entered the park on the morning of Nov. 1 to witness a slight switch in decorations as the seasonal pumpkins were removed.
"Christmas in the park is the best and happiest time of the year," Stacie Bolden wrote on Facebook. "ALL of my reservations are dedicated to holiday time in the park."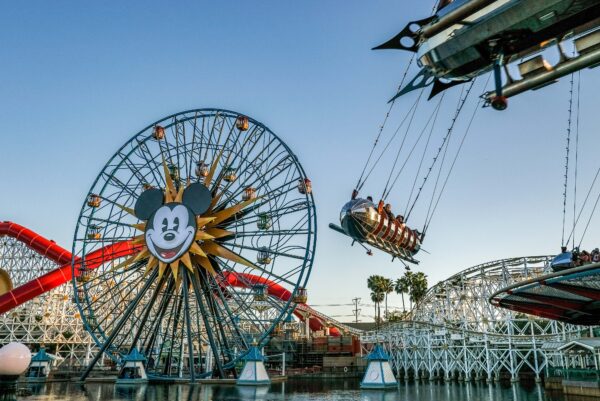 Disney fans and Magic Key annual pass holders reacted to the seasonal change on social media while reminiscing about the Halloween decorations.   
"PUMPKIN in the Main Street Square has vanished," Venus Lawrenz wrote Nov. 1 on Facebook. "Pumpkin heads over the turnstiles still remain."
Brian Witt added, "It's been Halloween for 2 months. Time for Christmas!"
Disneyland is slowly putting up winter decorations with snow already visible on the castle.
Visitors can expect to enjoy the full experience of the winter enchantment from Nov. 12 to Jan. 9.
Passholders with secure slots to the park can expect to be dazzled with the holiday tree lighting and experience the holiday magic firework show beginning Nov. 12.
While reservations to the park for annual pass holders are booked until next year, with some surprise openings during the Halloween season in October, pass holders and one-day ticket holders are rushing to secure their slots for the winter season.

Non-pass holders from out of state are seeking to secure their slots later in the season when the winter rush slows down and Christmas decorations are still hanging.
A family from Arizona plans on visiting the park after Christmas when flight tickets are cheaper and when the Christmas decorations are still up in the first week of the new year.
Other pass holders have saved their reservations for when Christmas decorations are fully up in the second week of November.
After holiday decorations are fully set up on Nov. 12, the rest of the month and December is fully booked for all annual pass holders, according to the Disneyland reservation site.
In the past, Disney has surprised pass holders by releasing more open reservations at the last minute.
Therefore, some pass holders are checking the reservation system periodically to secure open slots.
"I have a feeling that days will open up in December like they did in November," Theresa Stanley wrote. As some pass holders are content with having made advance registrations, others continue to dispute the lack of theme park availability.
"I'm super annoyed with being a top-tier key holder and being sold on 'zero blackout dates' but can't even make a reservation for December," Jonathan Garza wrote. "What a complete disaster. I actually tried canceling my key but customer service was adamant about no refunds or downgrades."
While slots are filled for theme park reservations throughout the rest of the year, pass holders can begin making reservations for January.