As the holiday season begins early with Halloween at Disneyland, annual passholders are struggling to secure their entry into the park with dates quickly filling up.
Andrew Dizon, a Magic Key passholder of 19 years, told The Epoch Times he quickly booked his theme park reservation once Disney made more time slots available after marking each date as completely booked until November.
When Disneyland announced they would be releasing their Magic Key Annual Passport program, Dizon was hesitant to purchase his Dream pass out of fear he would not be able to secure a date through the new reservation system.
"I wasn't convinced on getting one because of the whole reservation system, and I was looking into dates and everything was booked into November," Dizon said. "I told myself I wasn't going to get this to go next month."
After checking the reservation system periodically, Dizon saw a multitude of reservations continue to open up.
"I don't know if a lot of people canceled the reservation or if they opened it up more," he said. To his surprise, Dizon was able to secure a spot the following week.
To ensure his spot is secure for the next few months, especially leading into the holidays when decorations change to match the spirit of the season, Dizon ensured to secure at least one day per month leading up to January.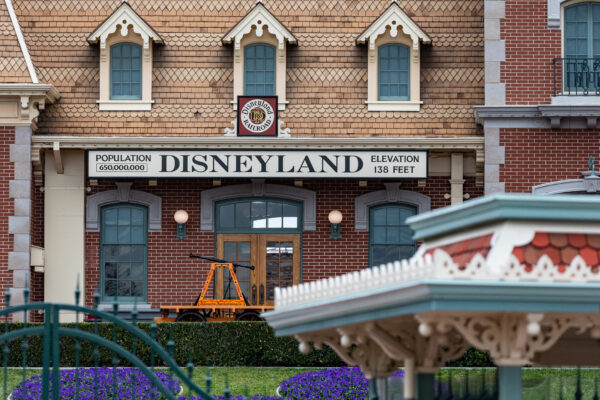 According to Inside the Magic, Dizon is not the only passholder experiencing difficulty securing a reservation.
"The reality is that Annual Passholders find themselves struggling to make reservations on certain days [such as the weekends, or days immediately coming up] because those days are often completely booked," Inside the Magic wrote in a blog post.
Another Magic Key holder told The Epoch Times it was nearly impossible to make a reservation for the theme park on the same day, leaving no opportunity for spontaneous trips that were once possible before the COVID-19 pandemic.
Additionally, Mice Chat, a theme-park news outlet, reported there is a concern around successfully confirming a reservation throughout the holidays as weekend slots are rapidly filling up, leaving weekdays the most available.
"Although making park reservations has been a mostly easy process, we're noticing some big changes to park availability which is sure to cause concern about the program and whether it is worth the big cost," Mice Chat wrote in a blog post.
Jessica Sanders, owner of The Happiest Blog on Earth, told The Epoch Times with the new reservation system, it is necessary to not assume Disneyland will be available to attend all the time. Rather, she recommends passholders plan weeks ahead.
"We have more of a problem with the scarcity of the reservations when you're someone who wants to go all the time, but if you get yourself on a schedule and reserve dates consistently, you might have a better experience."
According to Sanders, Disneyland limits theme park reservations for passholders and non-passholders. Therefore, explaining why passholders have seen more reservations open up last minute.
"A lot of times when it seems reservations are sold out, they tend to pop up more at the last minute," she said. "Yesterday we saw a whole bunch of openings for the month of October, whereas, a couple days before, everyone was freaking out because there was nothing available for different key holders."
Sanders advises booking future reservations now for the theme park to avoid slots being full. As of date, the theme park shows reservations are fully booked up for most passholders until Oct. 18 as the Halloween festivities continue in the park.