Disney said that its staff on the Bahamas' Castaway Cay are safe as Hurricane Dorian pummeled the island chain.
The Miami Herald reported on Sept. 2 that Castaway Cay is an island located near Great Abaco Island, adding that Disney owns it.
Great Abaco Island was ravaged by Dorian, a Category 5 storm, as it made its first landfall on Sunday.
Disney later confirmed that its employees are safe after apparently riding out the storm, according to Newsweek.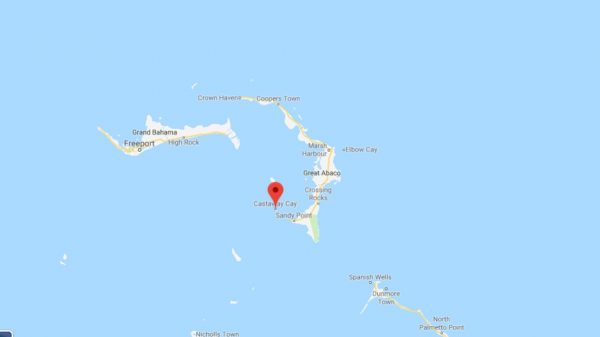 A woman claiming to be the sister of a Disney employee on the island had complained about why they were left on the seemingly vulnerable island.
"My sister is stuck in the middle of a Cat 5 hurricane. We were told they would evacuate and they didn't. Left them behind!! Why??" Meg Green wrote on Twitter, reported the Miami Herald.
"Remember that time [Disney Cruises] left 97 employees on a tiny island in a Category 5 hurricane? I do," she added. She has since deleted her account.
Dorian pummeled the Abaco Islands with 185 mph winds and 20-foot storm surge on Sunday. Meanwhile, the Red Cross said that some 13,000 homes were severely damaged or destroyed amid Dorian's wrath in Great Bahama Island and the Abacos.
A Disney Cruise Line spokesperson confirmed they were in contact with those on Castaway Cay, saying they are being housed in the island's hurricane shelter.
"Many of our guests have asked questions about Castaway Cay," a spokesperson said to Newsweek. "Some of our crew remained on the island and their care and safety is our highest priority."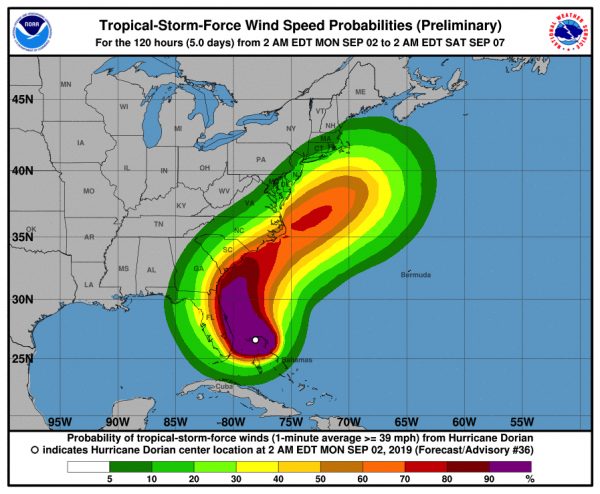 Disney added: "As forecasted, sustained winds on the island did not extend beyond tropical force strength and our crew have returned to their living quarters after spending a few hours in our storm shelter yesterday. Our thoughts continue to be with the people in areas of the Bahamas that are being impacted by this storm and we stand ready to contribute to recovery efforts."
The Herald reported that Kim Prunty, Disney's vice president of communications and public affairs, responded to the woman.
"I understand your concern, as they are our co-workers. Castaway is south of the more significant weather. [Disney Cruise Lines] is in regular contact with island leadership and all are safe. Forecast calls for tropical storm-force winds, which is what is there now. There are extensive measures in place to keep crew safe. A shelter on the island houses all crew and is stocked with a plentiful supply of food and water," she said on Twitter.
The woman then asked her: "Why risk the lives of 97 staff members? They had plenty of time to evacuate, but the decision was made to stay," according to the news outlet.
It's not clear how many employees are sheltered on the cay.
The U.S. National Hurricane Center (NHC) said in an 11 a.m. update that Grand Bahama Island is continuing to "experience catastrophic winds and storm surge" as Dorian moves slowly to the west. A hurricane warning is in effect for Great Bahama Island and one is still in effect for the Abaco Islands.
The storm's winds weakened to 155 mph, making Dorian a very strong Category 4 storm. Category 5 officially starts at 157 mph or greater wind speeds.