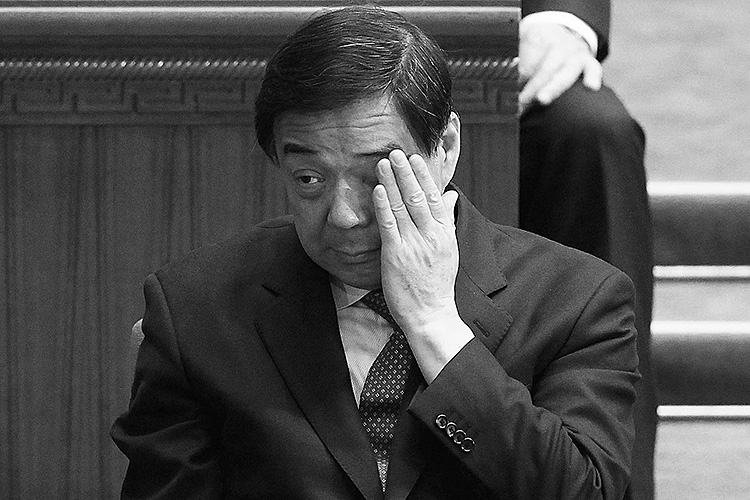 On May 7, 2002, 112 people, including 7 foreign nationals, died in a fiery plane crash in the harbor of Dalian, China.
China Northern Airlines Flight 6163 was already a ball of flames when it crashed on its approach to the Dalian airport, flying from Beijing.
According to a Chinese journalist who spent eight years in prison for his reporting, the crash was orchestrated by Bo Xilai, the former Chinese Communist Party heavyweight who was recently stripped of his Party posts.
Jiang Weiping, who wrote about Bo's corruption in Dalian City, says that the crash was arranged by Bo in order to silence a political opponent. An elaborate story framing the crash on a passenger was then created to cover it up, Jiang says. 
At the time of the crash, Bo Xilai was governor of Liaoning Province, where Dalian is located; he had previously been mayor of Dalian.
---
Click www.ept.ms/ccp-crisis to read about the most recent developments in the ongoing power struggle within the Chinese communist regime. In this special topic, we provide readers with the necessary context to understand the situation. Get the RSS feed. Get the Timeline of Events. Who are the Major Players?

---
A series of suspicious facts about the crash came to light in the investigation—or lack of it. 
Flight 6163 was in good shape before it took off, and the fire did not originate in the engine, the fuel lines, the electric lines, or the oven, and all crewmembers passed inspections before getting onboard. 
Most of the passenger and crew's remains were sent for DNA tests before being cremated. Only the ashes of a particular passenger, Zhang Pilin, were stored. 
Zhang's family was asked to temporarily move to a hotel and wait for final results. Seven months after the incident, Zhang's family was finally handed an official statement, declaring that Zhang had brought bottles of gasoline onboard and set the blaze.
In disbelief, Zhang's family demanded the investigation report but was denied. Reports by state-run media later said that Zhang had suffered from late-stage liver cancer and was deeply in debt after starting up a home renovation company. Knowing that he was going to die, he bought seven life insurance policies. He planned to set the blaze on the plane out of anger and a desire for compensation from the insurance, state media claimed.
Zhang's family denied all of this. They said that Zhang, after graduating with a Master of Science in Physics, had a satisfying job and did quite well with his new company. 
His wife told reporters that Zhang was perfectly healthy and loved his family and spending time with their son. He had started to act very busy all of a sudden in the weeks before the accident. He did not inform her of his trip to Beijing until he was about to return.
Jiang Weiping, the journalist, says he got the inside story of what really happened from an unlikely prison mate. 
At the time of the plane crash, Jiang had been detained with Han Xiaoguang, a wealthy hotel owner and close friend of Yu Xuexiang, a former Party secretary of Dalian City.
Yu was also Bo Xilai's biggest political opponent. To strike at Yu, in 2001, Bo Xilai ordered his friend Han's arrest, and detained him in the Dalian Detention Center, where he met Jiang.
Han told Jiang that Han's wife, Li Yanfeng, was on the flight that crashed.
She was carrying with her from Beijing letters written by the daughters of Hu Jintao and former president Li Xiannian. She was going to use them to appeal for her husband Han's release from prison. 
Han says that Bo Xilai plotted the plane crash to get rid of Li. She was then the special assistant of the head of Ministry of National Security, and had close ties in the Party's leadership compound Zhongnanhai.
Bo thought she knew too much. 
Jiang later interviewed insiders who said that the accused perpetrator, Zhang Pilin, was a secret policeman and had close ties with Bo's wife, Gu Kailai.
Zhang served as the fall guy for the crime, Jiang said.
If Bo is proven to have arranged the sabotage of the aircraft, he will have to be responsible for the deaths of the 112 victims, including 7 foreign nationals.