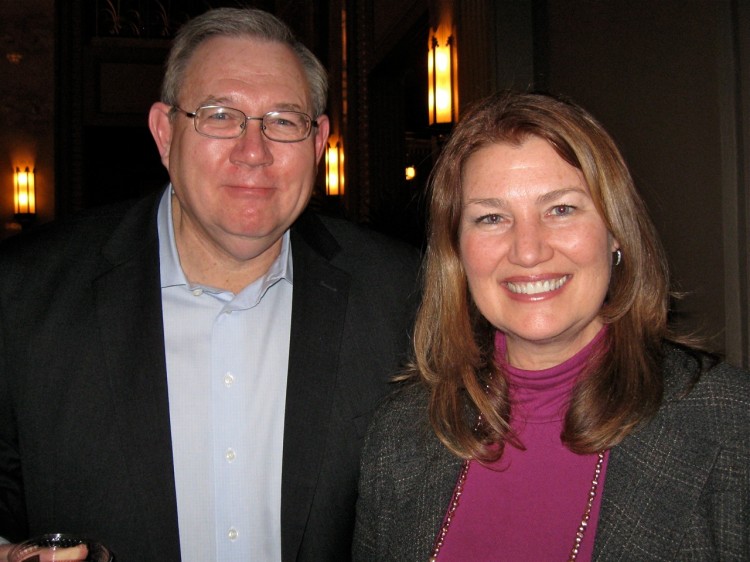 ST. LOUIS—Shen Yun Performing Arts Touring Company's rendition of ancient Chinese traditional values portrayed in classical Chinese dance and music was beyond the expectations of Glynelle Wells, director of advertising at the St. Louis Business Journal.
"Oh, I think it's very enjoyable, just beautiful, stunning. It's visually very exciting, really exhilarating."
Ms. Wells was at the Peabody Opera House on Feb. 19. As a director of advertising, she has seen a fair share of theater performances. But with the Shen Yun performance, designed to reawaken ancient Chinese values for today's audiences, Mrs. Wells found herself enjoying the show very much, she said.
From a collection of China's favorite stories, the world-renowned artists have danced and sang their way into the minds and hearts of many spectators on four continents, Europe, Oceania, Asia, and North America.
"It's relaxing and exhilarating all at once. And you can really capture the storyline as well," Ms. Wells said. "Oh I think it's wonderful! I think it's interesting, I'm learning about Chinese culture and it's entertaining."
She learned that the female and male dancers have different forms of bearing, typical of classical Chinese dance. One dance theme, How the Monkey King Came to Be, she said was very entertaining. "It was comical and interesting, it was very fun."
While in another that depicts the persecution of human rights in China today, she was fascinated. "It was interesting because it looked like the people that were dying, they were getting their reward in heaven…," Ms. Wells said. And then "they came back with their same message and their same faith, …  That is what I was getting out of it."
She was also fascinated by the Shen Yun vocalists and orchestral ensemble and soloist musicians, describing her overall Shen Yun experience as "excellent, magnificent, bravo—it's great; I love live music—it's very, very well done. Beyond my expectations."
Reporting by Kerry Huang and Raiatea Tahana-Reese.
New York-based Shen Yun Performing Arts has three touring companies that perform simultaneously around the world. Shen Yun Touring Company will continue on to Denver for performances on Feb. 22 and 23 at The Buell Theatre, Denver Performing Arts Complex.
For more information, visit ShenYunPerformingArts.org.