Dick's Sporting Goods has reported taking an estimated loss of $150 million in sales or 1.7 percent of annual revenues in a report by Bloomberg.  after Dick's Sporting pulled assault-style firearms from its shelves in response to the Parkland School shooting last year.
In February 2018, Dick's decided to stop selling assault-style firearms and restrict gun sales.
"We will no longer sell assault-style rifles, also referred to as modern sporting rifles," said Edward Stack, CEO and chairman of Dick's Sporting Goods in a letter written on Feb. 28, 2018. "We will no longer sell firearms to anyone under 21 years of age. We will no longer sell high capacity magazines."
Stack also called on elected officials to "enact common-sense gun reform" and pass regulations including banning assault-style firearms, high capacity magazines and bump stocks, raising the minimum age to purchase firearms to 21, require universal background checks that include mental health information and previous interactions with the law, implementing a complete universal database of those banned from buying firearms, and closing private sales and gun show loopholes that waive the necessity of background checks.
Clarifying Facts
In an interview on "Fox & Friends First," guest speaker Amy Robbins, CEO of Alexo Athletica and co-host of NRATV's "NOIR," made the point that Dick's never sold assault-style rifles to begin with.
"To be an assault rifle you actually have to have a rifle that has the ability to move between firing modes, going from a semi-automatic to a full automatic, and they don't sell that because that would be illegal," said Robbins.
Robbins argued that pulling the AR-15 rifle would not solve the problem and that it was important to protect the Second Amendment right of law-abiding citizens.
"They are actually pulling the Armalite rifles off of the shelves," said Robbins. "A move that they actually did back in 2012, once the Sandy Hook shootings took place. It didn't solve the problem then, it isn't going to solve the problem now."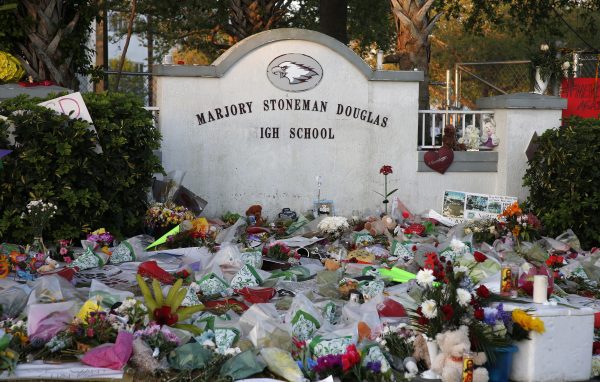 "I can't speak for Ed, I don't know why they made this decision, but i can speak for my company and say that we will always support the rights of law-abiding citizens to exercise their second amendment when needed, and at the end of the day I do believe that the market is going to decide if this was a good move for Dick's or not," said Robbins.
Cutting Ties
In a press release on May 9, 2018, from O.F. Mossberg & Sons(pdf), Mossberg announced its decision to stop selling products to Dick's Sporting Goods, and its subsidiary Field & Stream, in response to them hiring gun control lobbyists in April 2018.
"It has come to our attention that Dick's Sporting Goods recently hired lobbyists on Capitol Hill to promote additional gun control," said Iver Mossberg, chief executive officer of O.F. Mossberg & Sons in the 2018 press release. "Make no mistake, Mossberg is a staunch supporter of the U.S. Constitution and our Second Amendment rights, and we fully disagree with Dick's Sporting Goods' recent anti-Second Amendment actions."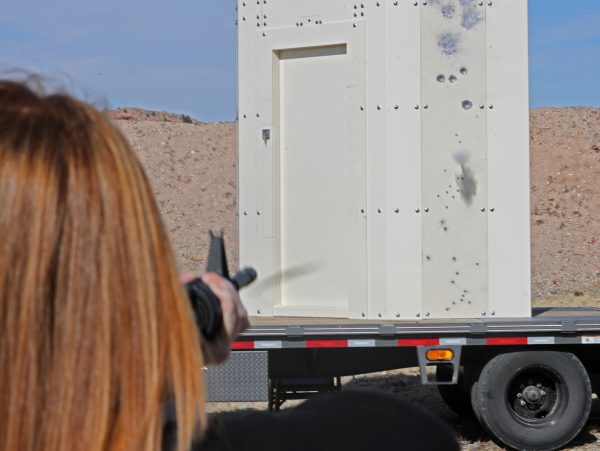 MKS Supply cut ties with Dick's. And firearms manufacturer Springfield Armory also cut ties with Dick's Sporting Goods over the hiring of lobbyists to oppose the Second Amendment and citing they would remove and destroy all modern sporting rifles from their inventory.
"It is clear where Dick's Sporting Goods and its subsidiary, Field & Stream, stand on the Second Amendment, and we want to be clear about our message in response," said Springfield Armory on a facebook post. "Their position runs counter to what we stand for as a company. At Springfield Armory, we believe in the right and principles fought for and secured by American patriots and our founding forefathers, without question. We will not accept Dick's Sporting Goods' continued attempts to deny Second Amendment freedoms to our fellow Americans."
Dick's Sporting Goods decision hasn't seemed to affect its share prices negatively, with the company reporting a 22 percent increase in the last quarter. They have opted to replace the store space previously used for rifles with sporting goods.