U.S. Homeland Security Secretary Alejandro Mayorkas on Tuesday defended how the Biden administration is continuing to use a Trump-era policy to expel illegal immigrants.
The Centers for Disease Control and Prevention (CDC) announced last year it was using Title 42, a public health authority, to order the expulsion of illegal aliens due to concerns of COVID-19 transmission during the pandemic.
The order has since been extended a number of times and the Biden administration has used it for nearly 750,000 expulsions, some of which are of repeat offenders.
Mayorkas said in new comments that the administration would not embrace the policy in normal times.
"The Title 42 authority is a public health authority. And it is not an immigration policy. It is not an immigration policy that we in this administration would embrace. But we view it as a public health imperative as the Centers for Disease Control has so ordered," he said in a virtual interview that aired during a forum hosted in Qatar.
"We're in the midst of a pandemic. For anyone to think it's business as usual I think would be, frankly, ignoring a pandemic that has taken more than 700,000 American lives," he added.
Over 100 groups joined together to urge President Joe Biden over the summer to stop using Title 42, alleging it is unlawful. Some health experts have argued there's no basis for the order despite the ongoing pandemic.
A top State Department lawyer, meanwhile, resigned earlier this month over the deportations under Biden, reportedly telling colleagues in a memorandum that the administration's use of Title 42 authority violates "legal obligation not to expel or return … individuals who fear persecution, death, or torture, especially migrants fleeing from Haiti."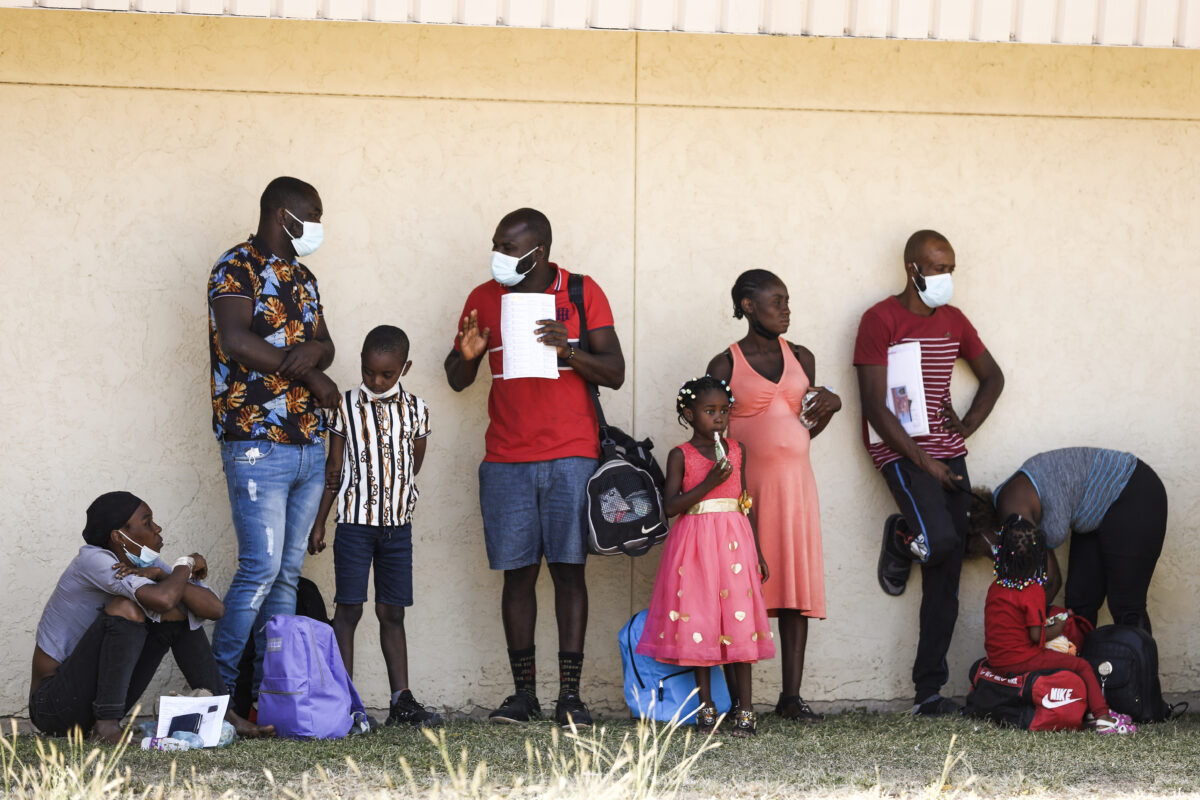 After a flood of Haitian nationals crossed the border into Texas last month, the U.S. government released many of them into the interior of the country but deported several thousand, angering immigration advocates.
Daniel Foote, another administration official, stepped down last month over similar complaints.
White House press secretary Jen Psaki responded to the lawyer, Harold Koh, by saying Title 42 "remains in place because we're in the middle of a pandemic" and does have exceptions for people who are fleeing persecution.
Mayorkas said Koh's memo didn't trouble him but that a visit to Del Rio, where illegal immigrants overwhelmed local authorities, did.
Mayorkas recounted seeing the immigrants in person and knowing that "a number of them, a material percentage of them, will, in fact, be expelled under the Title 42 authority and these are individuals who are seeking a better life for themselves and their families."
"It's a heartbreaking thing to see. I don't need anyone to share words to explain to me what that heartbreak is and what it means. But this is what is necessary as a matter of public health imperative as ordered by the Centers for Disease Control. And that is the authority we're executing," he added.
Critics say the order is no longer needed because vaccinations have gone up and so have people who have recovered from COVID-19 and thus have some level of immunity against the CCP (Chinese Communist Party) virus. Some allege the CDC never had the authority to impose immigration restrictions.
But others argue it was necessary and remains necessary.
"Title 42 remains essential during the COVID-19 global pandemic even though Secretary Alejandro Mayorkas has revealed that his administration does not embrace the order as an immigration policy. Without it in place or fully applied to all migrants, illegal immigration would likely increase at our southern border. As America continues its struggle against the COVID-19 pandemic, responsible border controls that diminish illegal immigration reduce the public health risks to our country," Matthew Tragesser, press secretary for the Federation for American Immigration Reform (FAIR), told The Epoch Times via email.
Biden upon taking office nearly immediately exempted unaccompanied minors, or illegal immigrant children, from Title 42. The administration later stopped using it to expel many family units. FAIR estimates at least half a million illegal immigrants that would have been expelled during the Trump era have been exempted.
The administration has also tried avoiding a revival of the "Remain in Mexico" program in defiance of a court order and stopped building portions of the wall along the southern border. It should reimplement those border initiatives, among others, to bring illegal immigration under control, Tragesser said.
Mayorkas said he was not sure how long Title 42 authority will continue to be in place. A review determined it is still needed in light of the spread of the CCP virus's Delta variant.
"I think we are unanimous in the fact that we hope public health authorities are no longer necessary because we have the pandemic behind us. But that is not where we are," he said.