President Donald Trump's top Homeland Security official says his department won't send officers or agents to polling sites to oversee the Nov. 3 election.
"That's not what we do at the Department of Homeland Security. We have law enforcement authorities and law enforcement officers at the department. We have express authorities given to us by Congress. And this is not one of them," Chad Wolf, the department's acting secretary, said during an Aug. 23 appearance on CNN's "State of the Union."
Pressed on whether he would send agents to polling stations if asked to do so by Trump, Wolf added, "We don't have any authority to do that at the department."
Trump has warned about election fraud, pointing to an unprecedented increase in the use of mail-in ballots in primary elections and plans for continued use of remote voting in the national election.
The president said Aug. 20 he intends to send law enforcement officials to polling sites.
In response to a question from Fox News' Sean Hannity, he said: "We're going to have everything, we're going to have sheriffs, and we're going to have law enforcement. And we're going to have, hopefully, U.S. attorneys, and we're going to have everybody, and attorney generals."
A White House spokeswoman told The Epoch Times via email when asked about the statement that Trump was "highlighting that Democrats' plan for universal mail-out voting would lead to fraud."
"Their attempts to impose a new voting system without the proper guardrails in a hurried fashion ahead of November are reckless," spokeswoman Sarah Matthews said.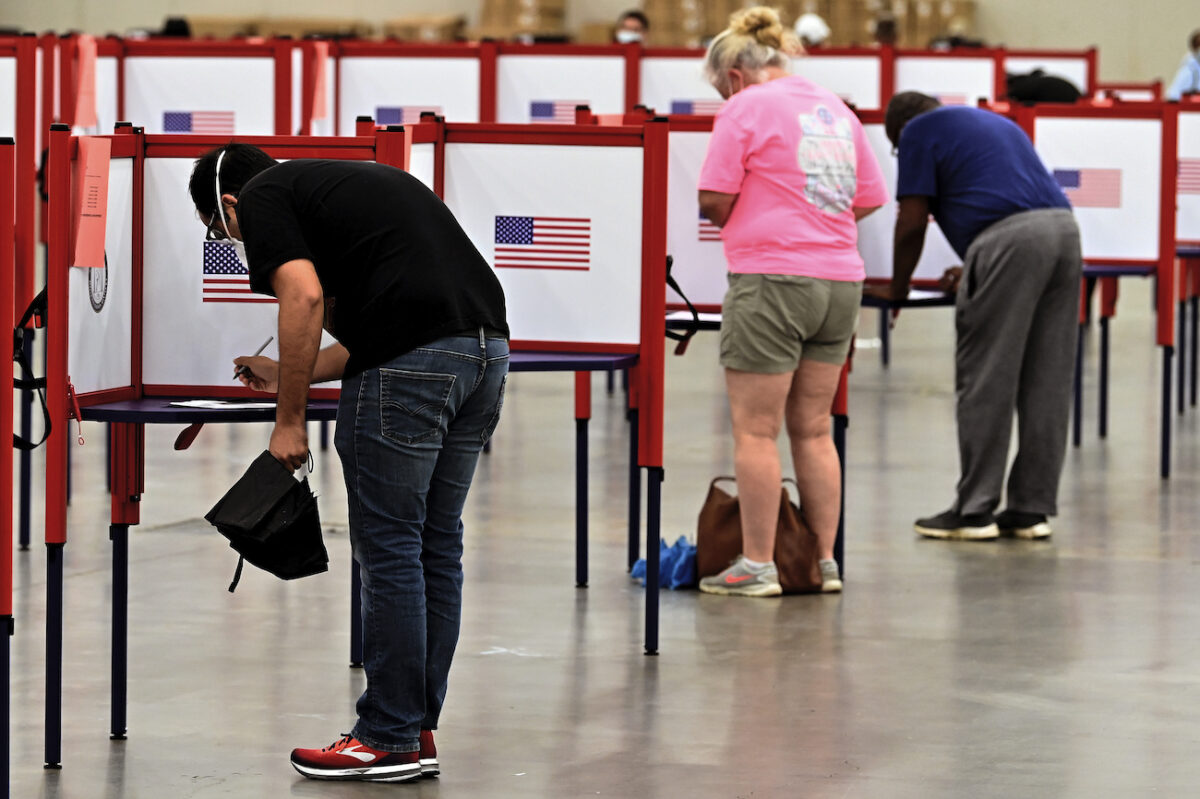 Installing workers at polling sites to monitor voting is common for both parties, but it would be unusual to have nonofficial, private actors there.
"It can easily lead to illegal intimidation, discrimination, or disruptions at the polls," the Brennan Center for Justice, which bills itself as a nonpartisan law and policy institute, said in a memo before the 2016 election.
A number of states have prohibitions or limitations against law enforcement at polling sites, including Pennsylvania and Tennessee.
In addition, the military can't be deployed to polling sites unless force is necessary "to repel armed enemies of the United States," according to federal law.
House Speaker Nancy Pelosi (D-Calif.) told reporters over the weekend that they shouldn't pay attention to Trump because he's attempting "to suppress the vote."
"He's going to have law enforcement. That's in their playbook. We've seen their playbook. It's in their playbook that they'll have people intimidated to vote by having ICE agents or other law enforcement there to instill fear in people as they show up. Why are they here? You know, it's scary," she said.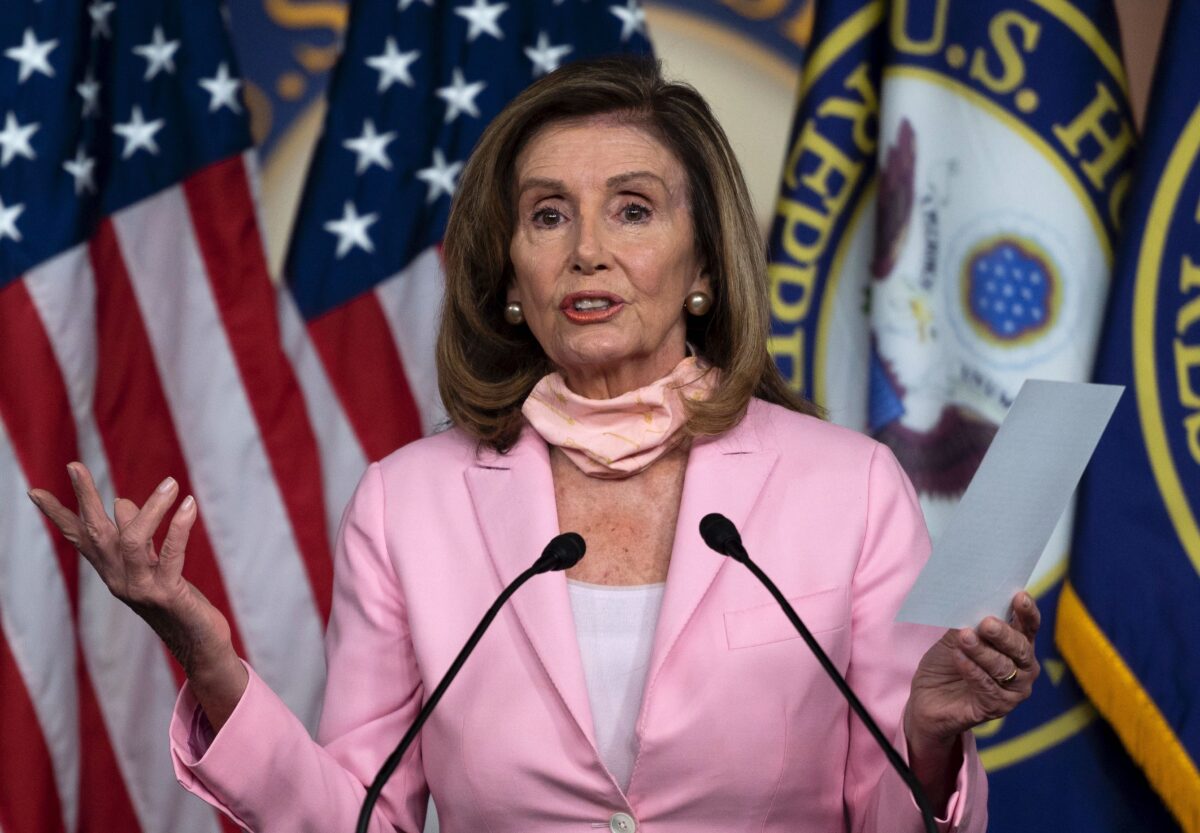 Sen. Jeff Merkley (D-Ore.) added on Twitter that Trump's plan was meant "to use intimidation to drive down turnout."
Marc Elias, a lawyer helping the Democratic Party, suggested he'd take Trump to court over the matter.
Wolf also said on Aug. 23 that he hadn't seen evidence that foreign countries are specifically attacking election infrastructure, though he described himself as a consumer of intelligence from the intelligence community.
"What we're focused on at the department are cyber-threats to election systems," he said. China, Iran, and Russia are among the countries running disinformation campaigns in the lead-up to the election.
"We know about the disinformation campaigns that they are doing every day to try to influence the election," he said.
A top DHS cybersecurity expert said last week that the threat of election interference is far lower than in 2016.
Mimi Nguyen Ly contributed to this report.