Police in Detroit have arrested a man shown on two homeowner's security camera videos holding a gun and ringing the doorbell on Friday, Dec. 1, reports Fox.
The man is a felon with armed robbery and other crimes on his record, police say, and was arrested on the charge of carrying a firearm, Fox reported. Police reportedly arrested the suspect on Monday, in the 19000 block of Prevost, Detroit.
The security cam videos show the suspect approach a home on Asbury Street, Detroit, on Friday, around 1:30 a.m., ring the doorbell, and wait on the porch, holding a large caliber gun.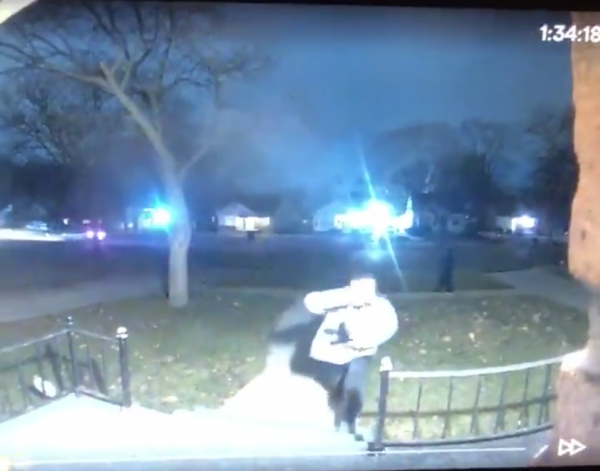 Homeowner Dwana LeShay says she was at home with her son and granddaughter when she heard the sound of the ringing doorbell.
"I thought hmm," LeShay said, according to Fox.
The video shows another man walking along the sidewalk, then stopping to turn and face the house. A lookout, apparently.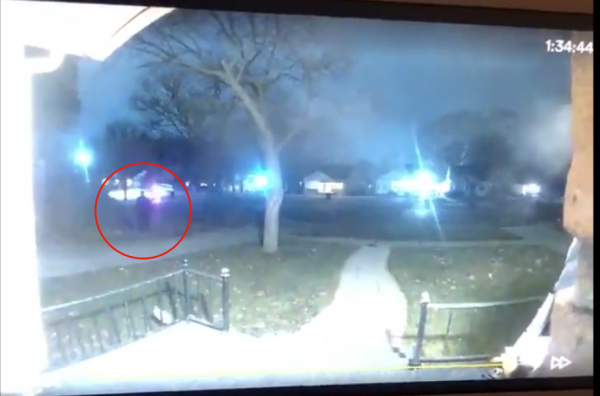 The armed suspect on the porch rings again, the video shows, and listlessly waits for the door to open.
"And then he rang the doorbell a second time. At that point, I told my son stay in your room."
Luckily, LeShay did too.
"I thought he's holding something, but I couldn't tell what it was initially," she said, reports Fox.
"It's 1:30 a.m. and a man with what appeared to be a high caliber weapon, exposed," said Police Chief James Craig, according to Fox.
It wasn't until LeShay reviewed the footage that she realized just how close a call this had been.
"When I saw the gun, I was totally blown away," said LeShay. "It was very terrifying. Very concerning."
At some point the suspect appears to notice the security camera, shifts out of view, pulls his jacket up over his head and runs towards his companion.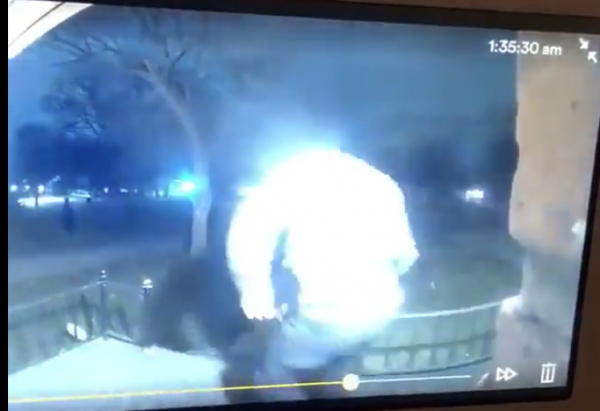 The second suspect remains at large. Police describe him as a black male wearing black attire and urge anyone with information to contact the Eighth Precinct's Investigative Unit at 313-596-5840 or 3313-596-5800 or 1-800-SPEAK-UP.
From NTD.tv