News Analysis
Former Perkins Coie partner and Clinton campaign lawyer Michael Sussmann was arraigned on Sept. 17 on a single-count charge of lying to the FBI. The charge stems from special counsel John Durham's investigation into the origins of the Russia probe that plagued the presidency of Donald Trump.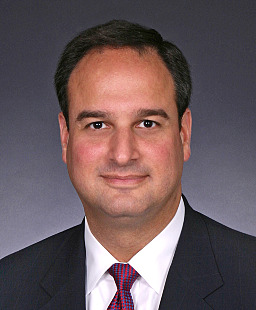 The indictment of Sussmann, a cybersecurity specialist, alleges that a group of individuals worked with him to devise allegations regarding a secret communications channel between the Trump Organization and Russia's Alfa Bank. The prosecutors take pains to note that Sussmann assisted in the drafting and dissemination of materials that were provided to the FBI and media.
Sussman pleaded not guilty on Sept. 17.
The allegations were passed by Sussmann to the FBI in a successful attempt to instigate an FBI probe of Trump under false pretenses. The allegations were used to lend weight to the allegations made in the Steele dossier, which up to that point had failed to gain material traction with the FBI and the media.
Sussmann is charged with lying to former FBI General Counsel James Baker during a Sep. 19, 2016, meeting initiated by Sussmann. At this meeting, in which Sussmann informed Baker of the Alfa allegations, he allegedly told Baker that he was there only in his capacity as a private citizen. Sussmann repeated the same claim when he reported the allegations to another undisclosed government agency.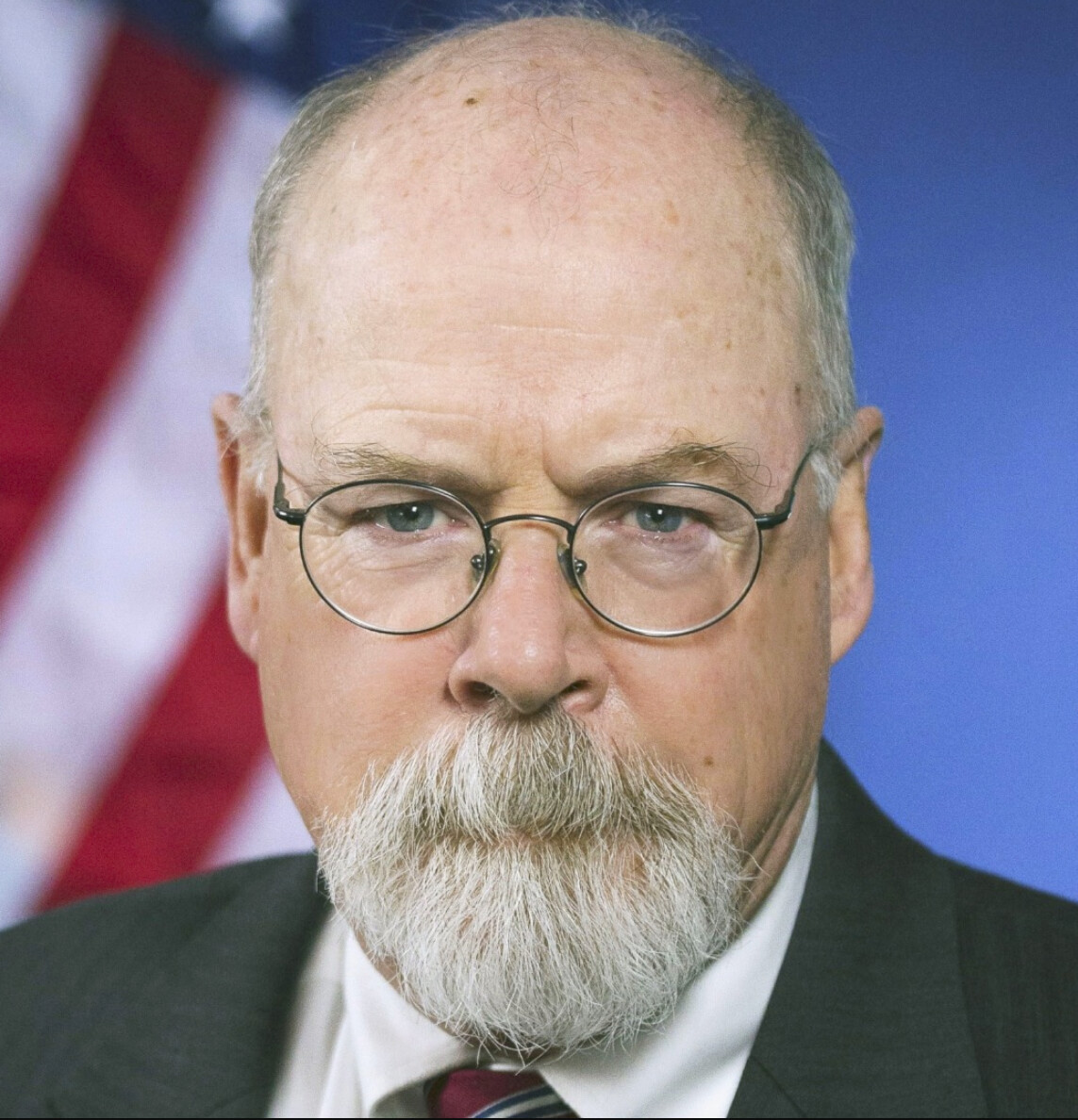 Although Sussmann told Baker that he wasn't delivering the information on behalf of any client, he billed the Clinton campaign for his meeting with Baker, according to the indictment (pdf).
As a result of the allegations that Sussmann provided to Baker, the FBI opened an investigation examining whether Alfa Bank was used as a conduit between Trump's campaign and the Kremlin. According to Durham, the FBI wouldn't have opened an investigation without the manufactured information that had been provided by Sussmann.
Durham's indictment could have been presented to the court in a few paragraphs. However, Durham chose to submit a 27-page document with details that weren't immediately relevant to the false statement charge.
The level of detail potentially gives insight into the direction of Durham's investigation.
Conspiracy
Although the indictment is nominally about Sussmann's false statement, it's more akin to a charge of conspiracy to use false pretenses to trigger an FBI investigation of Trump.
Durham never mentions the word conspiracy, but most of his indictment details the coordinated actions of the parties involved.
The indictment begins by stating that in October 2016, "multiple media outlets reported that U.S. government authorities had received and were investigating allegations concerning a purported secret channel of communications between the Trump Organization, owned by Donald J. Trump, and a particular Russian bank."
The unwritten allegation expressed in Durham's opening is that a group of Clinton campaign operatives conspired to provide the FBI with false information in the hope that this would trigger an FBI investigation that would damage Trump's chances in the November 2016 presidential election. By focusing on October 2016 news reports about the FBI's investigation of Trump, Durham established at the outset that the object of the conspiracy was achieved.
The New York Times building in New York City on Aug. 31, 2021. (Samira Bouaou/The Epoch Times)
By their own admission, the purported conspirators understood that anyone with the requisite technical knowledge would ultimately dismiss the data that Sussmann gave the FBI. Durham's indictment noted that one of the participants in Sussmann's group privately called the secret communications channel allegation "a red herring."
Another participant admitted that they would need "to expose every trick we have in our bag to even make a very weak association," adding that "the only thing that drive[s] us at this point is that we just do not like [Trump]."
But the leaders of the purported conspiracy weren't particularly concerned about whether the allegations would stand up to scrutiny. Nor did they expect that Trump or any of his associates would actually be prosecuted. The desired outcome was media reporting that the FBI was looking into the Trump–Russia allegations, which is precisely what transpired.
As the indictment suggests, the purported conspiracy was about shaping a narrative about secret communications between Trump and the Kremlin. That narrative would then be amplified by media reports of an FBI investigation, which, in turn, would reinforce the Clinton campaign's messaging.
Why the Indictment Matters
Other than Sussmann himself, none of the individuals involved in the purported conspiracy are named in the indictment, but their generalized description provides some insight into their identities. The main parties are described by Durham as "Tech Executive-1," a long-standing client of Sussmann's who is alleged to have provided Sussmann with data about alleged contacts between the Trump and Alfa servers, and "​​Originator-1," the person who allegedly compiled the data.
Previous media reports on the Trump–Alfa server connection had used the name "Max" to describe Tech Executive-1, while Originator-1 was known as "Tea Leaves."
The scheme allegedly also involved three internet companies that had access to vast amounts of non-public data over which Tech Executive-1 had control, as well as two researchers from a university that also had access to non-public data and with whom Tech Executive-1 had business relations.
According to the indictment, Tech Executive-1 later claimed that he had been tentatively offered the top cybersecurity position in a Hillary Clinton administration. Durham also noted that "Tech Executive-1's goal was to support an 'inference' and 'narrative' regarding Trump that would please certain 'VIPs.'"
It isn't immediately apparent from the indictment who these VIPs are or how Durham came into possession of Tech Executive-1's emails.
All of the participants described in Durham's indictment have now been tentatively identified by online researchers using clues from a separate case in which Alfa Bank is seeking damages resulting from the allegations that Sussmann brought to the FBI. However, to date, there has been no official confirmation from the parties concerned.
Durham Names Biden's National Security Adviser
The efforts of Sussmann and the unnamed tech executive's team appear to have begun sometime in April 2016. Durham's indictment specifically notes that Originator-1's data had already been aggregated between "on or about May 4, 2016, through on or about July 29, 2016."
But there may have also been some earlier coordination in the leadup to their efforts. On Feb. 26, 2016, Jennifer Palmieri, the communications director for the Clinton campaign was asked in an email by former Bill Clinton adviser Joel Johnson, "Who was in charge of the Trump swift boat project?"—a reference to smear campaigns initiated against political opponents.
Palmieri's name also appears in Durham's indictment in reference to an email exchange regarding the Alfa Bank allegations that involved three Clinton campaign officials. Durham identified these officials by title: communications director Palmieri, Clinton campaign manager Robbie Mook, and Jake Sullivan, who at the time was the senior foreign policy adviser to the Clinton campaign and now serves as Biden's national security adviser.
That exchange took place on Sep. 15, 2016, only four days before Sussmann took the Alfa information to the FBI.
The inclusion of these individuals and their email exchange by Durham could be a tactic designed to help insulate Durham's probe from interference by the Biden DOJ. In particular, the reference to Sullivan, a current member of Biden's administration, highlights the need to maintain an independent special counsel investigation.
Notably, in 2016, Sullivan and Palmieri took the lead in briefing the media on the Trump–Russia collusion story.
Events Leading to Sussmann's Meeting With FBI
On March 21, 2016, then-presidential candidate Trump announced his foreign policy team. Among those named by Trump was Carter Page, who would later be targeted by the FBI for an October 2016 warrant obtained under the Foreign Intelligence Surveillance Act (FISA), as well as three subsequent renewals.
Around this same time, on March 25, 2016, Democratic National Committee (DNC) operative Alexandra Chalupa, who had been researching the Trump campaign's ties to Russia, shared her concerns with the Ukrainian ambassador to the United States. Chalupa would later tell Politico that the Ukrainian Embassy "worked directly with reporters researching Trump, Manafort, and Russia to point them in the right directions."
Carter Page, petroleum industry consultant and former foreign-policy adviser to Donald Trump during his 2016 presidential election campaign, in Washington on May 28, 2019. (Samira Bouaou/The Epoch Times)
Chalupa gave a briefing on her investigation of the Trump campaign to DNC communications staff on March 29, 2016. Chalupa had previously told a senior DNC official on Jan. 6, 2016, that she felt there "was a Russian connection" to the Trump campaign.
A leaked email dated May 3, 2016, later showed that Chalupa had been working with Yahoo News reporter Michael Isikoff for several weeks. Isikoff would later become known for first reporting on Page's alleged Kremlin connections.
Around this same time, in April 2016, Fusion GPS was hired by Perkins Coie specifically to "continue research" on Trump. Sometime in late April or May 2016, Fusion would formally employ the services of former British spy Christopher Steele.
After Trump won the May 3, 2016, Indiana primary, he became the presumptive nominee of the Republican Party.
The next day, Sussmann's group began compiling the data that would later be given to the FBI as part of their Alfa allegations. According to Durham, the data compilation was completed on July 29, 2016—the same day that Sussmann met with Steele in the offices of Perkins Coie. Also in attendance at that meeting were officials from Fusion GPS and Perkins partner Marc Elias, a well-known Democratic election lawyer.
Steele would later tell a British court that Sussmann informed him at this meeting of the Alfa Bank allegations, stating, "I'm very clear is [sic] that the first person that ever mentioned the Trump server issue, Alfa server issue, was Mr. Sussman [sic]." Steele also testified that he was instructed by Fusion GPS co-founder Glenn Simpson to include this information in one of his own dossier reports.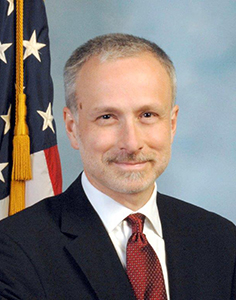 Steele would later reference Alfa Bank—misspelled as Alpha—in one of three memos that he wrote on Sep. 14, 2016, directly before Sussmann's Sep. 19, 2016, meeting with the FBI's Baker.
Meanwhile, the Clinton campaign began to set the stage for the public rollout of the Trump–Russia collusion allegations.
On July 24, 2016, Clinton campaign manager Mook publicly suggested that the Russian government was behind the release of DNC emails showing that senior DNC officials were undermining Democratic candidate Sen. Bernie Sanders (I-Vt.). Mook refused to address the allegations, instead telling CNN's Jake Tapper that "experts are now saying the Russians are releasing these emails for the purpose of actually helping Donald Trump."
Mook claimed: "This isn't my assertion. There are a number of experts that are asserting this. … That is what experts are telling us."
Two days later, on July 26, 2016, according to documents released by then-Director of National Intelligence John Ratcliffe, Hillary Clinton allegedly approved a proposal from "one of her foreign policy advisors" to "vilify Donald Trump by stirring up a scandal claiming interference by Russian security forces"—the Trump–Russia collusion plan.
Following the alleged approval from Clinton, Steele hastily produced the undated Steele memo 95—written on or about July 27, 2016—which alleged "a well-developed conspiracy of cooperation" between Trump associates and the Kremlin. Steele's memo also claimed that a Trump associate admitted that the Kremlin was behind the recent release of DNC emails.
Sussmann Shares Alfa Allegations
On Sept. 7, 2016, 12 days before Sussmann would approach the FBI with his allegations that a Russian bank was secretly communicating with the Trump Organization, then-FBI Director James Comey and the deputy assistant director of the counterintelligence division, Peter Strzok, were informed of Clinton's alleged plan to vilify Trump.
Then-FBI Deputy Director Andrew McCabe at the Justice Department in Washington on July 13, 2017. (Alex Wong/Getty Images)
Meanwhile, on Sep. 15, 2016, possibly in preparation for Sussmann's meeting with Baker, Elias corresponded by email with three Clinton campaign officials—Palmieri, Mook, and Sullivan—about the Alfa allegations. Sussmann had already shared these allegations with a reporter for The New York Times. FBI officials would later request that the newspaper hold off on publishing its story until they had finished their investigation.
According to the indictment, Sussmann began to more fully share the Alfa Bank allegations with the media in the three days directly preceding his meeting with Baker.
At the same time, Steele released his Alfa memo, which he had been commissioned to write a few weeks earlier.
During his Sept. 19, 2016, meeting with Baker, Sussmann said that he had been approached by "multiple cyber experts" concerning the Alfa Bank allegations and that he had "provided the names of three cyber experts." Sussmann didn't "name or mention Tech Executive-1, the Clinton campaign, or any other person," according to the indictment.
Sussmann gave Baker two thumb drives and a file of hard copy papers, including the white paper that Sussmann and Tech Executive-1 appear to have drafted together.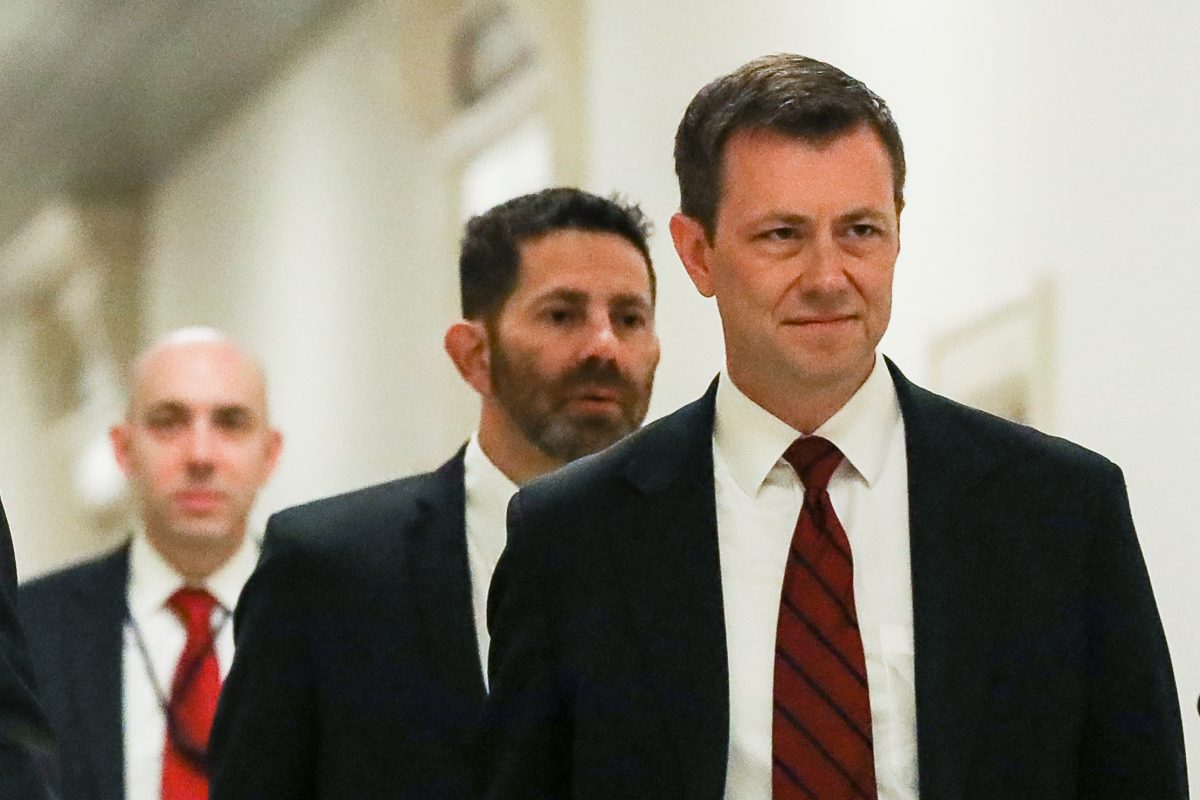 Following the meeting with Sussmann, Baker met with several FBI officials and would later testify that Comey, Strzok, FBI Deputy Director Andrew McCabe, and the FBI counterintelligence division's assistant director, Bill Priestap, were all involved and informed of Sussmann's allegations.
The FBI would open an investigation into Sussmann's claims on Alfa Bank on Sept. 21, 2016. Two days later, on Sept. 23, Strzok was provided with expert analysis that proved that Sussmann's Alfa server allegations were false.
During this same period, Steele was meeting with members of the media, including The New York Times and The Washington Post, at the direction of Simpson.
Steele would also meet with Yahoo News reporter Isikoff, leading to Isikoff's Sept. 23, 2016, article on Page, which would later be used by the FBI to corroborate the Steele dossier in its FISA application to spy on Page.
Publication of the Alfa Bank Allegations
In addition to his meetings with various media organizations, Steele was also promoting the manufactured Alfa Bank allegations to government officials, including Bruce Ohr, then an associate deputy attorney general, and Kathleen Kavalec, then-deputy assistant secretary for European and Eurasian affairs.
Immediately upon the publication of Isikoff's Sep. 23, 2016, article, the Clinton campaign released a statement touting Isikoff's "bombshell report" with Isikoff's full article attached.
On the same day as Isikoff's article, Politico published an article about Page written by Julia Ioffe, who referenced the efforts of Fusion GPS, noting that "there were these corporate investigators who drew a dark and complex web of Page's connections." Ioffe's article also mentioned "rumors regarding Alfa Bank."
The allegations regarding Alfa Bank would gain national attention on Oct. 31, 2016, when three separate articles were published. The first was an article in Slate by Franklin Foer that detailed many of Sussmann's allegations to Baker. Foer was one of the journalists with whom Sussmann had been in contact.
The FBI logo is seen outside the headquarters building in Washington, DC on July 5, 2016.
(Yuri Gripas/AFP/Getty Images)
Immediately following Foer's article, Clinton sent a tweet stating that "computer scientists have apparently uncovered a covert server linking the Trump Organization to a Russian-based bank." Her tweet included a statement from Jake Sullivan.
Mother Jones reporter David Corn published an article that provided the first public reporting on the existence of the Steele dossier. Corn's article also mentioned Alfa Bank.
Lastly, The New York Times published what appeared to be an updated version of the article it had intended to publish before the FBI asked them to delay the reporting. The article noted that there "could be an innocuous explanation," but this nuance was lost in the uproar generated by the Clinton campaign.
The Trump–Russia collusion narrative was now firmly established and would dominate media reporting for the next several years.
Timing
It appears that Durham strategically charged Sussmann now because false statement charges are subject to a five-year statute of limitations. Sussmann spoke to Baker on Sep. 19, 2016, and Durham likely didn't want to lose leverage potentially gained from the Sussmann charge.
The argument that Durham is creating pressure on Sussmann is backed by additional information in the indictment. Most notably, Durham stated that, on Feb. 9, 2017, Sussmann told two federal agents the same lie that he told Baker. Durham was careful to note that Sussmann's later lie took place "at a location outside the District of Columbia."
The five-year statute of limitations also applies to this alleged second lie, meaning that Sussmann could be charged again at any time before Feb. 9, 2022.
The alleged second lie was told outside the District of Columbia. This means that Durham can still bring a second case against Sussmann in another state, where he wouldn't be constrained by the inherent problems of a Democratic-leaning District of Columbia jury pool.
While it's possible that Durham doesn't plan to bring additional cases, the wealth of information included in Durham's indictment suggests that his work isn't yet complete.