The Mid-Autumn Festival is an important traditional holiday for the Chinese, a time of longing to be with loved ones and an occasion to reflect on what one is grateful for.
Going by the lunar calendar, Oct. 4 is the day of the celebration this year.
For scores of Falun Gong practitioners in China, the day was an opportunity to express thanks and pay respect to the founder of the spiritual practice, Mr. Li Hongzhi.
Mr. Li first introduced the spiritual teachings in northeastern China in 1992. The meditation and self-cultivation practice—with the principles of truthfulness, compassion, and tolerance as its core—rapidly grew in popularity. According to a state survey, 70 million were practicing in China in 1999; practitioners say their numbers had reached more than 100 million.  
However, the Chinese Communist Party perceived Falun Gong's presence as a threat to its authoritarian rule and began a campaign to eradicate the practice in 1999. Since then, at any one time hundreds of thousands of followers have been arrested and jailed, often enduring torture and abuse.
Though practitioners continue to be persecuted by Chinese authorities to this day, the persecution has not deterred their beliefs.
Falun Gong adherents from 22 different provinces, the four directly-governed municipalities (Beijing, Tianjin, Shanghai, and Chongqing), Inner Mongolia, Guangxi Zhuang autonomous region, Ningxia autonomous region, and Xinjiang autonomous region sent in holiday greeting messages to Mr. Li via Minghui.org, a U.S.-based website that covers the persecution of Falun Gong.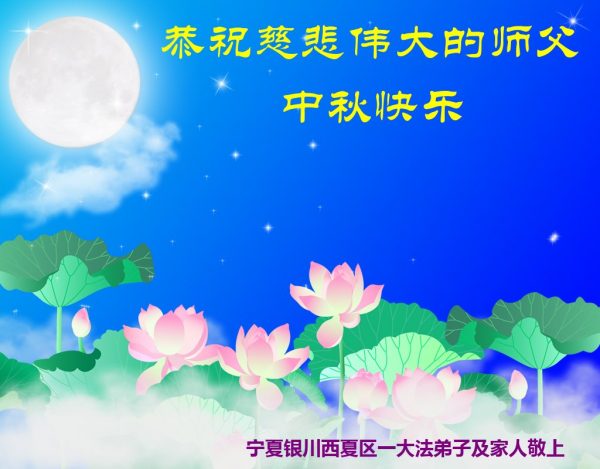 Many wrote eloquent poems expressing gratitude and their longing to see  Mr. Li, whom they refer to as "Teacher."
One practitioner from Yulin City in Guangxi has fled her home in an attempt to escape authorities. "Even though I do not have a home, being a practitioner, I belong to a big, warm family of practitioners from around the world," she wrote. "[After practicing Falun Gong,] I have become healthy and my soul has been purified. I am on a path to return to truth."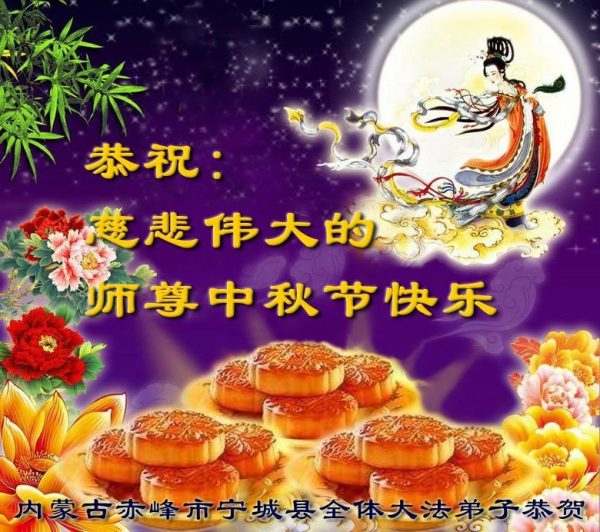 Family members and relatives of Falun Gong practitioners also sent in greetings. A man from Jilin Province, wrote of the drastic change he witnessed in his wife, who is a practitioner.
"She no longer had a bad temper, and became a passionate, cheerful, and filial person," he wrote. "But because she told people the truth about the persecution of Falun Gong, she has been falsely accused of crimes and imprisoned." He vowed to appeal to the authorities for her release. "I believe that there will be a day when the whole truth is revealed to the world," he continued.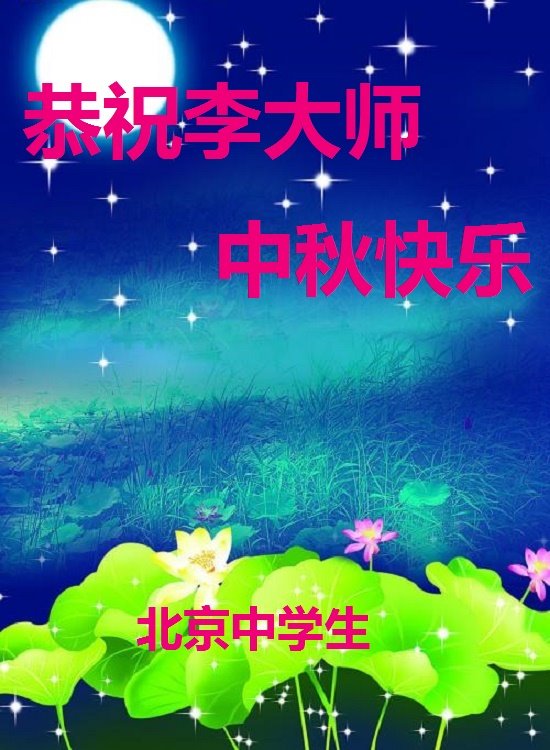 One high school student from Beijing broke through the firewall that censors the Chinese internet to send in a greeting to Mr. Li. He also thanked a local Falun Gong practitioner who told him about the persecution. Since 1999, the Chinese regime has consistently broadcast propaganda to defame Falun Gong in an effort to turn public opinion against practitioners.
"The authorities don't allow people to speak the truth," he wrote. "I hope you can return [to China] one day."