NEW YORK—Schools have become the crucible for intimidation and recruitment into the Mara Salvatrucha, or MS-13, gang on Long Island and around the country.
One Long Island mother, who wanted to remain anonymous for fear of reprisal from MS-13, said she and several other parents have taken their teenagers out of the local high school because they've become targets of the gang. Some children are being homeschooled and, in a few extreme cases, sent to stay with relatives out of the state.
"I am scared to death," the mother said. "It's a crapshoot. I feel like we're rolling the dice here, and it shouldn't be like this."
Parents and children in Brentwood and Central Islip barely had time to comprehend the shocking murders of two teenage girls last September before four young men were found killed last month.
All six victims had been brutally murdered with baseball bats and machetes—the modus operandi of the MS-13 gang, which has proliferated in the area in recent years.
The Suffolk County Police Department confirmed that there are currently about 450 known MS-13 gang members in the county.
"These kids are on high alert," the mother said. "I feel like I'm losing my child … to this situation. The situation has just made him hardened."
The mother blames the schools as a major problem area. "My talks with the school administration reflected denial and lack of solutions," she said.
Evelyn Rodriguez, whose daughter 16-year-old Kayla Cuevas was slain in September, said she knows of parents who have pulled their kids out of school.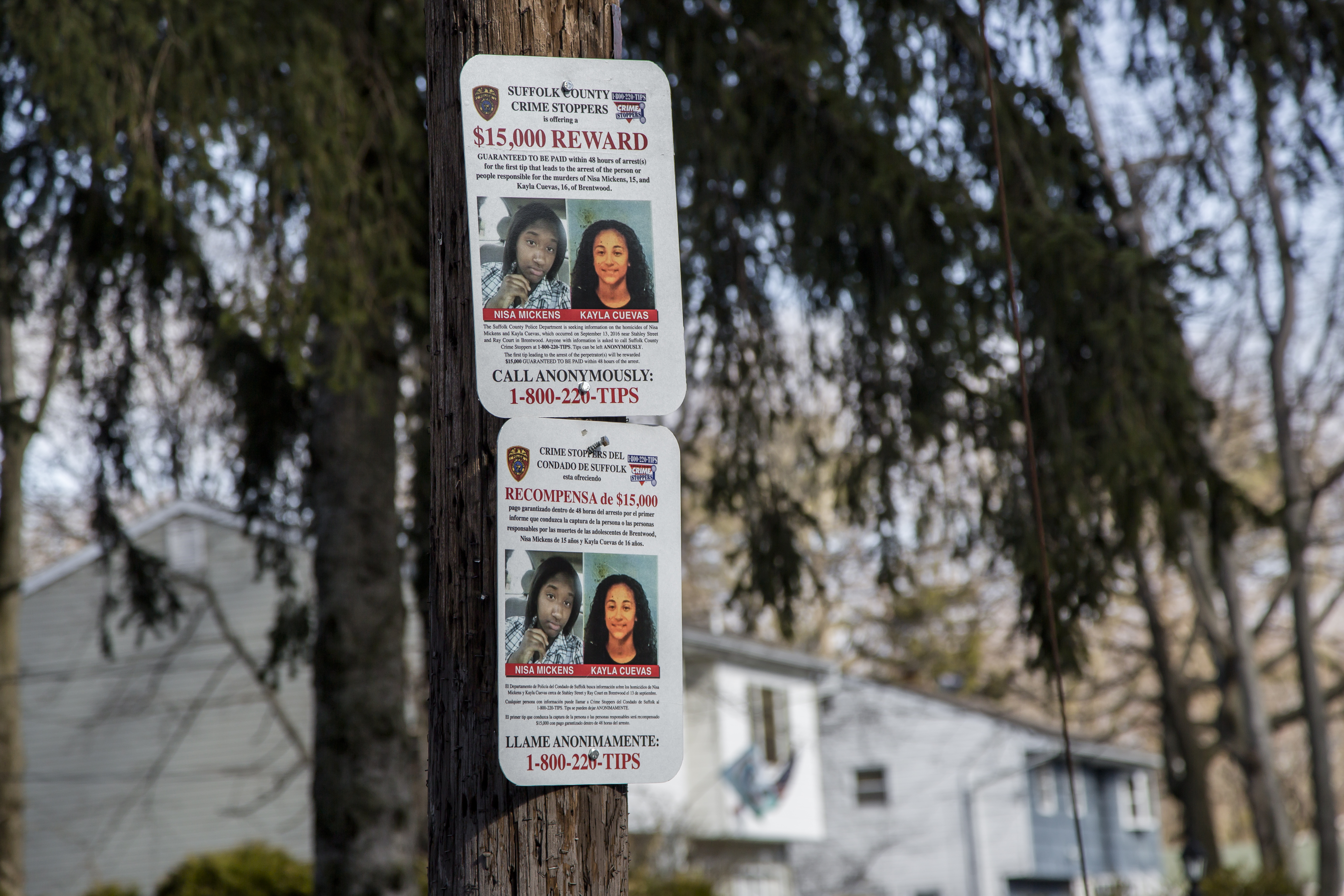 Rodriguez said she battled with Brentwood High School authorities for two years regarding Kayla and the MS-13 members who were targeting and bullying her.
"The school did nothing. They suspended the individual, along with my daughter, but the problem wasn't solved," Rodriguez said in an interview on March 28. "There's no intervention, there's no prevention. There's nothing there in between. So when they come back into the school, the situation is greater."
And now, she said, with social media in the mix, a lot gets exacerbated online.
Felix Adeyeye, director of public relations for the Brentwood Union Free School District, said it's likely there are some gang members attending school, but the students are safe.
"Gang activity, paraphernalia, and the like are not tolerated within the building and grounds of the Brentwood school district," Adeyeye said in an email. He said any student displaying gang paraphernalia or demonstrating gang activities on school grounds is "quickly removed, reprimanded, and subject to superintendent hearing for further review and disciplinary actions."
Adeyeye said the issue surrounding Kayla is "nuisance and requires greater consideration." He said when a student is suspended, intervention services are provided, but did not go into detail about the process.
Rodriguez is now dedicated to bringing programs into Brentwood High School "to help the ones being targeted, bullied, or those at risk of being recruited," she said. "I want families, parents, to know that there's resources out there."
The Brentwood school district serves 20,000 students and is reaching capacity, district school safety director Carlos Sanchez said in a March interview.
"We have an average of between 10 to as many as 25 new students being registered a day," said Sanchez. Class sizes are bursting at 30 to 35 pupils per class, he said. The schools are not given any information on the children as to their immigration status, criminal record, or special needs.
Robert Mickens, father of 15-year-old Nisa Mickens, who was slain alongside Kayla last September, just completed an unsuccessful run for a trustee position on the Brentwood school board.
"What I'm trying to bring to this community is change," Mickens said in a promotional video. "More programs and a safer environment. And for children to enjoy themselves and to be happy again."
Mickens and most of his family members are alumni of the school district.
Forcing Membership
Peter Fitzhugh, deputy special agent in charge of ICE Homeland Security Investigations (HSI) in New York, said his agency recently launched a strike force on transnational organized crime in response to the spate of extreme violence at the hands of MS-13.
HSI's anti-gang activities fall under its Operation Community Shield initiative, which was set up in 2005 to locate, investigate, prosecute, and deport gang members.
HSI is also working with federal, state, and local law enforcement officials to deal with MS-13.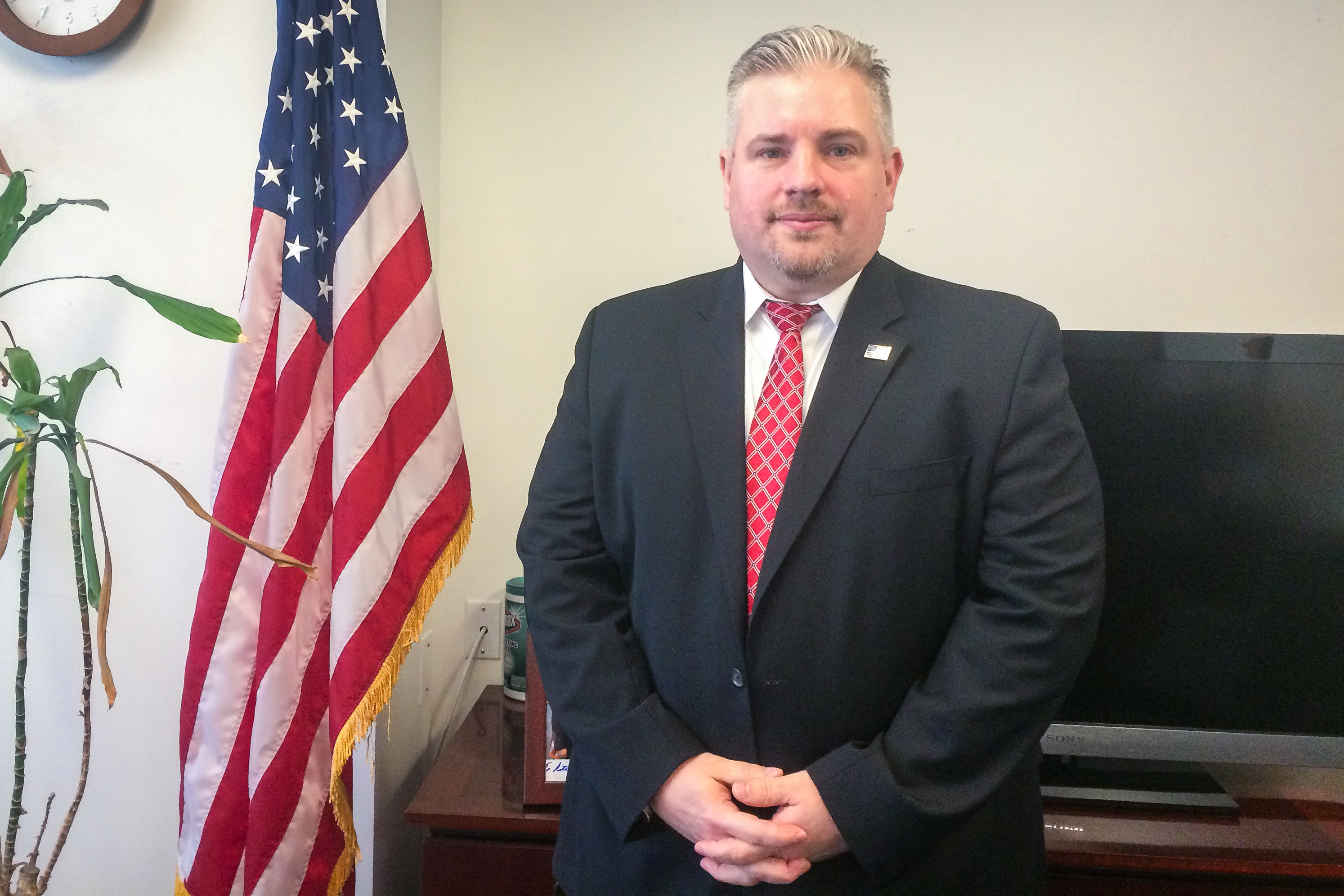 Most MS-13 gang members hail from El Salvador, Guatemala, or Honduras.
"It's not surprising to me that parents and children are afraid. What we're seeing is that MS, by and large, is using the schools as recruitment centers," Fitzhugh said.
"The fear of not joining the gang is so significant that kids feel compelled—they have no other option but to join the gang," he said. "Obviously, this is a win-win for MS, because this environment is there and a lot of these kids are vulnerable."
He said MS-13's propensity for ruthlessness and violence is what they use to force membership.
"The level in which they execute their gang justice, that really is eye-opening—baseball bats, machetes, knives—it's really ruthless stuff," he said. One of the gang's mottos is "mata, viola, controla" ("kill, rape, control").
Unaccompanied Minors
Fitzhugh said MS-13 membership has expanded since 2014, coinciding with thousands of unaccompanied minors flooding the southwest border.  
Approximately 155,000 unaccompanied alien children have been apprehended at the southern border in the last three years, the Department of Homeland Security (DHS) said. Nearly 80 percent of these minors are from El Salvador, Honduras, and Guatemala, and many travel by land to the southern border with the assistance of smugglers, who are paid several thousand dollars by one or both parents already in the United States.
Related Coverage
DHS Secretary John Kelly said in a February memo that the unaccompanied minor program is being abused.
About 60 percent of minors initially determined to be "unaccompanied alien children" are not eligible for the status or the benefits it affords (including care and social services) because they are entering the country to live with one or more parents illegally residing in the United States.
In the last 3 1/2 years, more than 4,500 unaccompanied minors have been resettled in Suffolk County, with the bulk being absorbed into the Brentwood and Central Islip communities.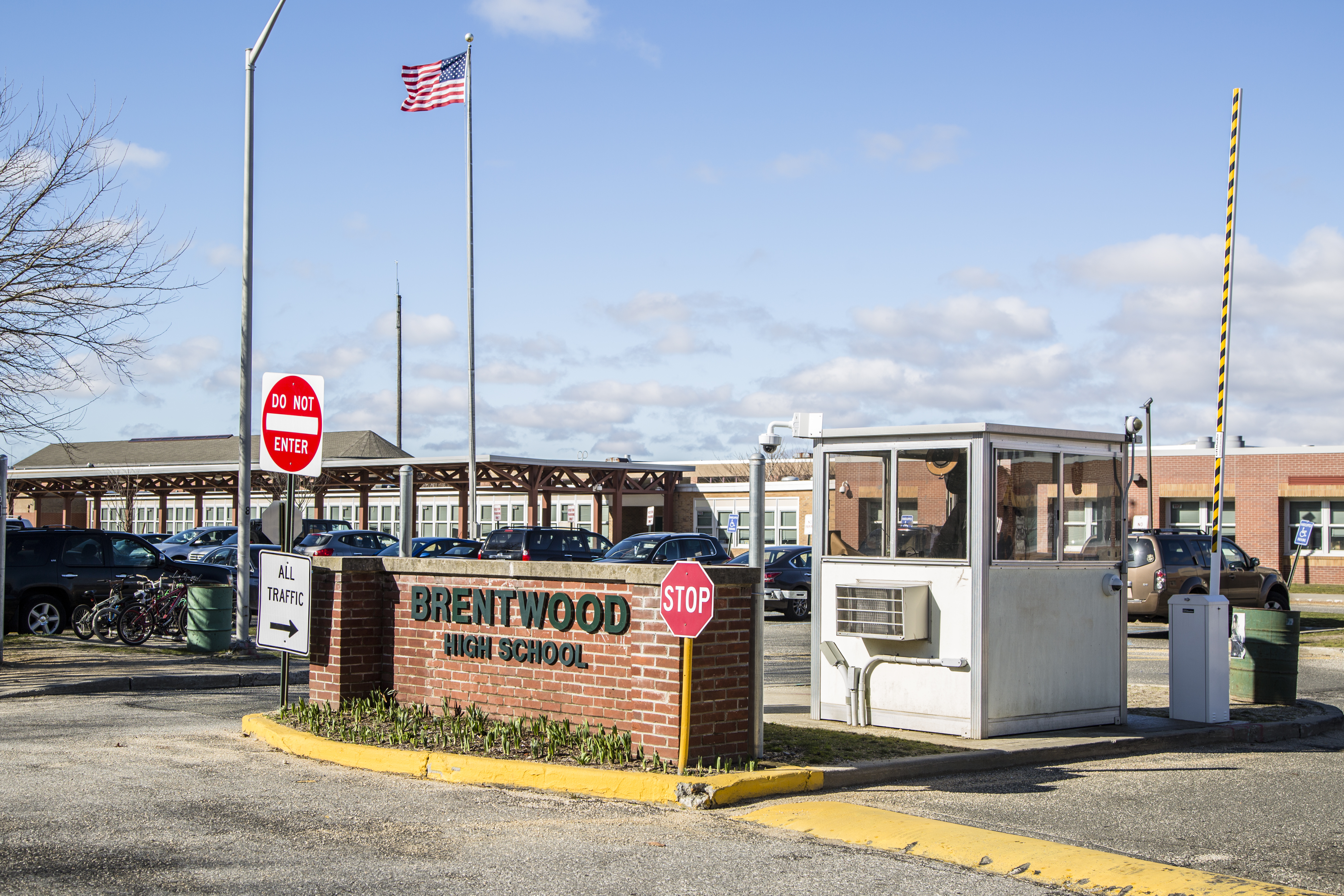 "While it was well-intended, I think there have been some consequences of that that have led to MS-13 membership increasing—not only in Long Island but in cities around the country that historically had an MS-13 gang problem," Fitzhugh said.
In Central America, it is commonplace to be part of MS-13 at 11 or 12 years old, he said.
"That was their life. That was the only option or alternative they had," he said. "These kids who are coming in … may have been forced to commit acts of violence at a very, very young age."
When an unaccompanied minor crosses the border, immigration authorities have up to 72 hours before they must hand the minor over to the Office of Refugee Resettlement, which is under the umbrella of the Department of Health and Human Services.
Related Coverage
The ORR then transports the minor from a facility near the southwest border to an adult sponsor, who is often a family member.
In the 72 hours that immigration authorities have with the minor, it is sometimes impossible to even verify their age and that they are indeed a minor, Fitzhugh said.
"We really don't have a lot of time to do the proper vetting."
After handing a minor over to the ORR, Homeland Security loses contact with them, Fitzhugh said. "Until they find themselves in our community and come up on our radar for whatever reason—gangs, or prostitution, or other things."
He said Homeland Security is "working through some challenges" with the Department of Health and Human Services about sharing information on unaccompanied minors.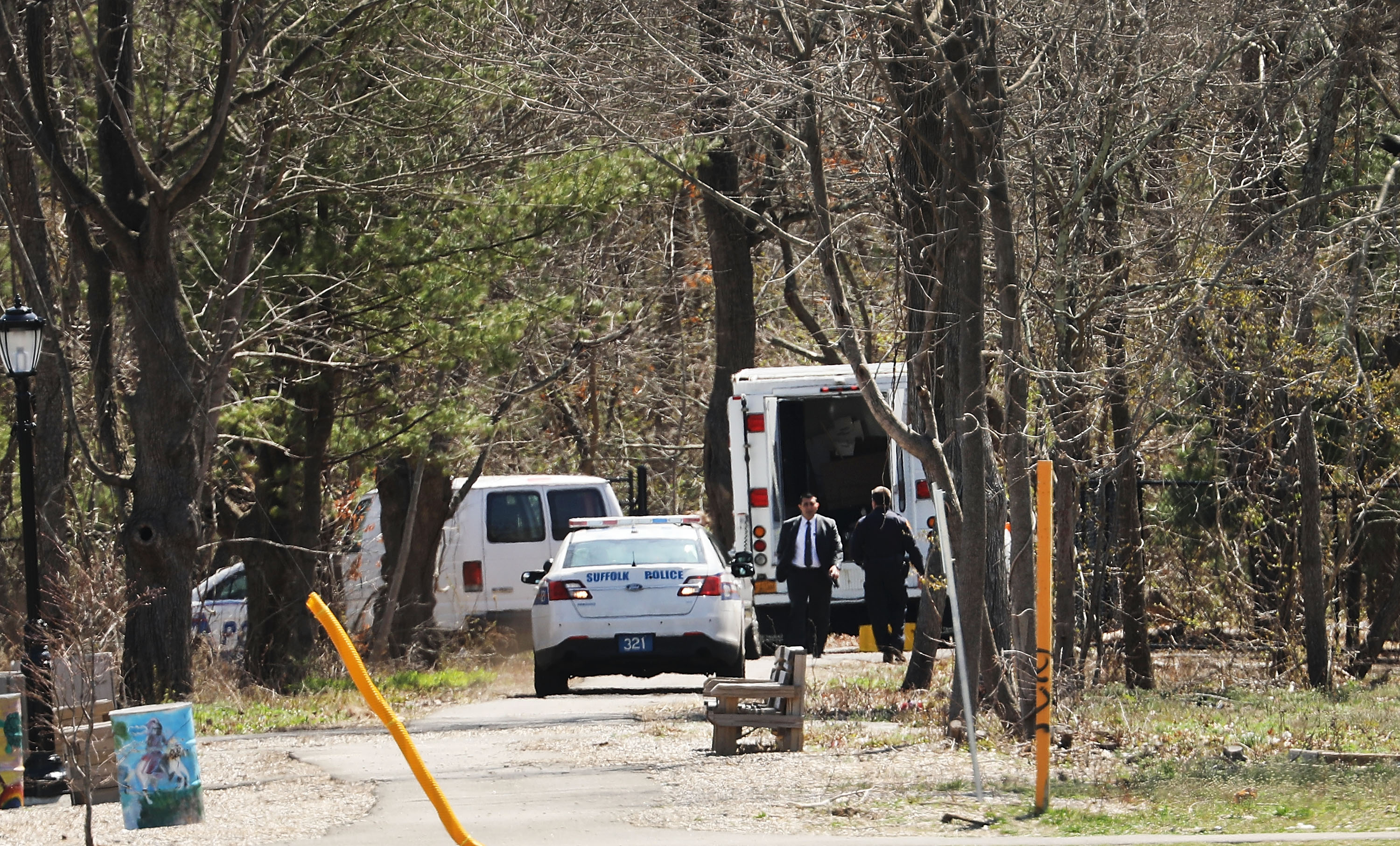 Currently, when ORR places a child, no information about the child is shared with schools, local law enforcement, or local social services agencies.
But, Fitzhugh said, "we have an obligation to provide community officials with more information about who we might be shipping to their towns."
Once the minor is placed, ORR conducts "safety and well-being calls with the child and their sponsor" 30 days after release, the organization confirmed via email. The phone call is meant to determine whether the child is still residing with the sponsor, is enrolled in or attending school, is aware of upcoming court dates, and is safe, ORR said.
Fitzhugh said HSI has received some reports that MS-13 is pressuring some local adults to become sponsors for unaccompanied minors coming up.
An Alternative
Carolyn Baez, director of programs for YES (Youth Enrichment Services), a nonprofit organization for youth based in Central Islip, said she knows parents who have pulled their children out of school due to MS-13 fears.
"There is still a lot of fear. It's still very new," she said.
Tears spring up when Baez talks about Kayla Cuevas and Nisa Mickens, the two young girls murdered by MS-13 in September last year.
"Two of our girls that were part of YES were murdered. They were butchered," Baez said. "Then six months later, four kids got killed. Murdered in a park that we helped build two years ago."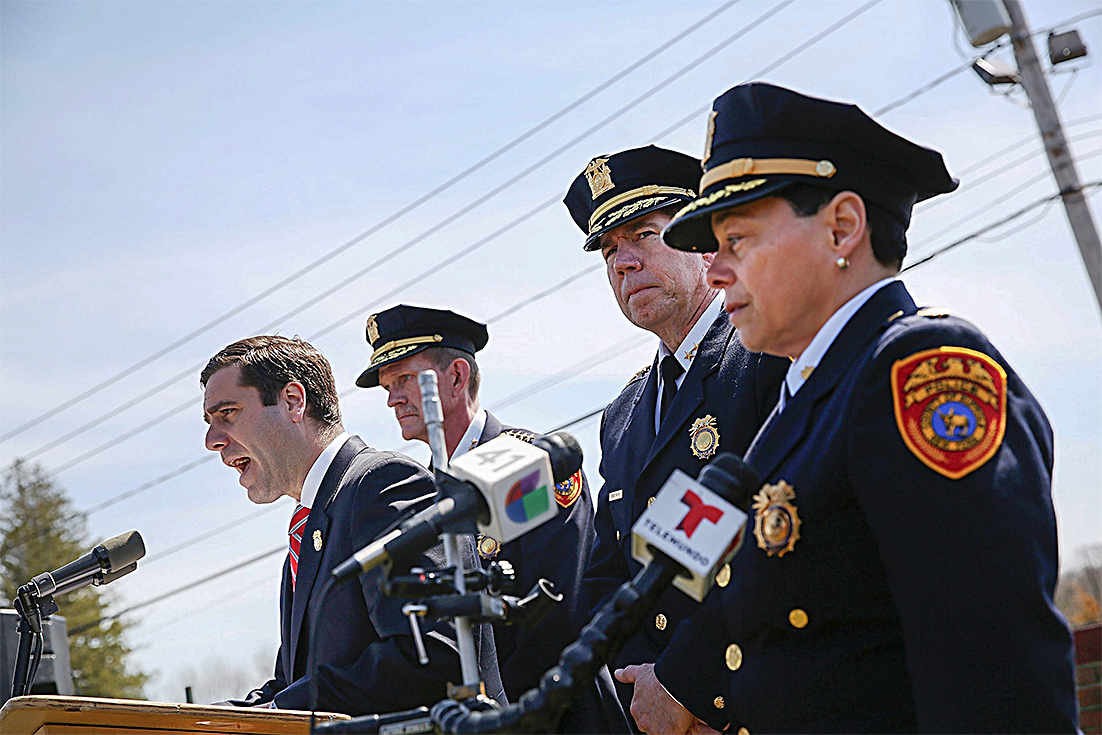 She said parents reacted by telling her, "We need you more than ever. You are our safe haven."
Baez works with a lot of Hispanic families, many of whom are here illegally from Central America, and many unaccompanied minors.
She said local community leaders can lack cultural sensitivity toward Central Americans, which exacerbates the problem and pushes youth toward gangs.
"We don't know how to welcome them because as educators we don't know, we lack sensitivity," she said. "So now they lack a sense of belonging, and they have no way out but to be in what they call 'their tribe.'"
Baez said she has had gang members in her programs before. She recounted a success story of a young male who became a YES mentor and went into law enforcement, as well as a sad story in which a gang member was killed two years ago.
Baez said her organization is a gang deterrent and hopes for more funding to continue the vast range of programs it runs in and outside of schools.
—-
How MS-13 Operates on Long Island, a Summary
Much of the gang's recruitment is carried out in schools
Members target others for wearing the wrong color or refusing to join the gang
Many gang members who aren't in school have jobs at restaurants, as day laborers or landscapers, or in local stores.
MS-13 has cliques, or crews, that operate in the same area
The gang has been known to bring in members from outside their area to carry out a killing or other crime
MS-13 has loose communication and financial ties with leaders in El Salvador
Members make money mostly through extortion and prostitution
The extortion takes the form of threatening local families to pay a few hundred dollars, with brutal violence as the repercussion
SOURCE: ICE Homeland Security Investigations