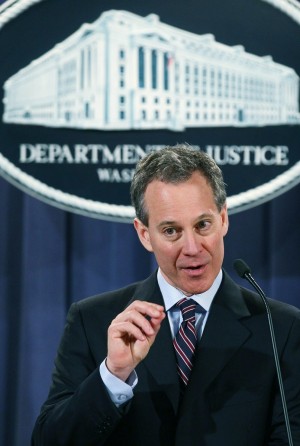 NEW YORK—New York Attorney General Eric Schneiderman announced restraining orders Tuesday against 12 head shop retailers, blocking them from selling synthetic designer drugs.
An undercover investigation resulted in lawsuits filed against 16 stores in 12 counties statewide for violating the state's labeling laws.
The mislabeled and illegal drugs included synthetic bath salts and synthetic marijuana, which were found packaged with innocuous names and bright graphics, according to a press release issued by the attorney general's office.
Federal and state authorities attempted to ban the substances before, but manufacturers had alluded authorities by altering the formulas, the release states.
An undercover investigator found labels promoting the drugs as incense, butterfly attractant, glass cleaner, and others with no labels at all. Store clerks allegedly encouraged customers to purchase the substances along with water pipes to inhale them.
The Epoch Times publishes in 35 countries and in 19 languages. Subscribe to our e-newsletter.