Florida Gov. Ron DeSantis says he can win the Republican presidential nomination over Donald Trump because he's broadly acceptable to Republicans. He says he will then beat Joe Biden in the general election because he has the proven strength to appeal to independents.
"I won 97 percent of Republicans in my reelection," DeSantis said in a phone-in press conference with select news organizations, including The Epoch Times, on May 24, a few hours after declaring his candidacy on Twitter.
"We are acceptable to the broad swath. It's not like I'm taking policy positions that are alienating massive segments of Republicans. And so people are going to see somebody who's got a proven record of success, who's representing the values that the vast, vast majority of our party professes to hold."
Winning independents is essential, he said. He pointed to the examples of Georgia's Brian Kemp and Iowa's Kim Reynolds in their gubernatorial reelections.
"I think that there's millions of people that want to move on from Biden. I think they're ripe for us to be able to get," DeSantis said. "But I think you have got to have a vehicle that they're comfortable with. And I think we've shown in Florida that we're able to win voters who don't always vote Republican. You know, you can't win 60-40 with only Republicans."
The GOP had a 2 percent edge in voter registration over Democrats going into the election in Florida, he said.
He said the party would need to be aggressive, including using ballot harvesting in states where it's legal, such as Nevada, Pennsylvania, and possibly Wisconsin, which may legalize it once more. "We banned all that in Florida, but I don't think you can say, 'Don't play the way they're playing.'"
He acknowledged Trump's high poll numbers.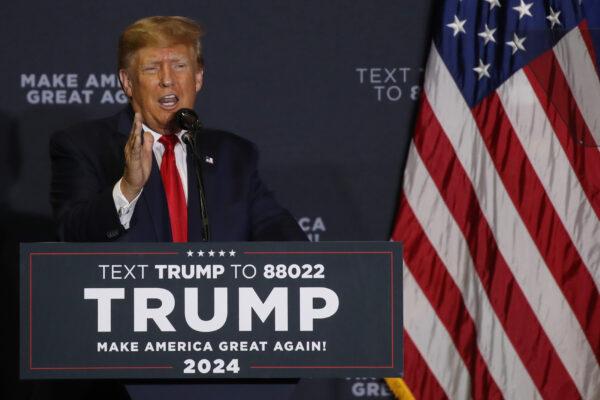 "I would be shocked if the former president wasn't leading. He had a hundred percent name ID, one of the most famous people in the world, and had been president of the United States," DeSantis said.
But he said most Republicans haven't yet focused on the race. And he noted that polls could be wrong, such as those that failed to predict his recent reelection victory by nearly 20 percentage points.
"We're going into the race with more local endorsements in the early states than any candidate has ever had with even being an announced candidate," he said, pointing to almost 200 endorsements he'd received from state legislators in New Hampshire, Iowa, and Florida, including most of those state's Republican legislative leaders. "We feel really good about that."
Responding to another question, DeSantis contrasted his positions with those of Trump by noting particular issues where Trump has attacked him.
DeSantis said he voted against a Trump-backed bill to declare amnesty for 2 million illegal immigrants in return for "a pittance" in gains against illegal immigration. "I oppose amnesty. That was supposed to be America First policy to oppose amnesty, and yet he endorsed and tried to ram through an amnesty."
DeSantis said he voted against an omnibus spending bill that Trump signed. "Absolutely, I think he should not have signed those spending bills. He added almost 8 trillion dollars to the debt in a four-year period. I'm happy to be on the conservative side of that debate, because I think our debts have gone up way too much."
And on one of Trump's signature issues, building a border wall, DeSantis told The Epoch Times that he'd "make it a day one priority. I will use all the levers available to me to push that through."
He reiterated how, after Hurricane Ian, he had the state takeover repair of two damaged island bridges predicted to take six months to fix. "We got one done in three days and the other done in two (more) weeks."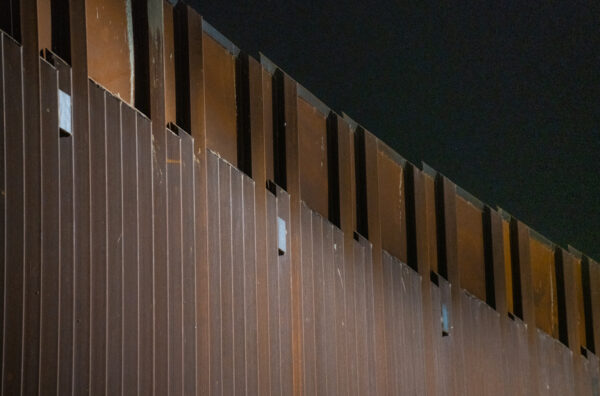 "I can tell you that it was not anything anybody expected. And so it's cutting through red tape. It's telling people not to make excuses. And just getting the job done. You just have to be disciplined."
Addressing the debt ceiling impasse, the governor said the problem is outcome of poor government policy during the COVID pandemic, including lockdowns and flushing "trillions of dollars down the drain."