A reporter who dug up tweets posted eight years ago while writing a profile on a man who was responsible for over $1 million in charity no longer works for the Des Moines Register, the Iowa paper announced late Sept. 26.
Aaron Calvin, the reporter, was researching a profile on Carson King, 24—a University of Iowa fan who raised over $1 million for the University of Iowa Stead Family Children's Hospital after he created a unique sign for a Sept. 13 Iowa State game—when he came across two tweets King wrote when he was 16.
According to the Register, Calvin asked King about the tweets and King expressed remorse over them.
King later held a press conference apologizing for the missives. That's when people dug into the social media history of Calvin and discovered he had posted missives using racial slurs and other expressing interest in the sexuality of minors.
In a letter to readers acknowledging widespread anger over how the paper handled the story, the Register's executive editor Carol Hunter said that Calvin "is no longer with the Register." It was not immediately clear if Calvin was fired or if he resigned.
Calvin used to work for Buzzfeed and Storyful, according to his LinkedIn.
Noting readers didn't like how the Register dug up King's old tweets, Hunter said that the paper takes a look "into someone's past" when writing a profile.
"In doing backgrounding for such a story, reporters talk to family, friends, colleagues or professors. We check court and arrest records as well as other pertinent public records, including social media activity. The process helps us to understand the whole person. There have been numerous cases nationally of fundraising for a person experiencing a tragedy that was revealed as a scam after media investigated the backgrounds of the organizer or purported victim," she wrote.
"As journalists, we have the obligation to look into matters completely, to aid the public in understanding the people we write about and in some cases to whom money is donated."
She did not say if tweets from when someone was a minor would be included in future articles. It's becoming common practice for some media outlets, including Gannett-owned outlets like the Register, to plumb ordinary people's social media history back into their childhood.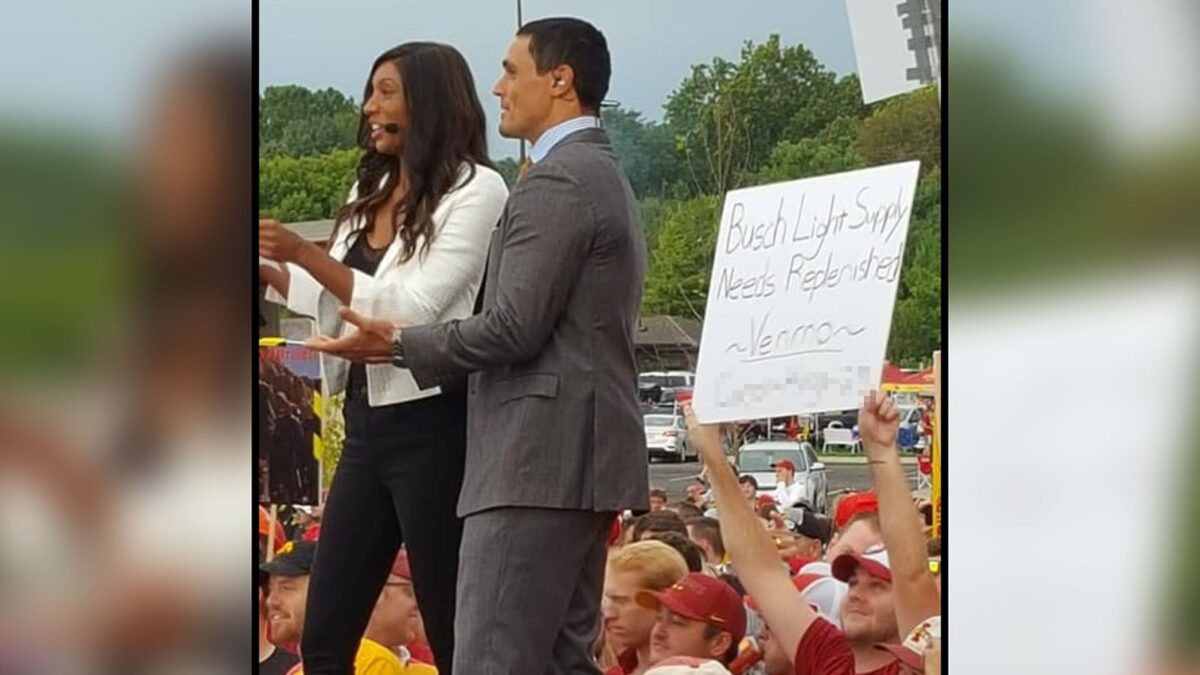 Hunter admitted that the Register's employment screening method didn't uncover Calvin's tweets and said that the paper "was unaware of them." She said the paper is looking at how it vets prospective employees.
According to the Society of Professional Journalists code of ethics (pdf), journalists should "abide by the same high standards they expect of others."
The decision to include tweets King wrote when he was 16 was made by editors at the paper, Hunter said. She claimed that the Register had not published anything nor spoken with Busch Light, which was matching donations to the charity from the man, when the company announced it was severing ties with King.
A petition to force the Register to issue a front-page apology to King garnered over 90,000 signatures in less than 24 hours and is now at over 165,000 signatures. Hunter's letter to readers did not include any apology, either to readers or to King.
"The Des Moines Register needs to issue a public apology for trying to berate and shame a young man who is doing something truly amazing," wrote Nolan Randall, who started the petition.
Thousands of people commented on the Register's Facebook page under the post to Hunter's letter, with the majority decrying the decision to include the tweets in the paper's reporting.
King, meanwhile, is continuing to raise money for the children's hospital, reported the Cedar Rapids Gazette. Iowa Gov. Kim Reynolds, a Republican, announced that Saturday was "Carson King Day" and the governor praised King's efforts, saying: "The Carson King story embodies a young man's ability to help a cause greater than himself and can serve as a model for others to follow."
While Busch Light stopped working with King, Venmo said that it was standing by its promise to match money raised for the children's hospital.
King's father, Mick King, said his son was working on raising more money and said the family was proud of how King has handled the situation.
"There is not a better kid on this Earth than my son Carson," he said. "He's going to continue with the fundraiser and making sure all the kids are taken care of."